Timed Tennis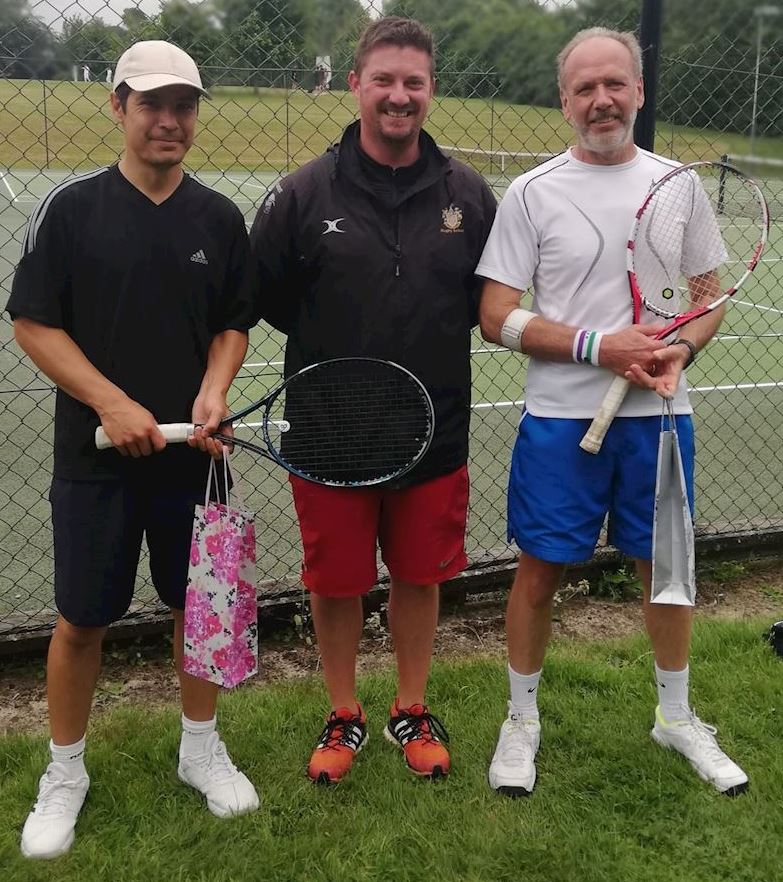 July 2021
A club tournament was held on a Sunday morning with 8 couples taking part, split into 2 leagues. Bobby paired everyone up before the start and in a change to previous timed tournaments, each couple stayed the same throughout.
There were some excellent games lasting just 15 minutes each and the top 2 winning pairs from each league played in the semi finals.
The finalists were Steve and Sam, and Chris M and Jon.
Steve and Sam won 6-4.