Juniors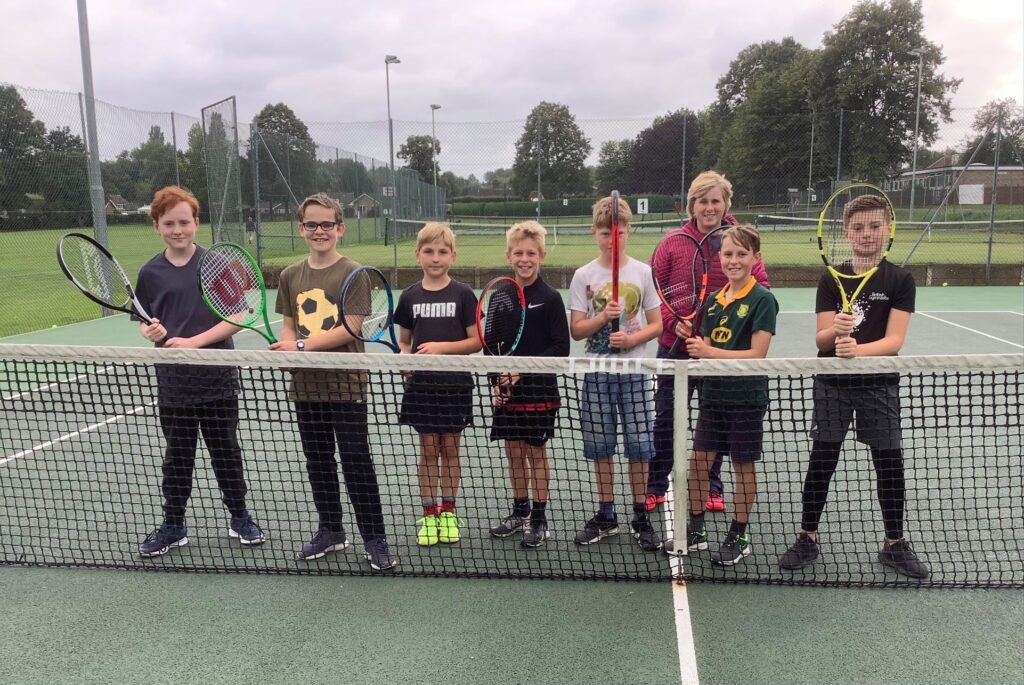 Junior membership at Cringleford Tennis Club is open to absolutely anyone, regardless of standard.
Junior Coaching Programme
The club's Junior Coaching programme consists of both individual and group coaching run by our award winning LTA Accredited+ coach, Katie Brooks.
Our junior coaching follows the LTA Youth Programme. LTA Youth is a new, modern and comprehensive programme for children aged 4 – 18 years. The sessions are fun, dynamic and will provide children with a sense of progression. There are many qualities to LTA Youth including a 'player centred approach' and 'skill based development'.
LTA Youth is not just about tennis! It is about building physical and mental skills for life. Whether that is balance for ballet or footwork for football. From concentration and cooperation to self confidence for the classroom and beyond, LTA Youth can take your child to the next level.
The player to coach ratio is kept low, to ensure a high level of quality and to give the children the best opportunity to improve. All our coaching activities take place within COVID and LTA guidelines.
If you are interested in your child taking part in our Junior Coaching Programme, please contact Katie.
Summer Term Programme
All the sessions are £6 per hour for Members and £7 per hour for Non Members.
The terms fees are £72 for Members and £84 for Non Members for a 12 week term.
I have organised a variety of courses catering for all ages and abilities for the Summer period:
Summer Term Programme
Monday
5pm - 6pm
LTA Youth Red Course (8 and Under)
6pm - 7pm
14 and Under Boys Course
Tuesday
3.45pm - 4.30pm
LTA Youth Blue Course (6 and Under)
4.30pm - 5.30pm
LTA Youth Orange Course (9 and Under)
5.30pm - 6.30pm
12 and Under Boys Performance Squad
Wednesday
3.45pm - 4.30pm
LTA Youth Blue Course (6 and Under)
4.30pm - 5.30pm
LTA Youth Red Girls Course (8 and Under)
5.30pm - 6.30pm
LTA Youth Orange Girls Course (9 and Under)
Thursday
3.45pm - 4.45pm
LTA Youth Red Boys Course (8 and Under)
4.45pm - 5.45pm
LTA Youth Green Course (12 and Under)
Please contact me for further information. I look forward to seeing you during the Summer! 🎾