Social
Tennis Tea
Sun, 07 Jul 2019 00:00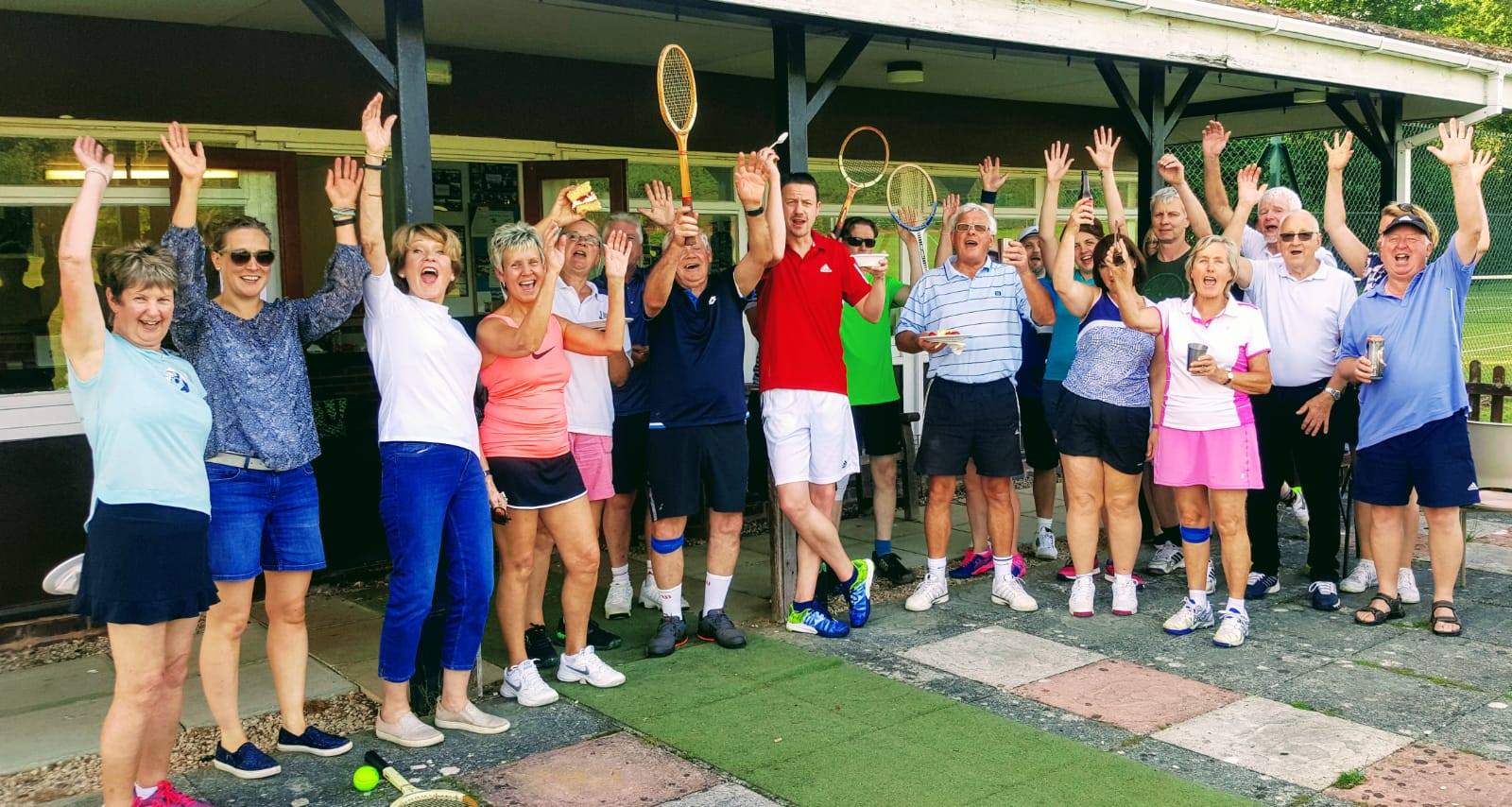 The weather was perfect and lots of food was eaten and tennis played during the Summer Tennis Tea on 28th June. The wooden racket tournament was a lot of fun, but I think made us all realise how much easier we have it now with our light rackets and big frames!
Thanks to all who brought food along for the evening.
Don't forget new members can join the club for 3 months for just £15 - for information please go to the membership tab on the club website.