Net gains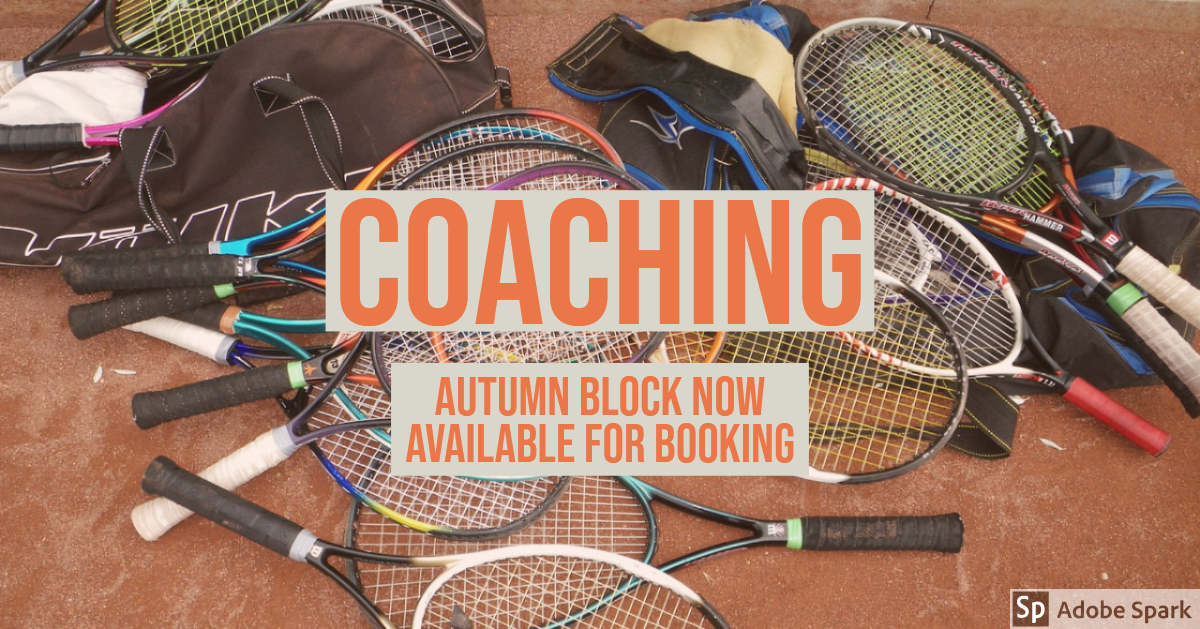 If you're new to tennis, lessons are a great idea.
We've been teaching the basics to young tennis players in Midlothian for decades. But we also know that you're never too old to learn. So, as well as helping our junior members improve, we run beginner and improvement courses for adults.
For 2019, we have a new partnership with Gordon Watson's Total Tennis, while Judy Murray's Tennis on the Road team are regular visitors.
Coaching 2019
This year, coaching for junior and adult members is provided by Gordon Watson and his team from Total Tennis. Gordon is a Level 4 Performance Coach with many years of tennis experience, both as a player and as a coach. All coaches and coaching assistants in the team are LTA qualified and disclosure checked (PVG).
*NEW* Autumn coaching block
Our autumn coaching block will be held on Sundays for 5 weeks starting on the 18 August. Programme as follows:
9.00 Mini Red 5-8 years (R1)
10.00 Mini Orange 9 & under (O2)
11.00 Mini Green 10 & under (G3)
12.00 Yellow ball 11-16 years (Y1)
13.00 Adult improver (Y2)
Cost is £32 early bird (paid by 16 August) or £40 for the 5 weeks.
To book, download the Total Tennis app and follow the instructions. Parents, please register yourself and then add your child/children attending the course. Payment by BACS via the app only.
If you have any problems with the app, please contact Gordon Watson directly on: 07753 809122
Cancelled sessions: if we have to cancel due to weather (which can happen), we will run further sessions at the end of the block.
Please note: to be eligible for coaching you/the player must be a DLTC member. To sign up, click here.
Enjoy!
*NEW* Tennis for Kids
Tennis for Kids is a starter course for kids, comprising of 6 high quality sessions, that introduce tennis to children in a fun and relaxed Club environment.
Sessions are for age 4-7 year olds & 8-11 year olds and take place on Friday afternoons or Saturday mornings from August to October.
As part of the session fee, pupils will receive a racket, ball-set & personalised t-shirt.
Click here to be taken to LTA booking & further information - age 4-7 years (Friday 1pm - 2pm)
Click here to be taken to LTA booking & further information - age 8-11 years (Friday 2pm - 3pm)
Click here to be taken to LTA booking & further information - age 4-7 years (Saturday 10am - 11am)
Click here to be taken to LTA booking & further information - age 8-11 year