Club
Happy New Year
Sun, 03 Jan 2021 00:00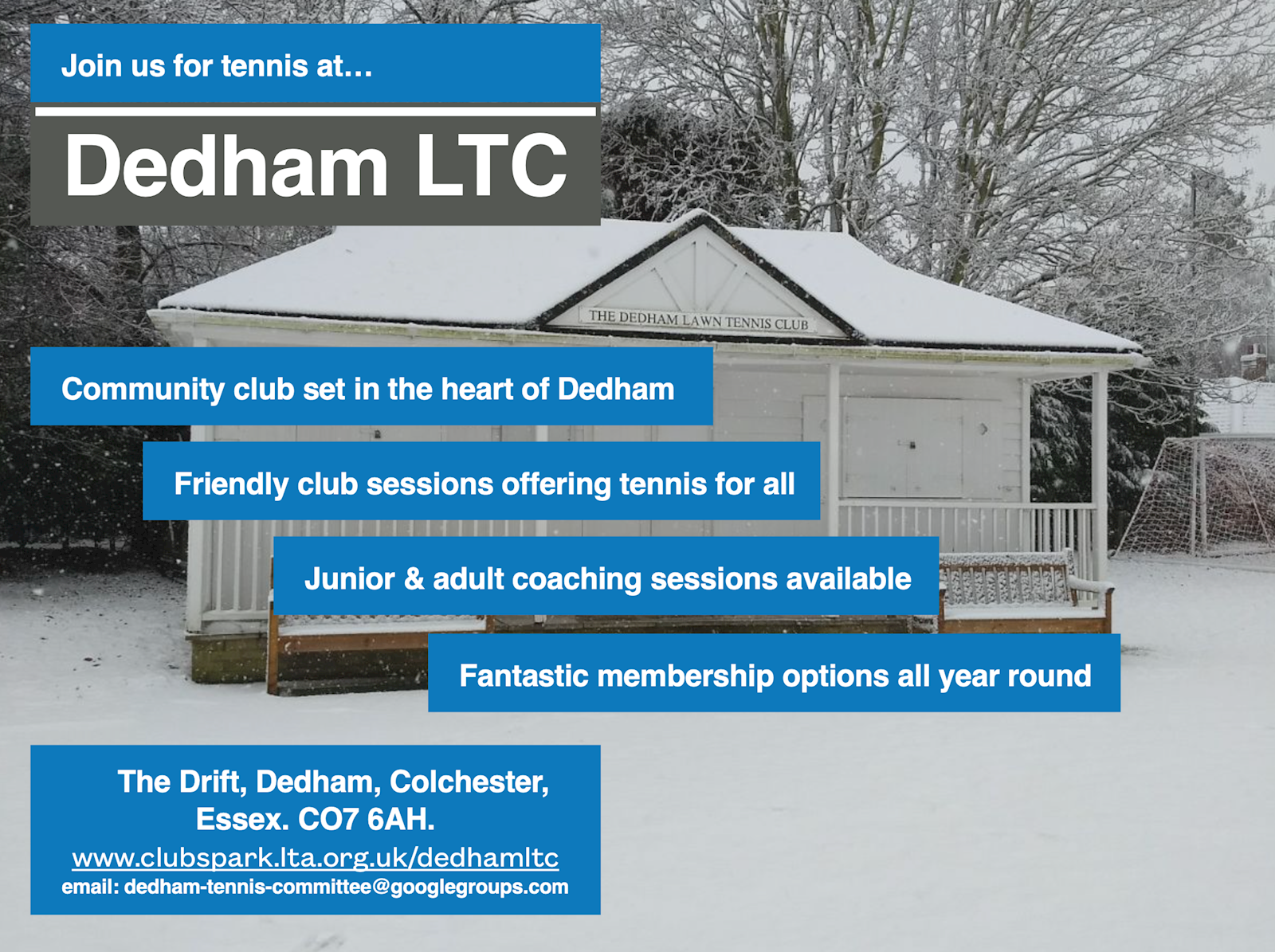 Happy New Year! Here's hoping for a return to some kind of normality and as much tennis as possible in 2021!

With gyms shut and dry January looking like a challenge-too-far for many of us, you're probably looking for some achievable New Year's resolutions to get your teeth into...well, your caring DLTC Committee is happy to oblige!

1) Mud, mud, glorious mud
The grotty weather is meaning the route down to the courts is getting quite muddy. We'd really appreciate it if members could arrive at the courts in a different pair of shoes from the ones you're going to play in, helping to leave the mud on your wellies, not the courts.

2) Court cancellations
We all understand that plans change, and for various reasons people may not be able to use the courts they've booked at certain times. For the sake of other members looking to play please make sure you cancel any court bookings you know you're not going to use as far in advance as possible. The DLTC WhatsApp group is another good way to let other members know about any short notice cancellations.

3) Court bookings
And finally, more of an evolution than a resolution. To help ensure bookings are current and well used, we'll be updating the ClubSpark system so that courts can only be booked a maximum of two weeks in advance. This won't affect agreed group coaching or club sessions (when these are possible) but will apply to individual member and non-member bookings. This change will come into effect for bookings being entered into ClubSpark after 1st February.

Thank you for your continued support.
Dedham LTC