What is Deeside Competition Squad?
Dedicated juniors improve fast in our intense, focused, fun and respectful training environment!
We train physical, technical, tactical and analytical skills in order to help our players compete effectively!
We take a group coaching approach to training as it allows our players to train with friends and be part of a special group of disciplined and hard working competitors!
Training is set up to be professional, affordable, local and accessible (in your village!)
Players must play at least 3 LTA grade 5 or above tournaments (eg NESLTA schools tournament, City of Aberdeen, NE Scotland tournament, Grantown, Elgin, Montrose) per year and a mixture of local matchplays (NESLTA tours DTA matchplays to compliment our training schedule.
Family commitment:
-Is your family open to supporting what we do? Will you actively engage in keeping on top of tournament schedules for your child and emails from the coach?
-Will you support our approach to training which requires turning up on time every week and help create a positive and disciplined culture in our Squad.
-Can you commit to playing regular LTA sanctioned competitions plus regular matchplay/ club events (3 grade 5 events or above eg NESLTA schools tournament, City of Aberdeen, NE Scotland tournament, Grantown, Elgin, Montrose)
-This will be a players second coaching session of the week where we adapt the foundation skills from core coaching into use for competition.
Lessons are exciting and engaging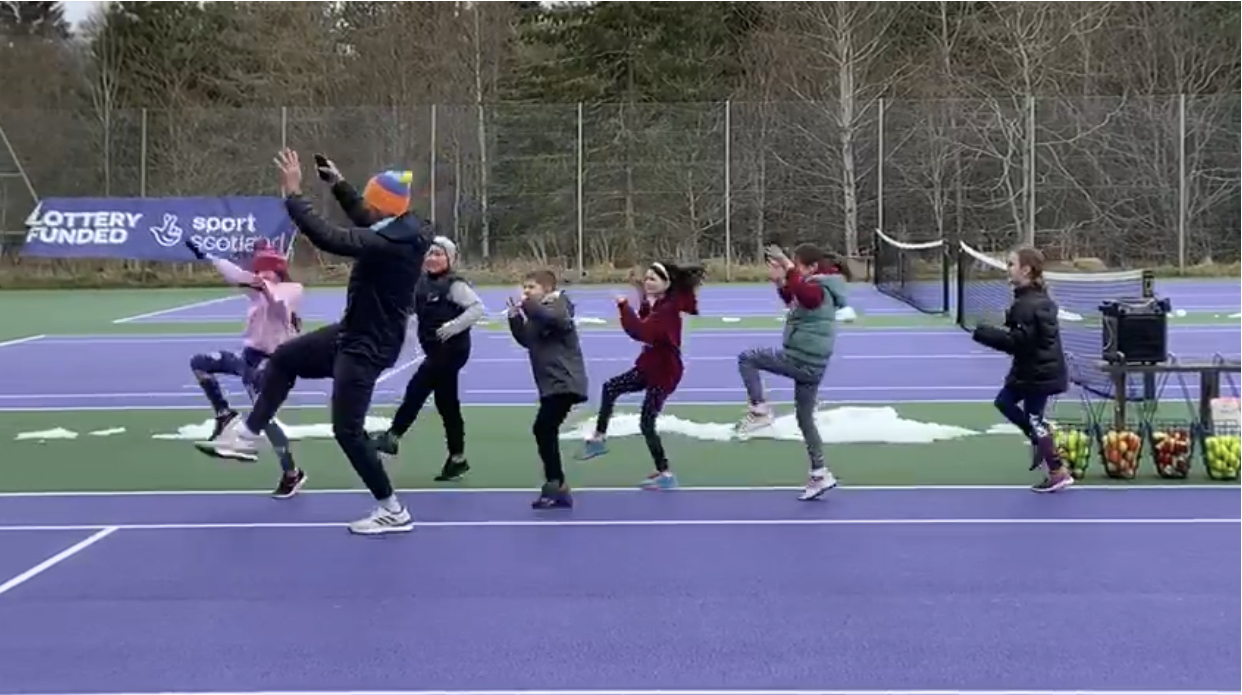 Our players are focused, discplined and determined. We aim to create a training environment where we are always pushing eah other to the next level.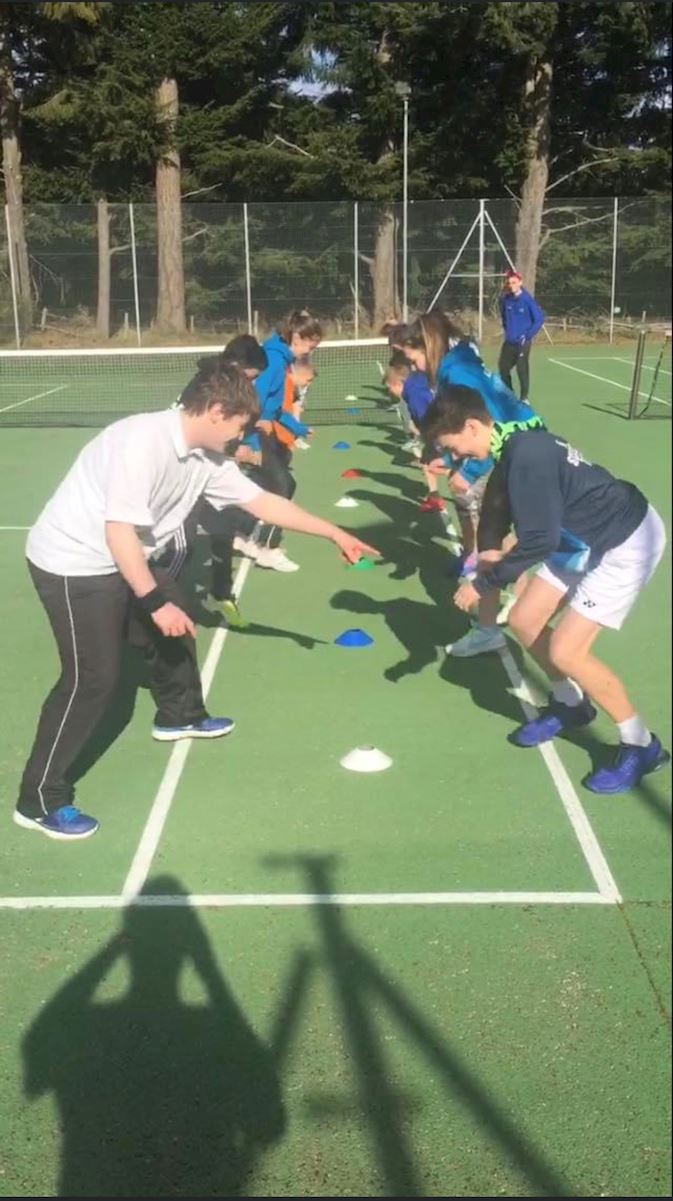 Older players are encouraged to act as positive role models for the younger squad players. We try to integrate players of all ages and levels to boost confidence and create a great atmosphere.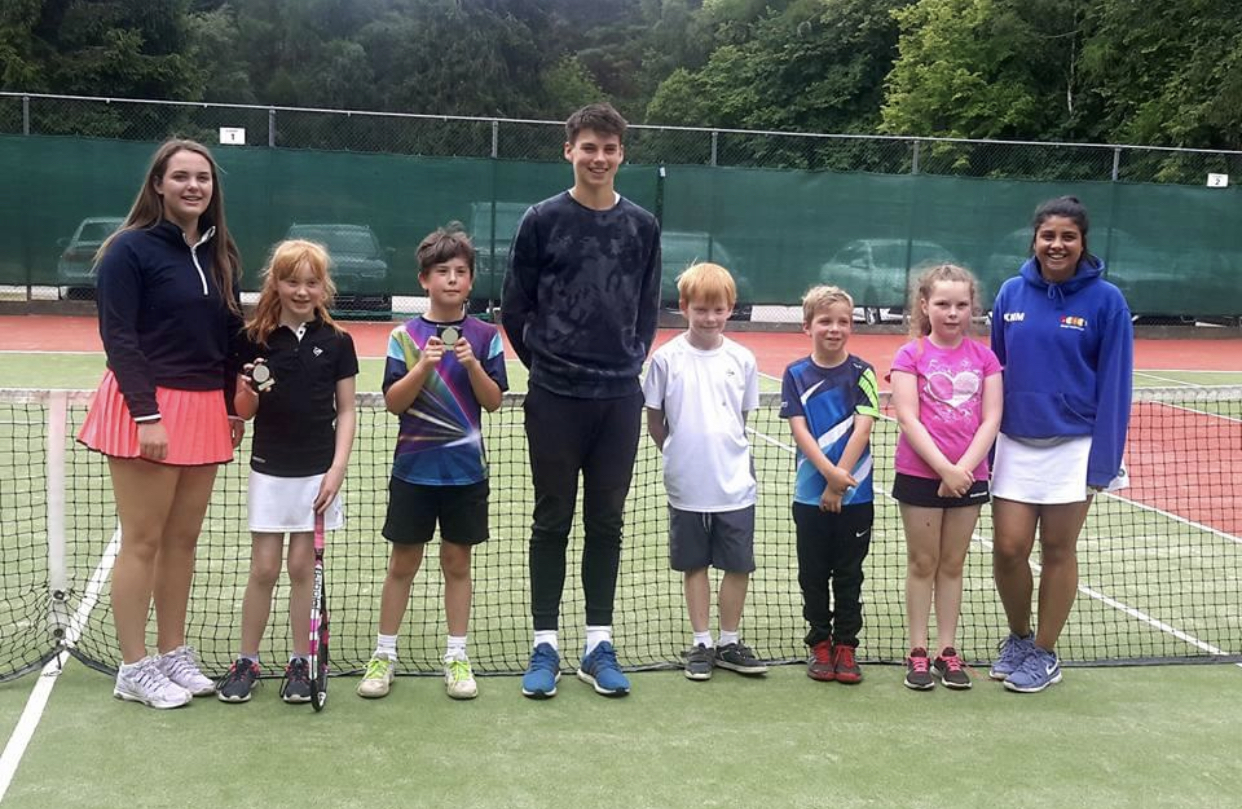 We train competition players from age 5-18 in our competition squads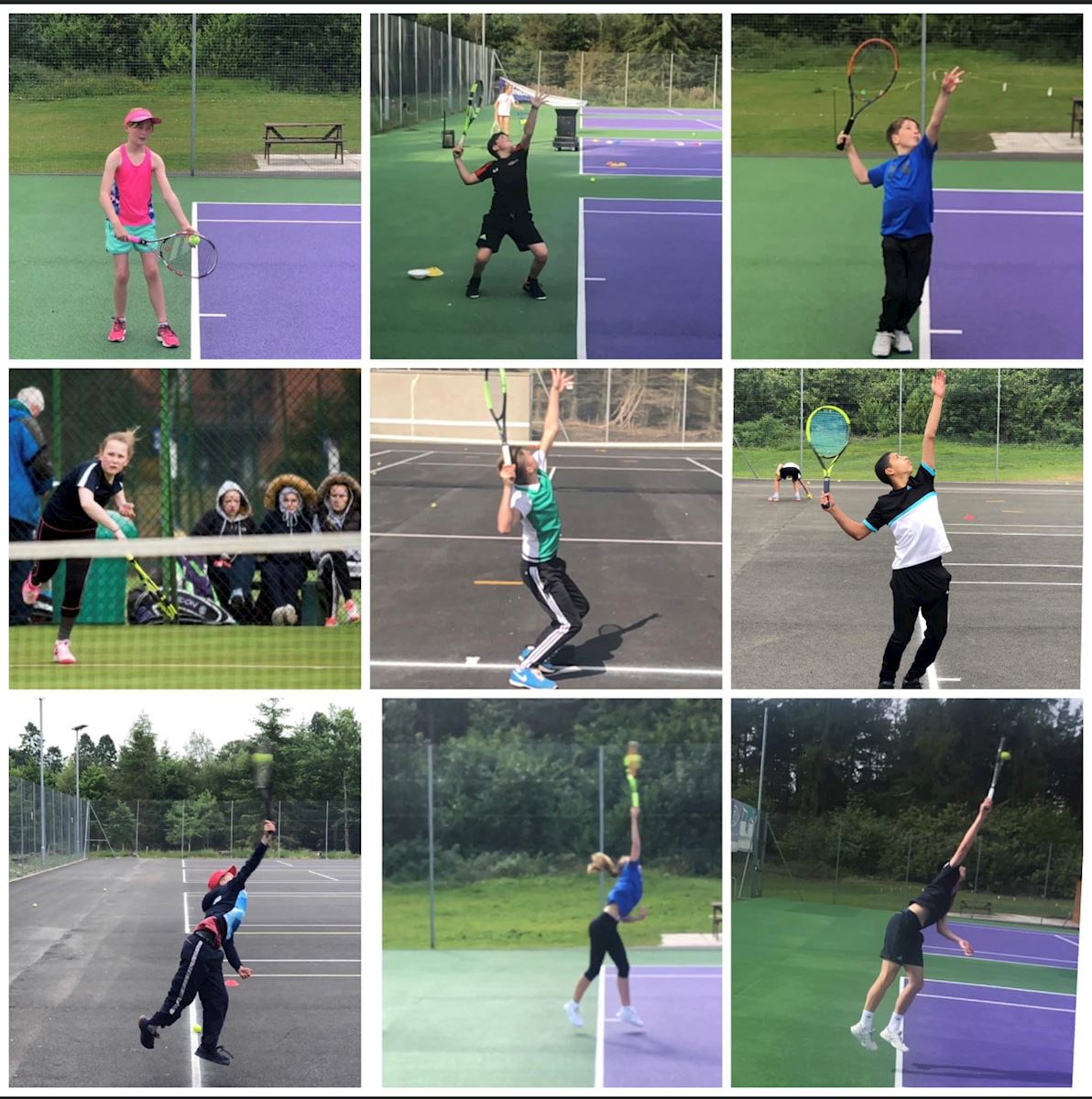 Train with friends!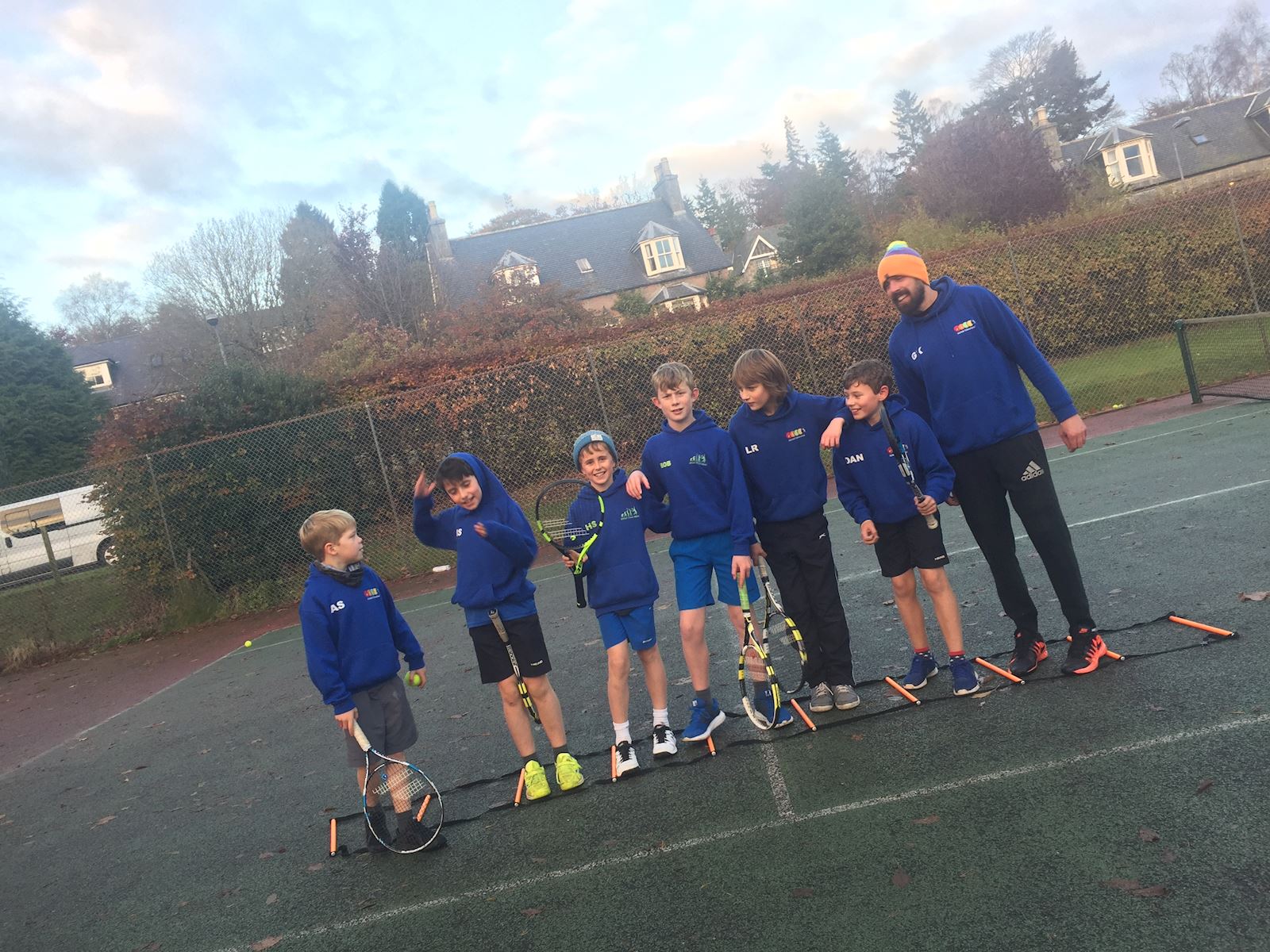 Grant trained in squad from the age of 9 until 16 and became 18 u NE schools boys champion before he left! Now he plays no1 for Aboyne Mens team and was picked for The NE Scotland 18u team to compete in the National Championships .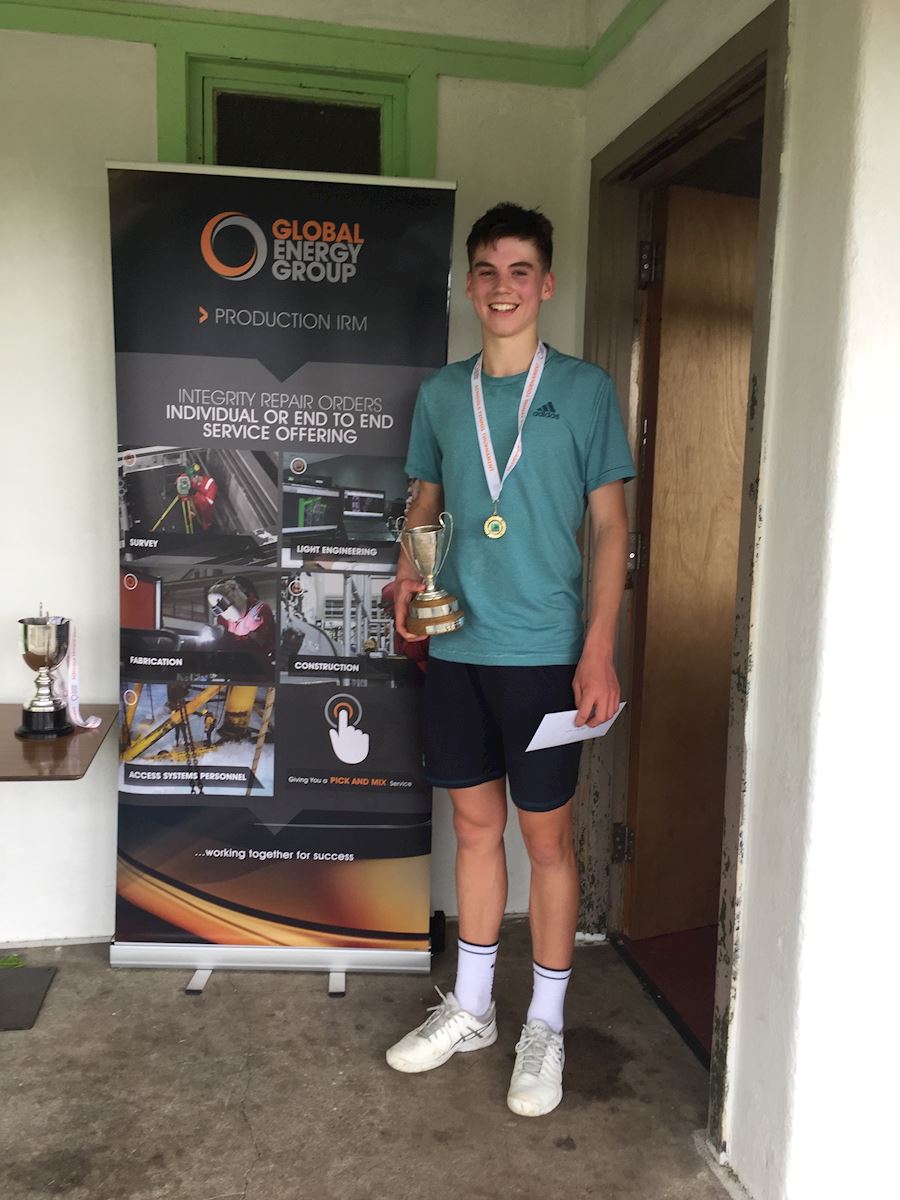 -Players should maintain a high standard of behaviour and contribute to a strong work ethic amongst our squad.
Strong and respectful culture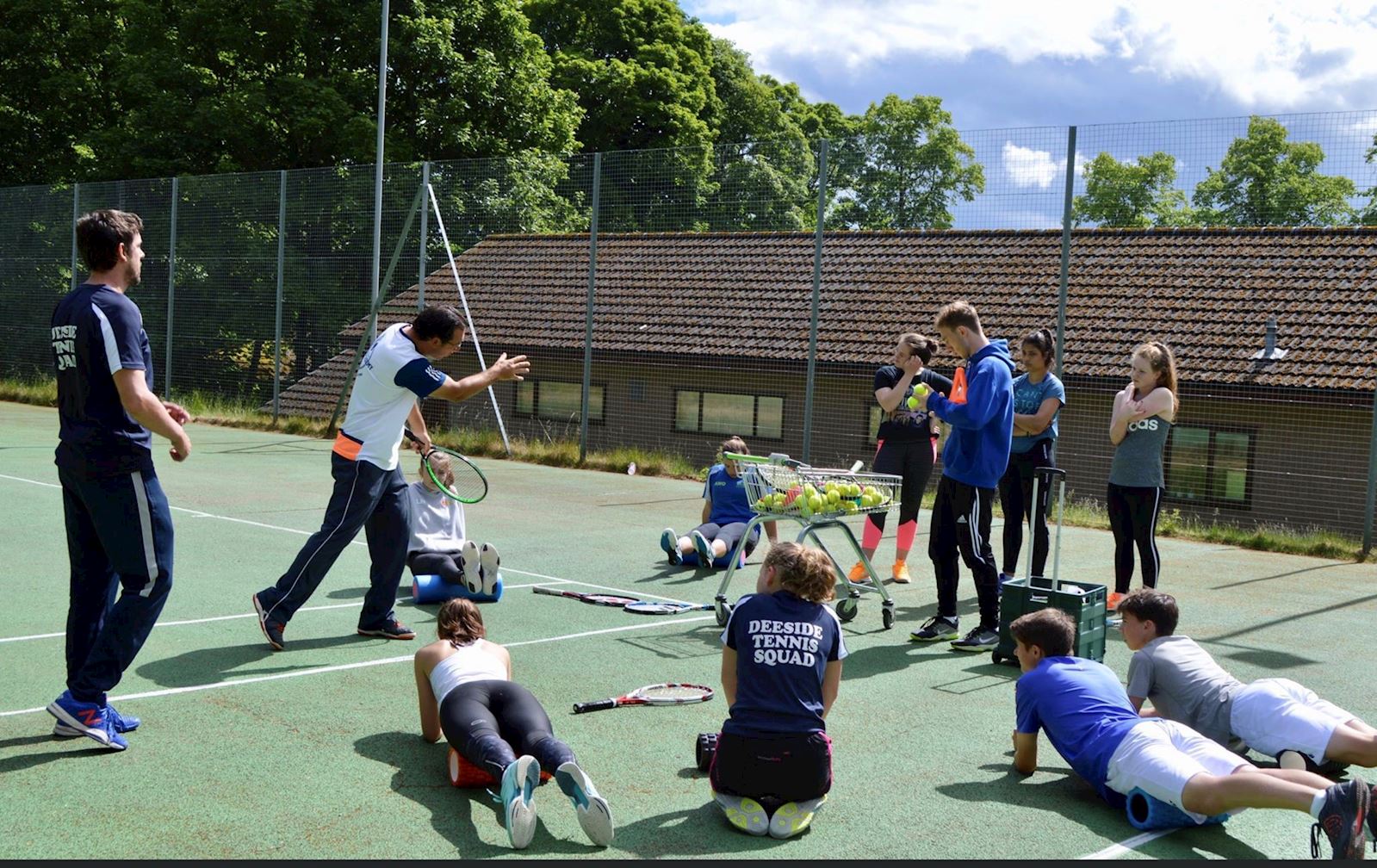 Develop skills.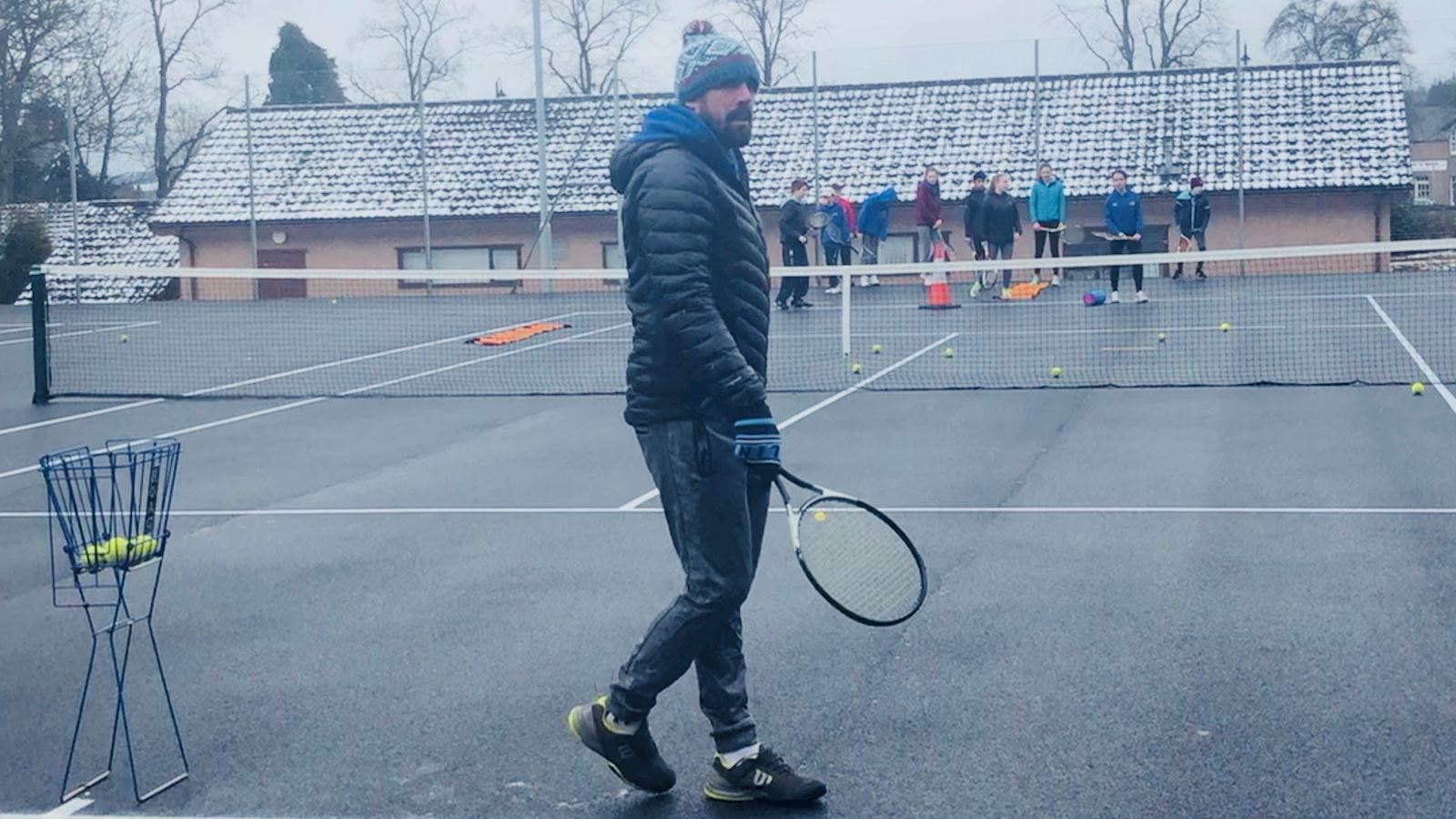 It has helped to revitalise the local competition scene with huge numbers of our squad descending on local tournaments. The below picture is of 15 squad players who entered a tournament in Aberdeen.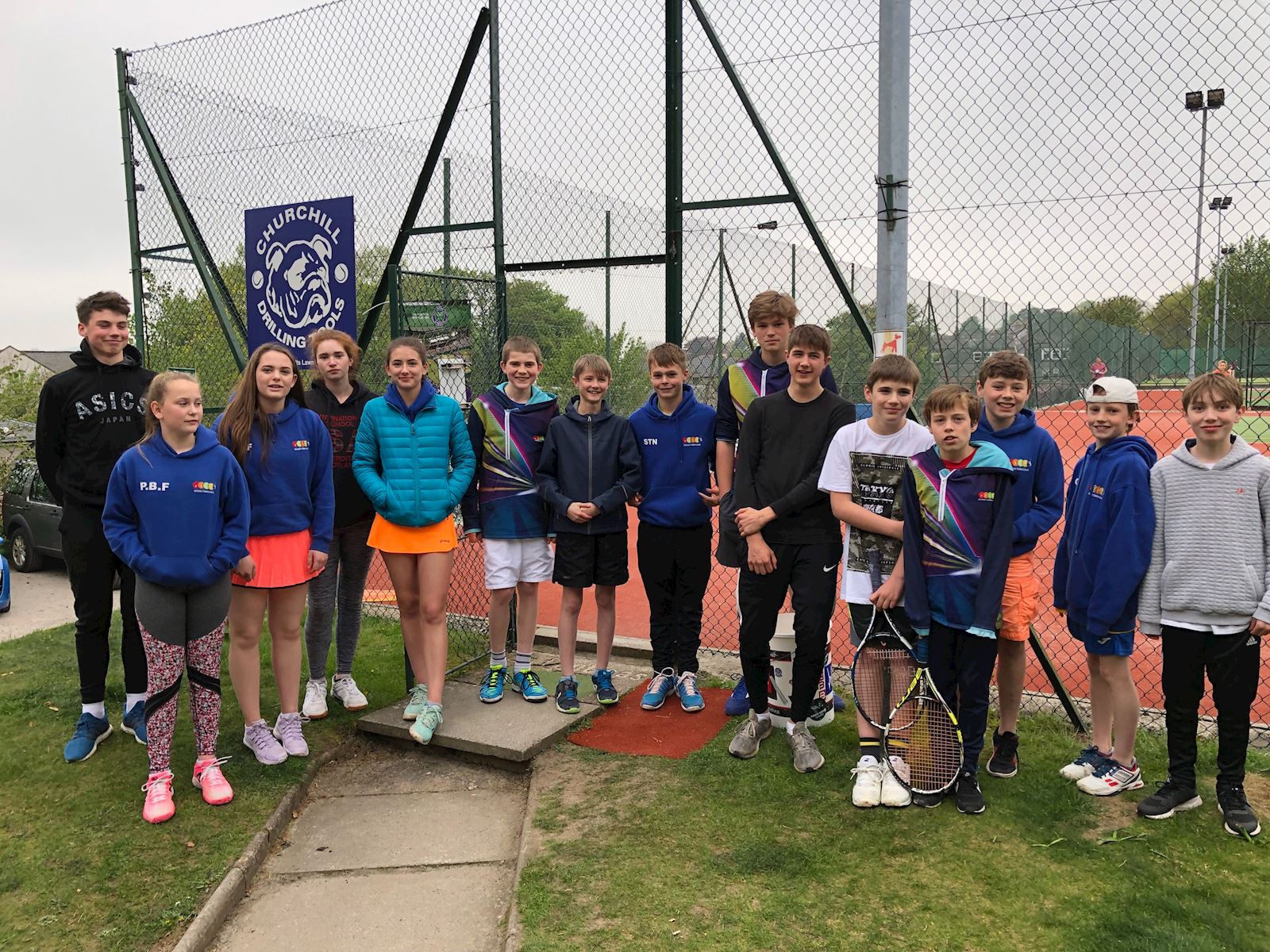 We now have a training squad that sets an amazing standard for what can be achieved in a small area and its one that we can all be truly proud of!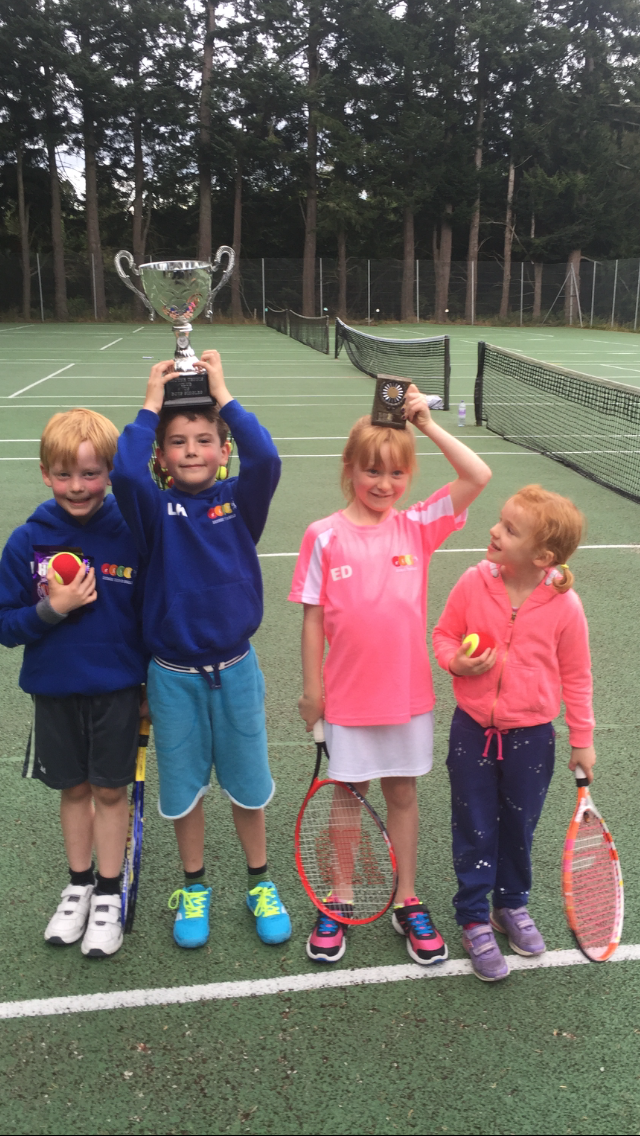 Our sessions:
everyone pushes each other forwards not holding each other back.
Be a part of something special!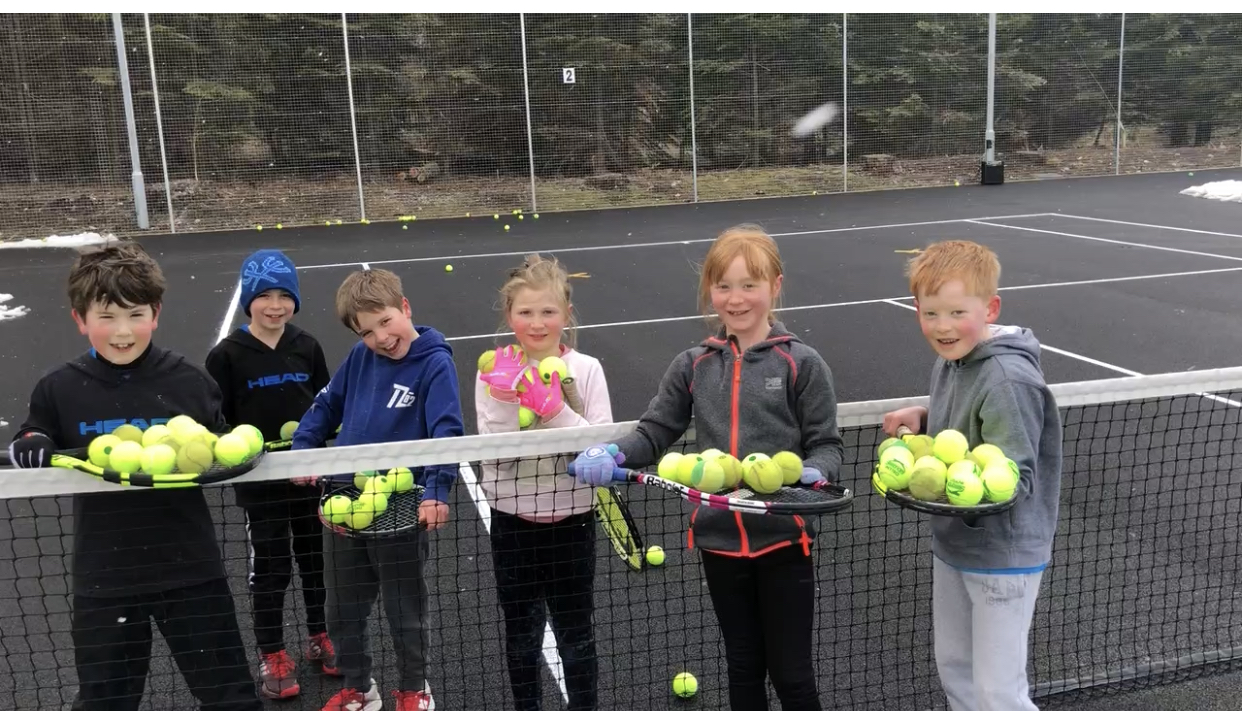 High training standards have become the norm and we all benefit from these every time we step on court.
Player of the week hoodies for extra motivation!

The hard work pays off!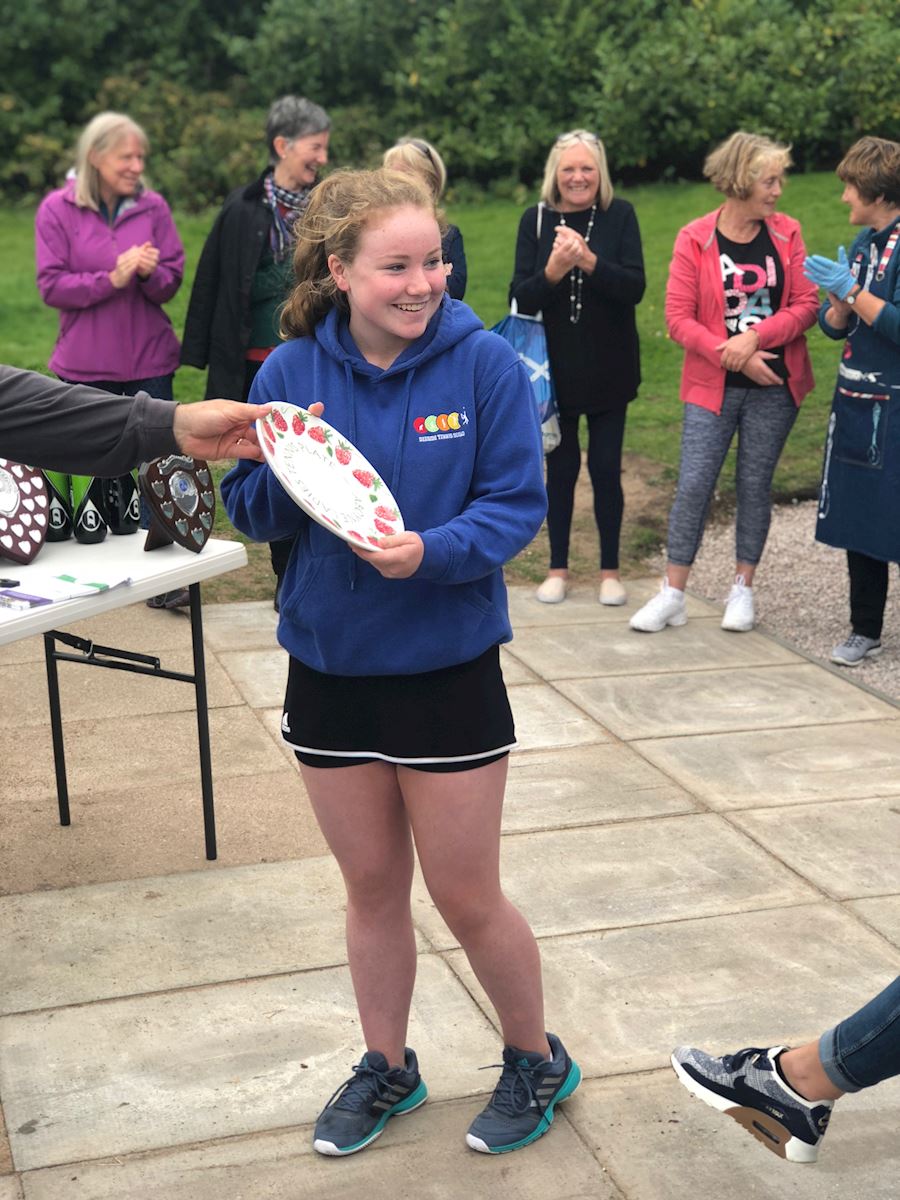 Family commitment:
Keep on top of coaches emails, tournament information and competition related issues such as a players completion age, ball colour and actively engaging in entering tournaments and match plays on the LTA website

A commitment to enter regular local matchplays and competitions to complement the training sessions;
Entering a minimum of 4-6 tournaments per year (These are different from matchplays).
Create a coach, player and parent dynamic to get the best out of the program. Stay positive and work together with us to create something special.
Role models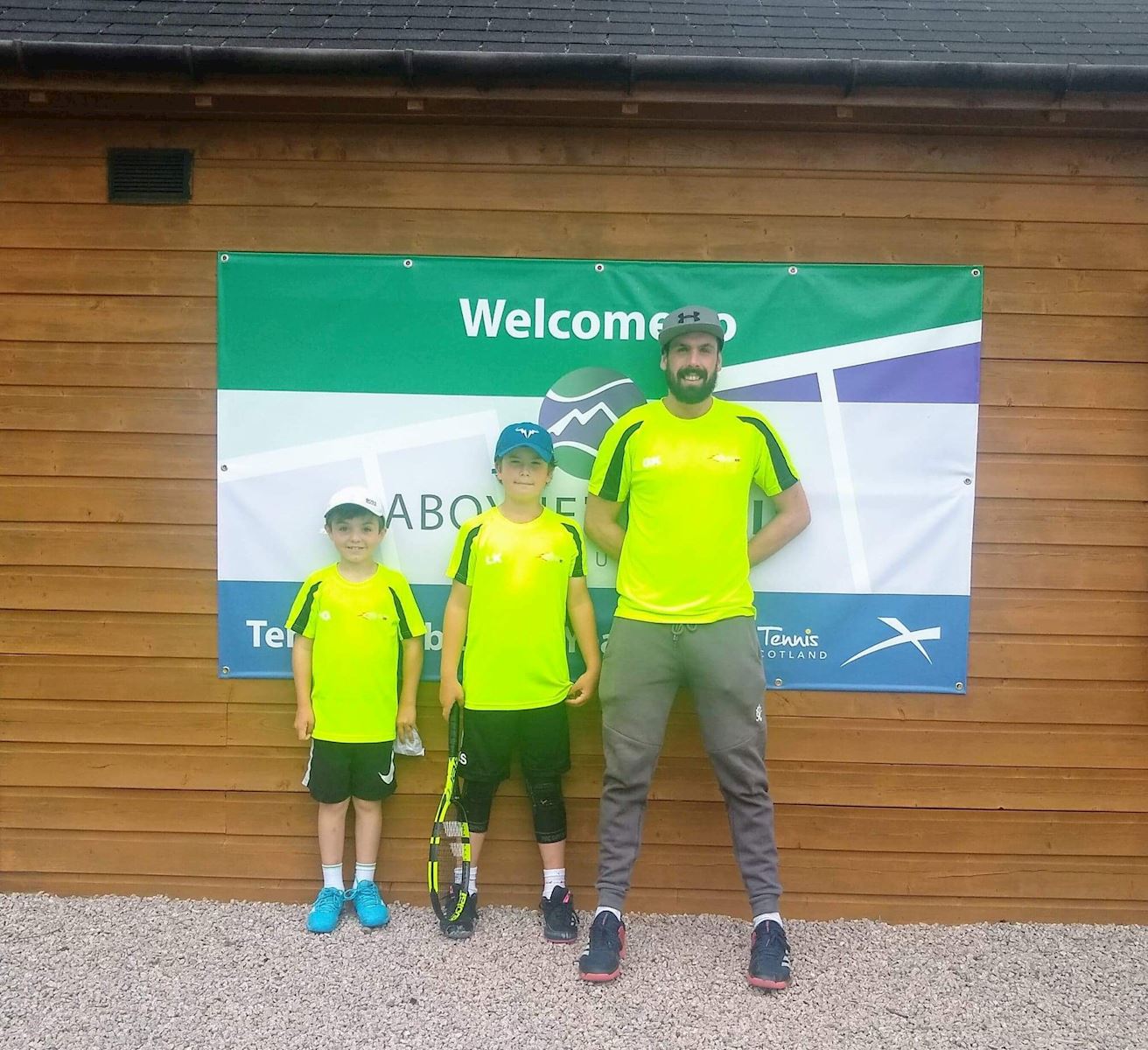 Academy Commitment:
To provide players with the necessary skills to compete well at a district level and beyond
To maintain LTA ACCREDITATION which requires updated first aid, safeguarding, 15 CPD points per year to renew.
To maintain high levels of planning, and research to deliver the latest cutting edge coaching methods to our players
Learn as you play matches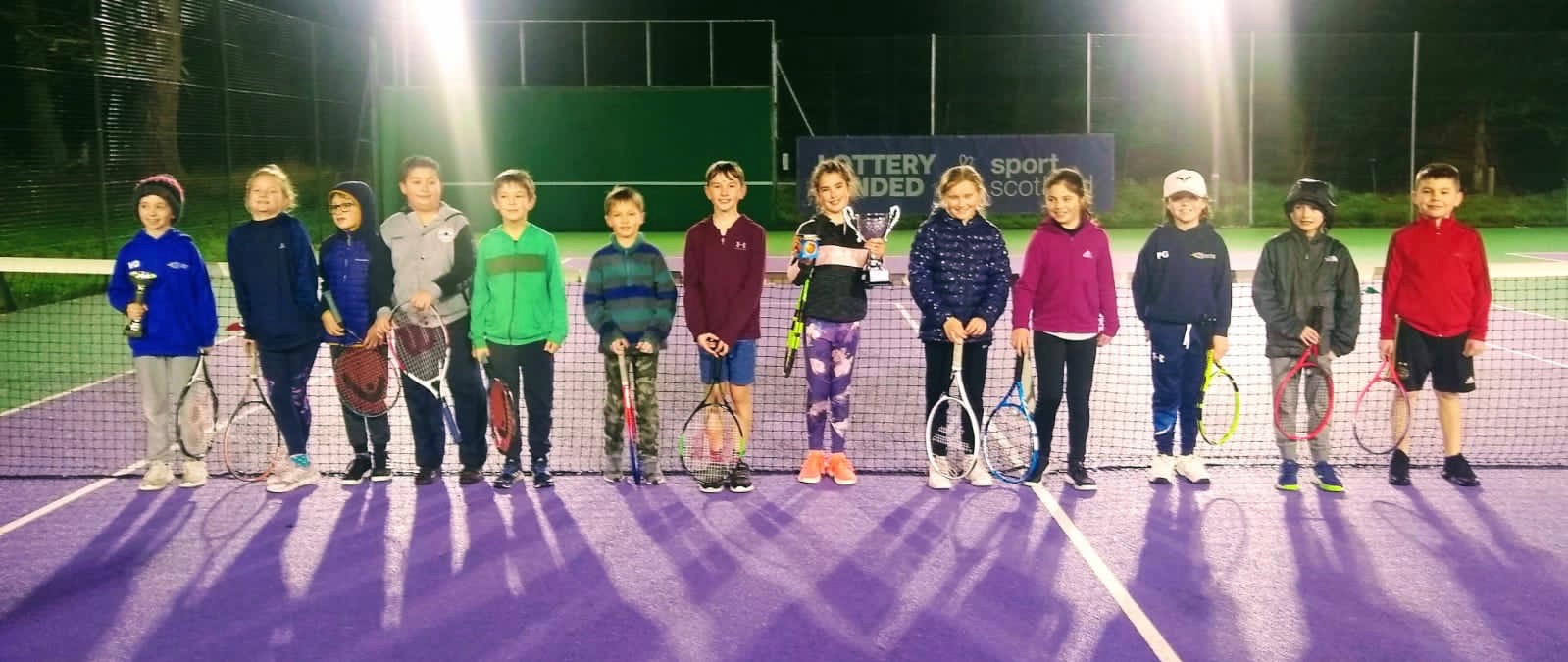 To foster a positive and healthy atmosphere where players can come and learn, enjoy and improve in a group environment.
To set a a great example of respect, fun, energy, communication, humour, sportsmanship for our young players to boost confidence in many aspects of their life.
Tennis friends!
Family support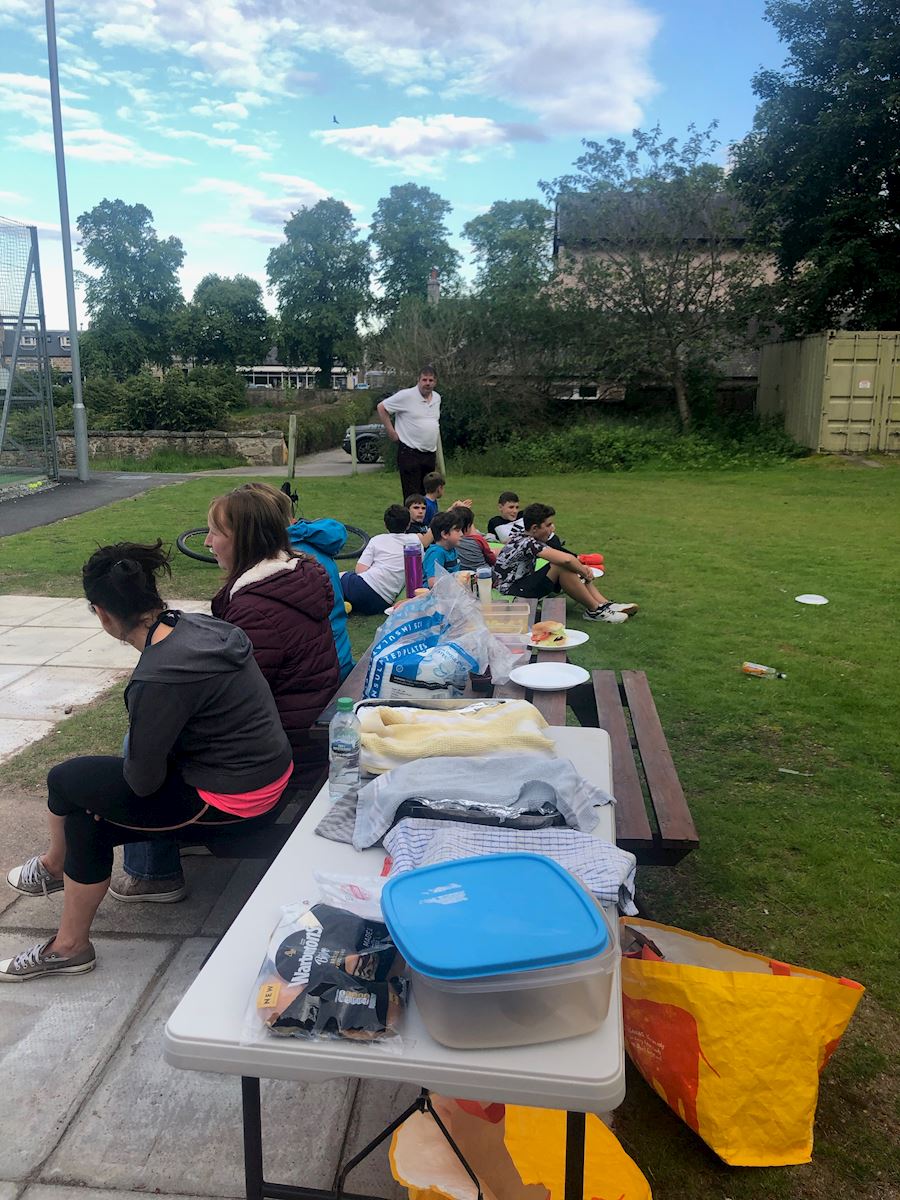 Tournament and Matchplay commitment:
The speed of a players progress will closely relate to the number of tournaments and matchplays they enter.
Playing Tennis matches is different from coaching because the player has to problem solve on their own, deal with pressure, control temperement, Control body language and difficult situations such as opponent and score keeping. Also people watching and playing in new environments and on different surfaces.
Players who play more matches against tough opponents will improve very fast and if we work together (player/ family / coach) we can identify required performance issues after each tournament and improve these issues in training.
A great achievement for Squad player Kalya winning in the Aberdeen!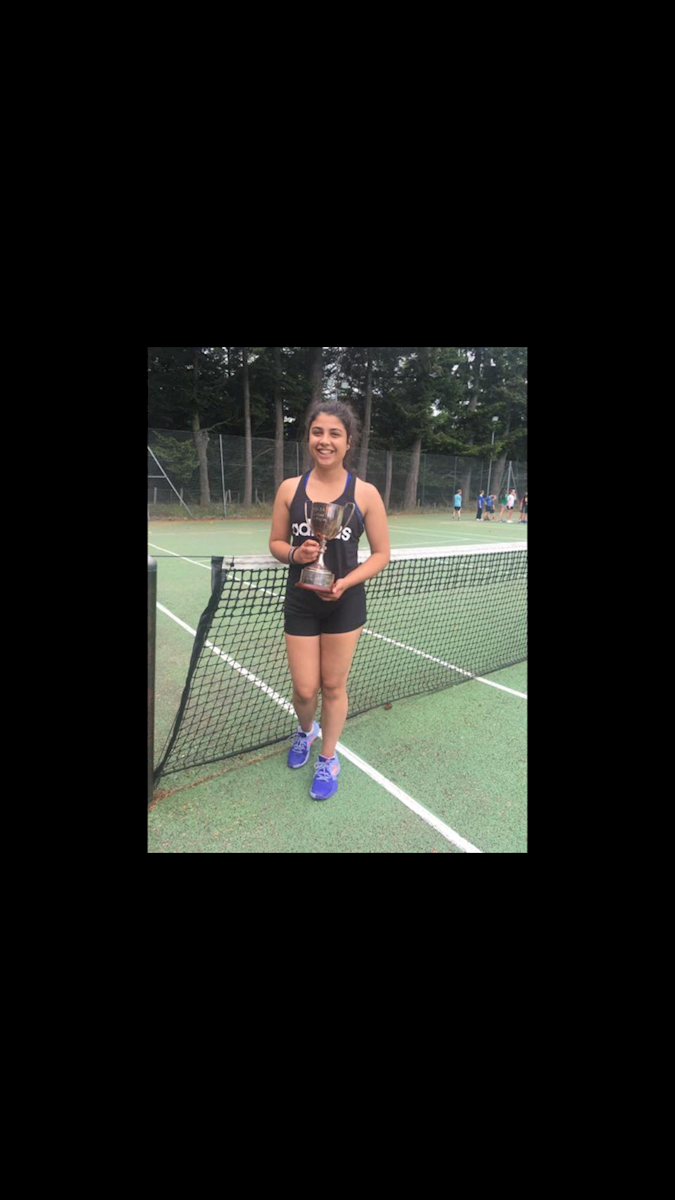 Players commitment in training
Leave everything on the court...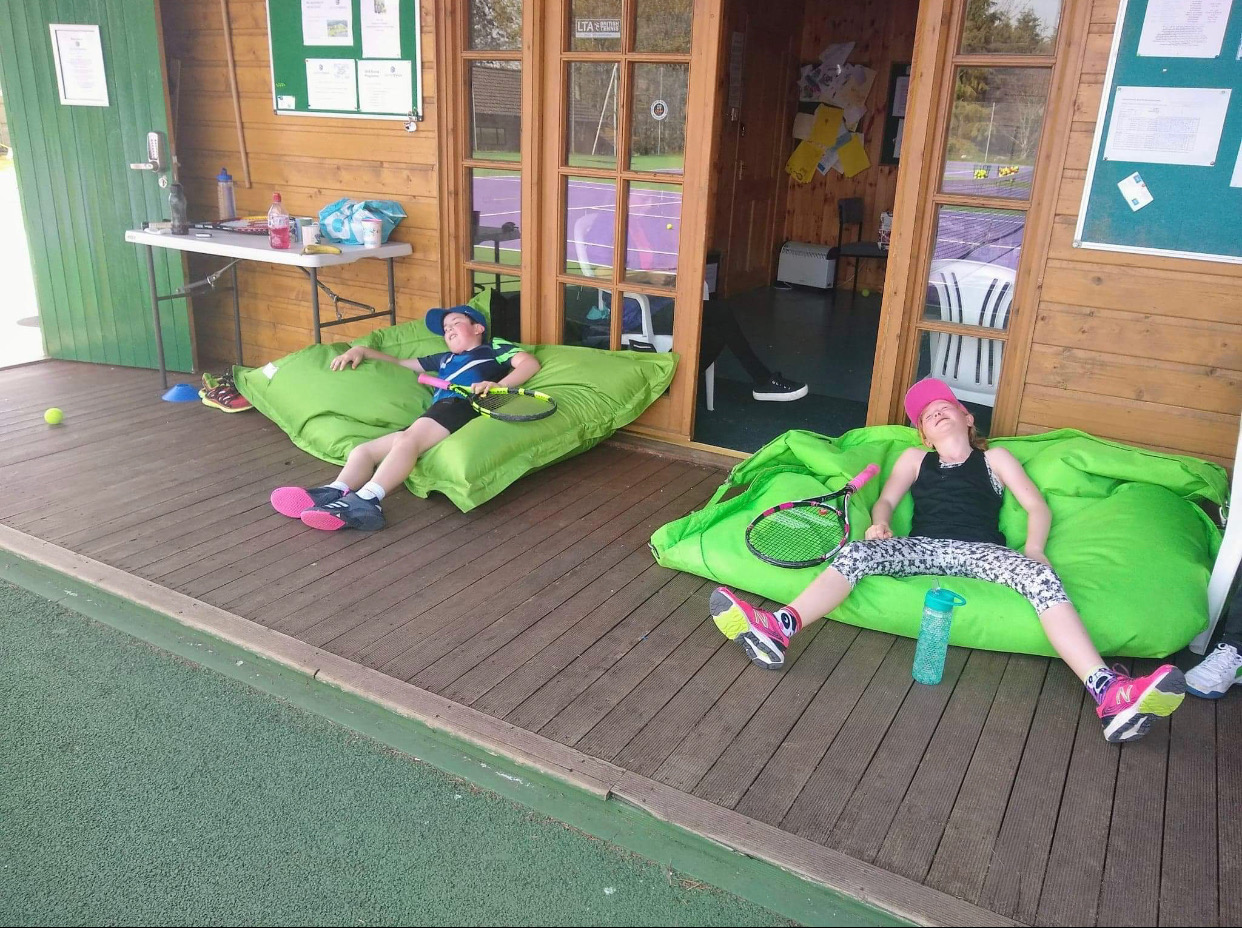 A DEESIDE SQUAD PLAYER IS...
rescilient, competitive, determined
respectful, hardworking, atheltic
great footwork, balance and timing
technically good in all areas of the court
good decision making
all round strengths
happy and healthy
These guys have trained together and supported each other for 5 years now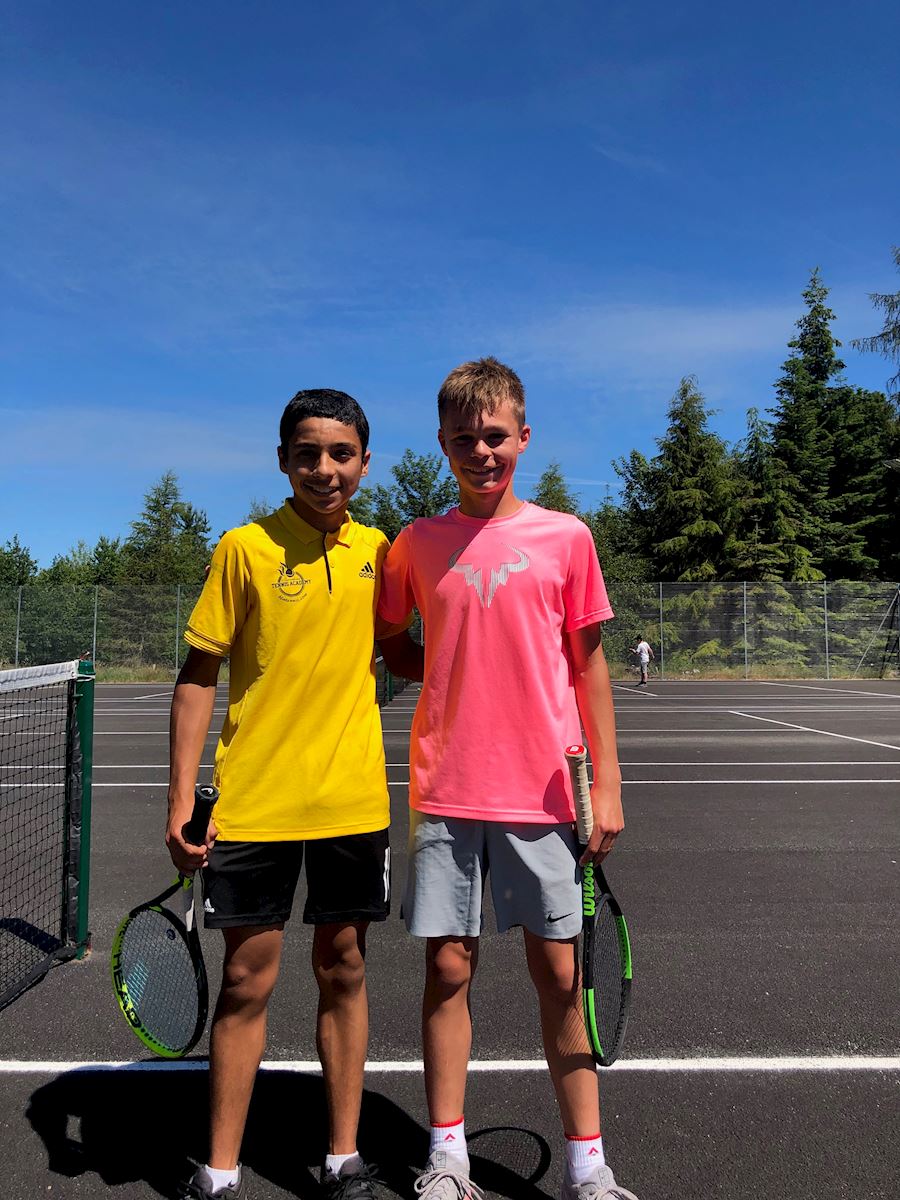 Deeside Competition Squad! Player attributes.
Players should always maintain a high standard in training. For example a players footwork should never drop below an 8/10 in terms of effort.

Here are some more examples of the training standards we expect
commitment 8/10, (turn up regularly to training with a good training mindset , engage with the sessions regularly)
body language 8/10, (have a positive impact in the group session by staying positive. Listen well, turn up early, be polite, don't distract others during the session, be proactive by warming up before the session, help others by creating a high standard, help foster a positive training environment)
desire to improve 8/10, (regularly show a strong desire to improve through respecting the lesson.
respect 8/10, (respect the coach and training partners with good manners, attitude, body language, commitment, desire so we can foster a good training ethos)
footwork 8/10, ( how well you move your feet shows that you are engaged and willing to try hard)
discipline 8/10, (don't distract others with social chit chat, play fair, have a positive impact on the session and the others around you, listen well, collect the balls, focus on each task and let others do the same)
concentration 8/10,
self motivation 8/10 ( players in these group lessons must be self motivated to improve at certain points in the session they will be asked to go and perform a task, at this point they must be willing to have a motivation and desire to improve on what the coach has asked them to work on)
The Importance of Good sportsmanship
DTA are very proud to promote good sportsmanship and fair play.
In the past we have created the HotShot tour to encourage a fun environment for kids to learn and play in a good and fair atmosphere.
With Deeside Squad we are constantly trying to associate wearing our squad hoody with the highest standards of good sportsmanship fairplay whilst maintaining deterination, rescilience and commitment to win
Cluan often gets complimented for being a great sport! Hes also an amazing talent!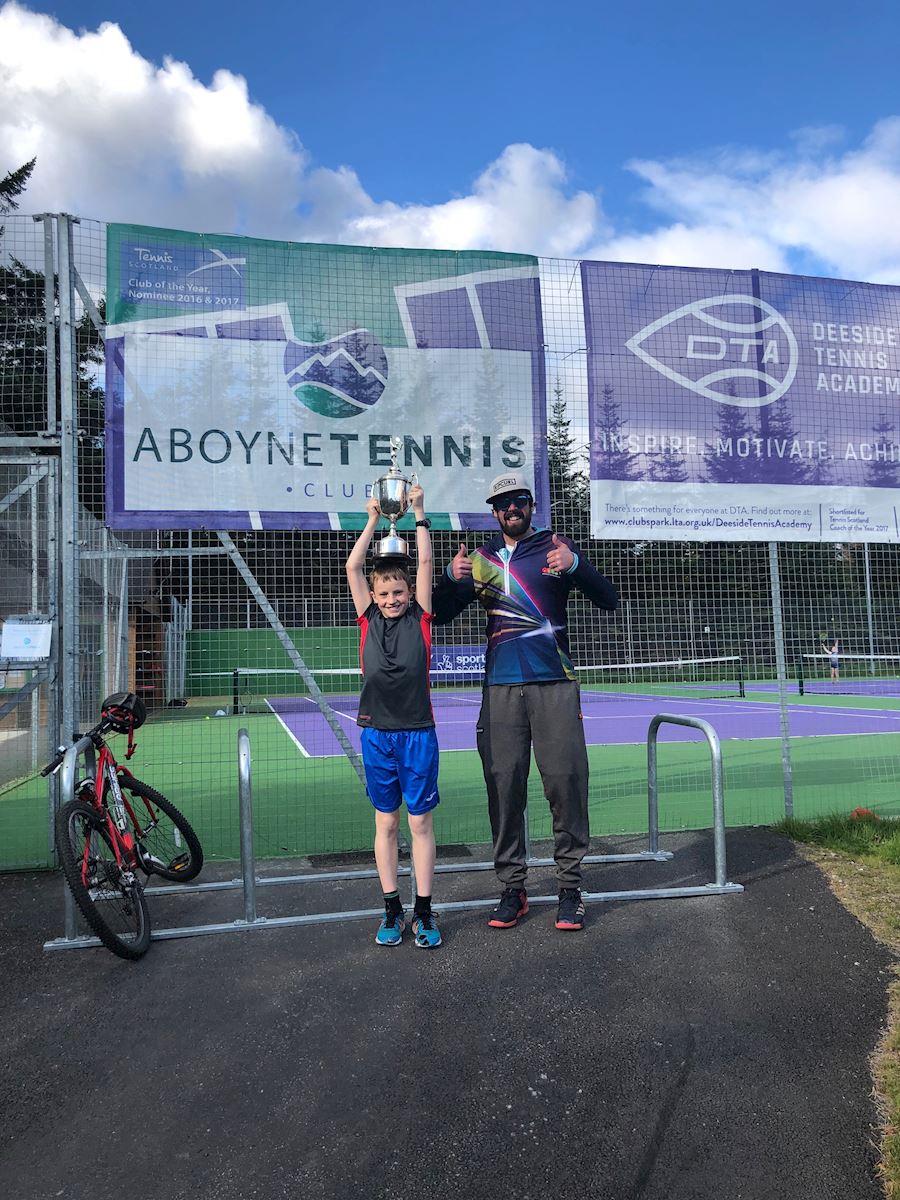 Weather policy/ "Force Majeur"
Development Courses are booked in blocks and in the event of bad weather cancelations....
1 bad weather session per course per term will be rescheduled/credited for a later date. Players can also double up their sessions the following week by attending another similar session.
If 2 or more bad weather cancelations per course occurs then this will be given back by adding extra time to following sessions/ doing a double session the following week or players attending an alternative extra session from the timetable. Players who want to catch up may also arrange to attend similar sessions until they have been reimbursed and caught up on missed time.
in the event of extreme circumstances 1 session will be reimbursed and players who wish to catch up can join as many extra sessions in the week that they can until they have caught up.