Club
Covid-19 Update (1st June 2020)
Wed, 03 Jun 2020 00:00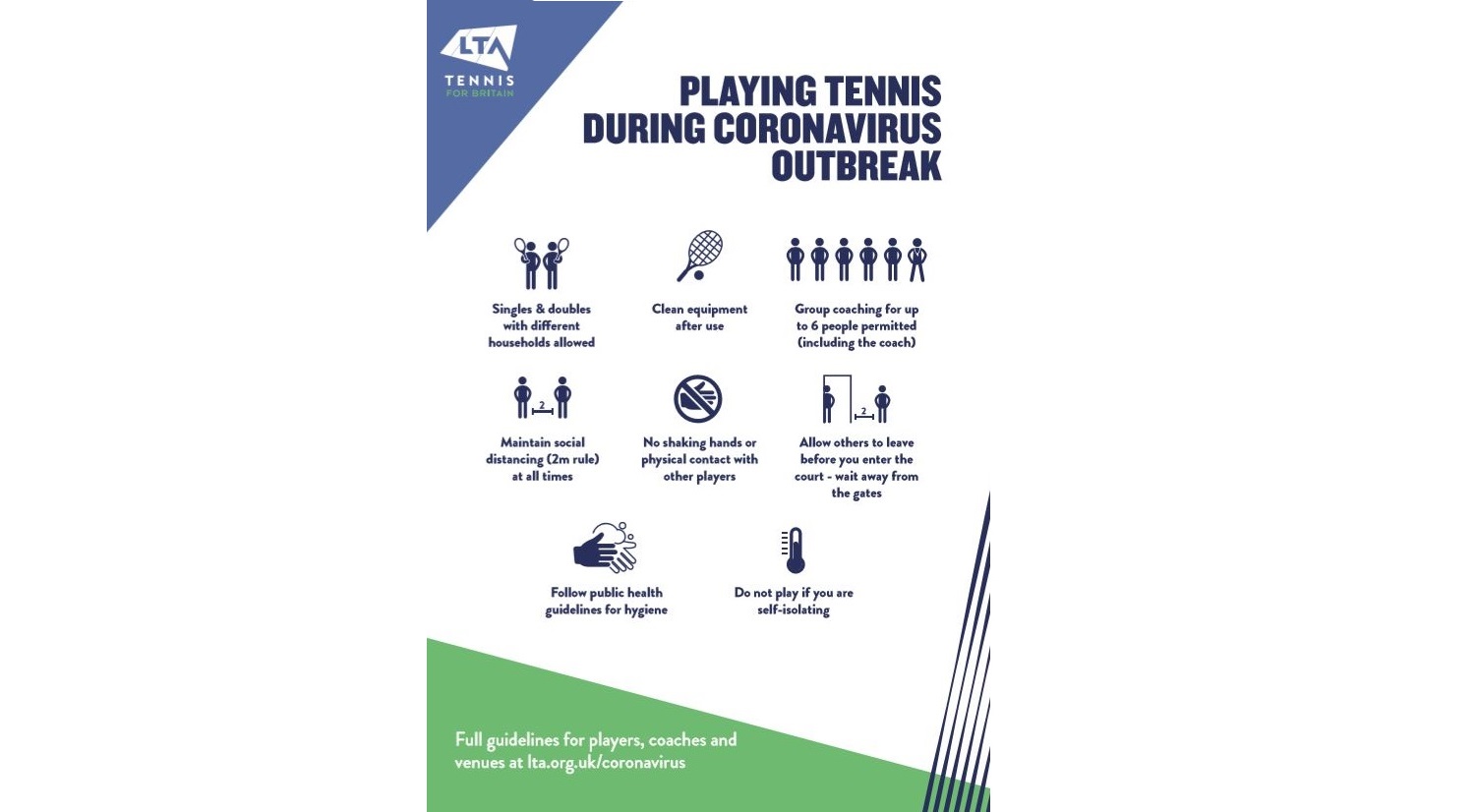 From 1st June, both singles and doubles play is now permitted with people from different households. However, social distancing should be maintained and hand hygeine is imperative.
Play will continue to be by booking only and players should not congregate before or after their session. The clubhouse will remain closed.
The LTA have produced updated detailed guidance that can be found here. Please read and follow the guidance for players.