Competitions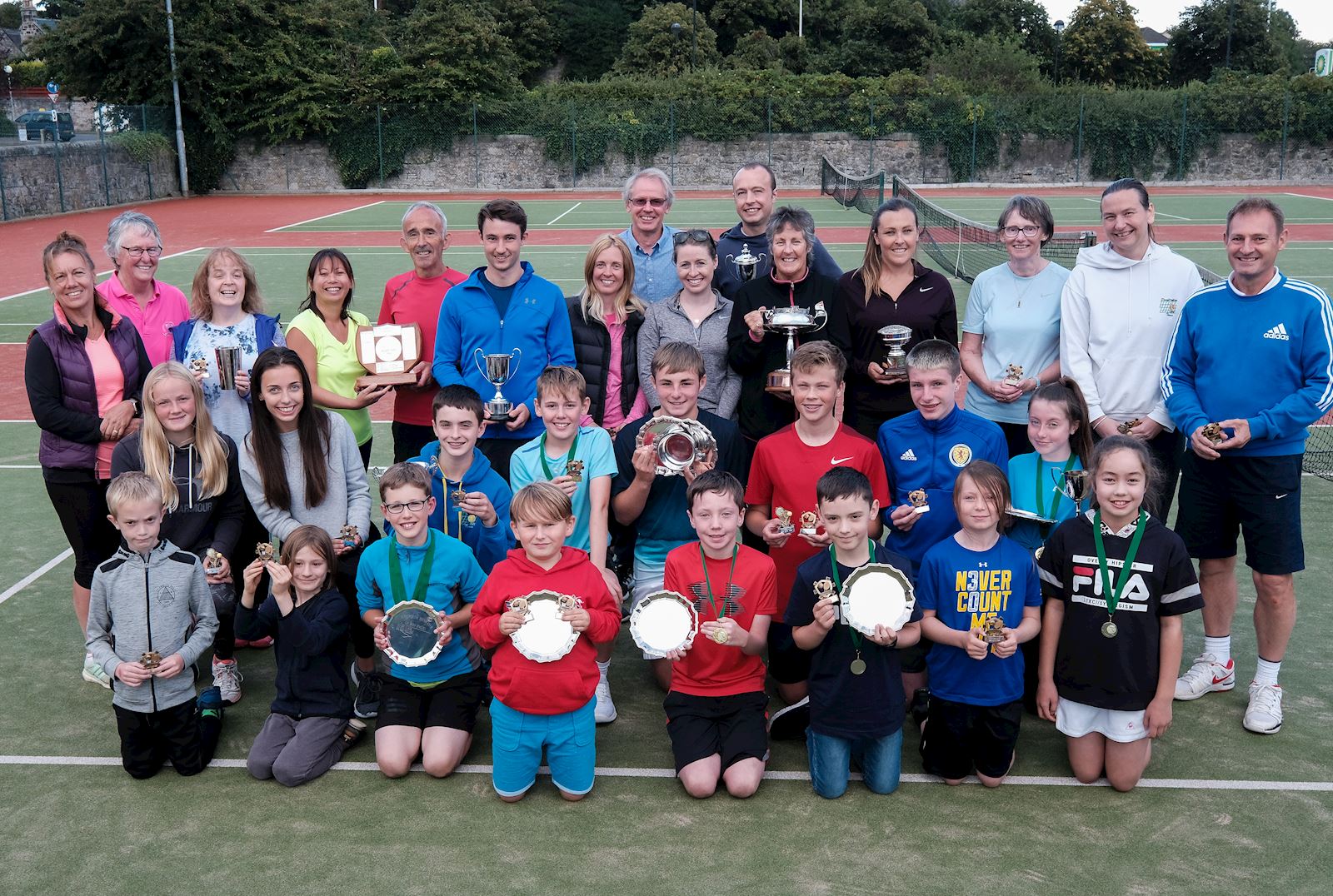 Box leagues
Box leagues give all young players in the Green (10 & Under) and Yellow (11-18) age groups the chance to play matches against other players of a similar standard. Leagues usually have 6 or 7 players and matches are played over 6 weeks. We play box leagues throughout the year, stopping only for very bad weather in mid-winter. We send in results of all matches so they count towards your British Tennis rating.
---
Friday Series
The Friday Series runs in the Summer and Autumn terms, and includes lots of events to encourage children of all ages to start playing matches. We also have a couple of events to get parents involved.
We send in the results of all qualifying matches so they count towards your British Tennis rating - but some events are just for fun, and prizes!
---
Dunfermline Junior Open
Our annual Grade 4 competition is held in July. The competition attracts around 100 players from around the country.
---
Road to Wimbledon
The Road to Wimbledon 14 & Under challenge uses the biggest event in British Tennis as an incentive to young players. Qualifiying singles competitions are held in clubs during April and May. County finals are held in June. National Finals are played on grass courts at Wimbledon in August.
In 2018, two of our young players - Rory La Trobe and Lewis Mackintosh - qualified for the National Finals, reaching the final of the Boys' Doubles event. In 2019, Scott Morrison qualified for the National Finals at Wimbledon.
---
Team Tennis
The club has 12 junior teams from 8 and under (Mini Red), to 18 and under in Team Tennis. In 2019, the club won three of the top divisions in Team Tennis East of Scotland.
Performance Squads also have regular competitions.
---
Club Championships
Our annual junior championships are held in July to August, with singles and doubles for all age groups.