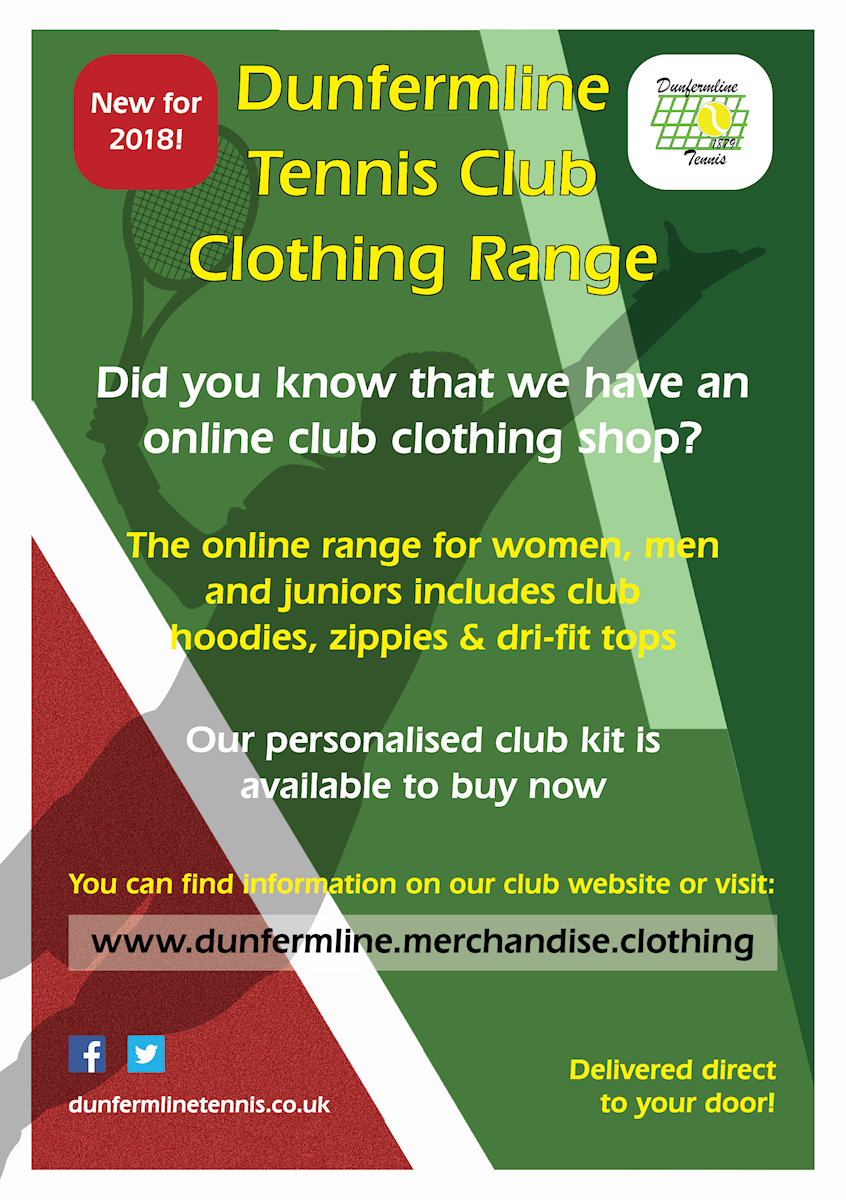 Our clothing is available to purchase online via merchandise.clothing who are an LTA accreditated business.
There are lots of different garments and colours to choose from and the cost includes:
Embroidered club logo on the front of your chosen item.
Your initials (should you choose that option).
Optional extra on the back is 'Dunfermline Tennis Club'.
Delivery direct to your home.
We have a few samples available at the club in various sizes and colours.
Go to www.dunfermline.merchandise.clothing/ to place your order.
A small amount will go directly to the club for fundraising.