Junior Coaching
We provide a comprehensive coaching programme for all ages and abilities. We work alongside the LTA Youth framework. All of our junior coaching is undertaken by the 'Durham Community Tennis Partnership' team with our head coach Sam running the programme. We encourage juniors to become members of the club to access the many benefits they can enjoy.
Entry to club tournaments,championships, teams and social events (some events not for non-members or fees may be charged)
14 years and over able to play with other juniors 14 years and over with a parent/guardian member booking the court.
11 years and above access to Wimbledon tickets if opted in to the ballot.
---
This coaching programme is managed by the Durham Community Tennis Partnership, providing a comprehensive programme for children and adults of all ages and abilities.
---
Click HERE to view out 2022 Schedule.
---
We make it easy and simple to pay for your coaching sessions. With prices starting from £15.70 per month for 1 session per week and £31.00 per month for 2 sessions per week! Whats better? Join us now for your first month at £7.50 per player!
---
Current Timetable
Day

Group

Name

Age

(School Yrs)

Time

Availability

Enquire

Now!

Friday

Red Squad

Yrs 1, 2 & 3

4:00 - 5:00pm

SPACES

Orange Squad

Yrs 4 & 5

5:00 - 6:00pm

SAPCES

Green Squad

Yrs 5 & 6

6:00 - 7:00pm

FULL

Yellow & Blue Squad

Yrs 7, 8, 9 & 10

7:00 - 8:00pm

SPACES

Purple & Gold Squad

Yrs 10, 11, 12 & 13

8:00 - 9:00pm

SPACES

Saturday

RacquetTots

Pre-School, Nursey, Reception

8:15 - 9:00am

SPACES

Red Squad

Yrs 1, 2, & 3

9:00 - 10:00am

SPACES

Orange Squad

Yrs 4 & 5

10:00 - 11:00am

FULL

Green Squad

Yrs 5 & 6

11:00 - 12:00pm

SPACES

Yellow & Blue Squad

Yrs 7, 8, 9 & 10

12:00 - 1:00pm

SPACES

Purple & Gold Squad

Yrs 10, 11, 12 & 13

1:00 - 2:00pm

FULL
How to Register
Registration and Holiday Camps are managed through the coaching team's personalised app 'Durham Community Tennis'. please download the app, then follow the instructions below.
The App can be downloaded through your app store HERE--> Android (PlayStore) -- IOS (Apple)
1- Create an account and add all appropriate family members (players)
2- Head to the sessions tab to view all our classes.
3- Next to venue select all and change it to 'Durham MoorTennis Club' and press okay.
This will register you onto our app for genreal updates regarding the coaching programme, for specific sessions we run WhatsApp groups to ensure direct communication.
Weather you've been on a programme with us before or it is your first time this is a great way to improve your skills. Below is a summary of each of our sessions and the key things you will learn. If you have any queries please contact dctp Head Coach Sam at [email protected]
Junior Coaching
A great way to introduce kids to the sport -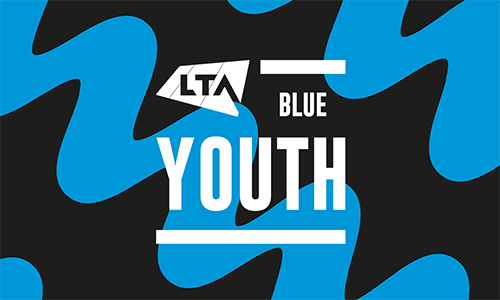 Youth Blue (2-6yrs) - Learn The BasicThis is an introduction to tennis. Here, we'll help kids improve their balance, agility and co-ordination while teaching them about the sport we love. At this stage it's not about winning or losing, it's just getting to grips with the basics.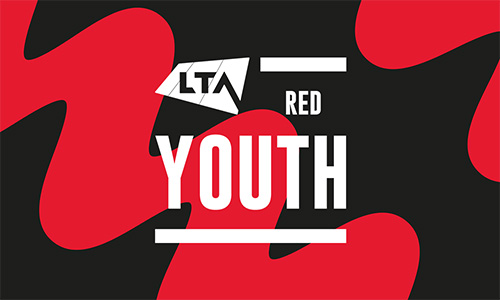 Youth Red (6-8yrs) - Serve, Rally, Score
This will look a bit more like the tennis you know. You'll see overarm serves, rallies and volleys. Coaches will help children to further develop their co-ordination, balance and speed. We'll introduce relaxed competition here too.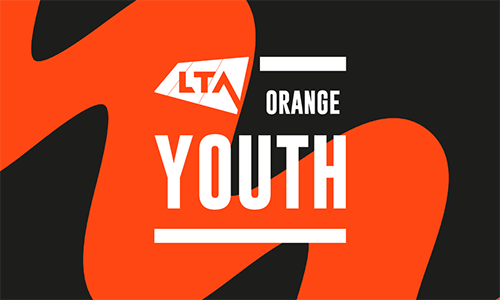 Youth Orange (8-9yrs) - Develop A Rounded Game
Time to throw in some tactics, problem-solving, and guides to sportsmanship and leadership. At this stage children will know all of the rules and will be serving and returning in matches.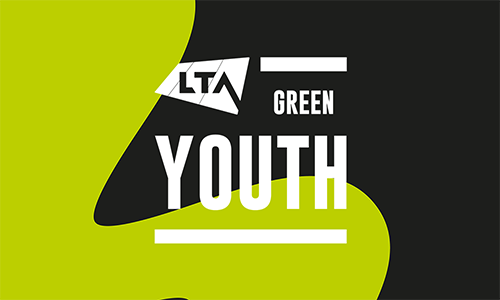 Youth Green (9-10yrs) - Test Your Skills
This is the big one. It's time for kids to play on full size courts. Now it's all about growing their game by fine tuning and refining the techniques they've learned so far.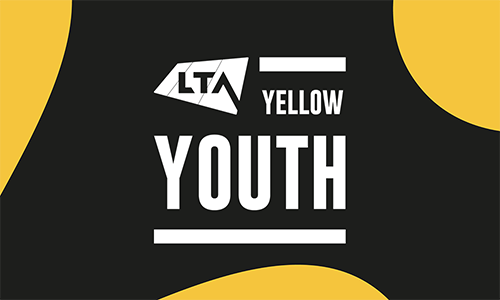 Youth Yellow (10+yrs) - Take Your Skills Further
Time to find your game. Playing on a full size court with the same size balls the pros use, kids will continue to explore different styles on the court, and start to choose their own. Designed for both beginners and intermediate level.