Improvement works to the courts completed
Wed, 08 Sep 2021 00:00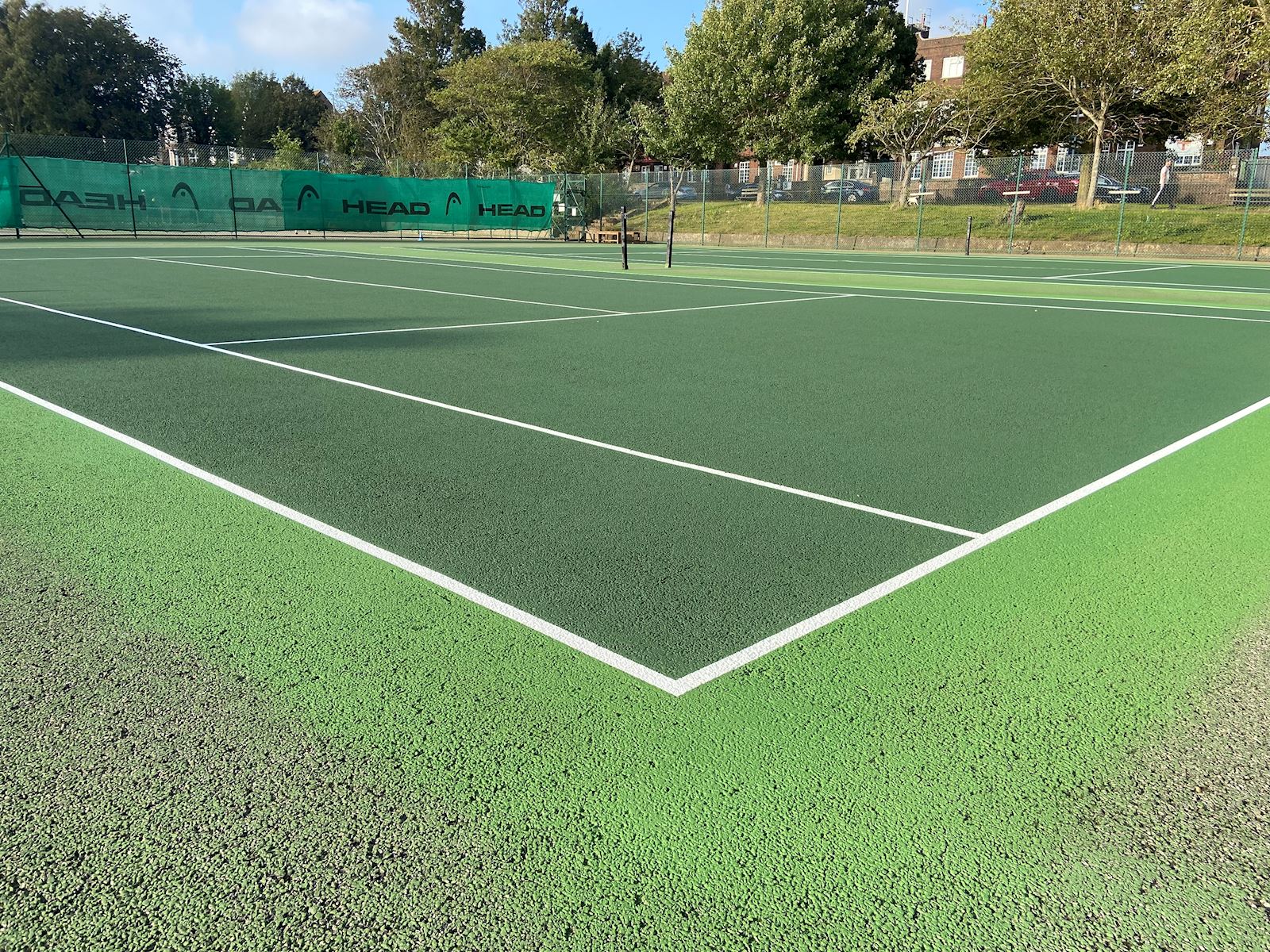 Exciting news - Courts 1-3 have been proferssionally cleaned and painted in September 2021.
This improves the quality of the courts and make tennis even more enjoyable for everyone. The clean and repainting of courts 1,2 and 3 started on Monday 13 September and was oringnally due to complete by Friday 24 September.
GREAT NEWS: The works have been completed earlier than expected and courts 1-3 are back in action from Monday 20 September.
Access to all courts will once again be via the main gate at court 1 - simply input your online booking PIN code (the side gate will be closed again).
We'll update on plans to improve the court surface of courts 4-6 when we get the go ahead in 2022.