Club
UPDATE
Wed, 29 Jul 2020 00:00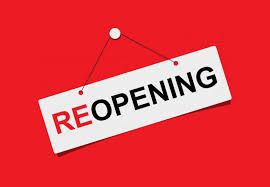 After closing on Monday 23rd March and running a very limited outdoor court operation for our coaching team over the last six weeks we are very pleased to be opening our doors again for customers from Tuesday 4th August.
We do have strict Covid protocols in place and you will be sent these at the point of booking. We will also be running on limited opening hours at first so the best way to get hold of us with enquires or to book courts is either;
Emailing us via [email protected]
Via our socail media platforms, Twitter & Facebook
Call 01603731302 and leave a message and from Tuesday we will be able to return your calls as the building will remain closed until then.
During the next few weeks we will planning what our huge coaching prgramme can look like in the new normal world. We will be starting in September and will communciate to all participants when we have completed our planning.
It will be great to see our customers back and we hope to see you all soon.