Club
Clay Court Season
Wed, 06 Apr 2022 00:00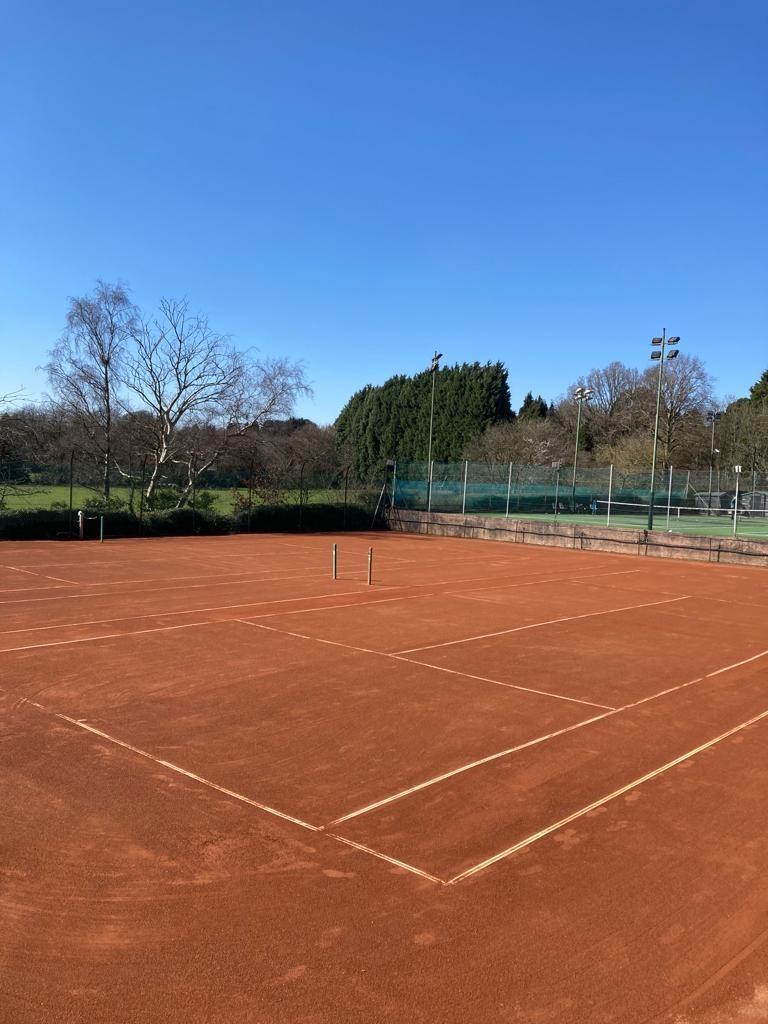 We are very pleased to have Courts 9 & 10 back up and running after their winter hiatus. The House & Grounds Volunteers and Moss Removal team have worked diligently on the clay courts over the last few months. Work started in November as the moss and algae started to show through. In early Spring, the moss team/ volunteers started scraping the green stuff and shifted over a ton of material (manually and wheel-barrowed) to the bottom car park area. The process took several days and required much effort from all involved.

The resurfacing work was completed in mid March, with thanks to our outside contractor Clay Court Services who arranged for the pallets of clay to arrive from Italy. The nets are now back up, ready for play! Many thanks to the moss team, HGV and everyone who pitched in to get the task done.

Edgbaston Archery & Lawn Tennis Society is one of the very few clubs in the region to offer a proper clay court experience, bringing continental style right into the heart of Birmingham. With a slower bounce, longer rallies, and more scope for spin, clay courts serve to improve your stamina and racket skills. The surface is softer on your knees and joints than hard courts and offers a great playing experience for developing players.

Why not come down and give them a go! Members can book courts online in the usual way. To enquire about joining the club, please visit our Membership page or contact Nicola James at [email protected].