Competition
U18 Girls County go to Barnstaple and stay in Div 2!
Mon, 09 Mar 2020 00:00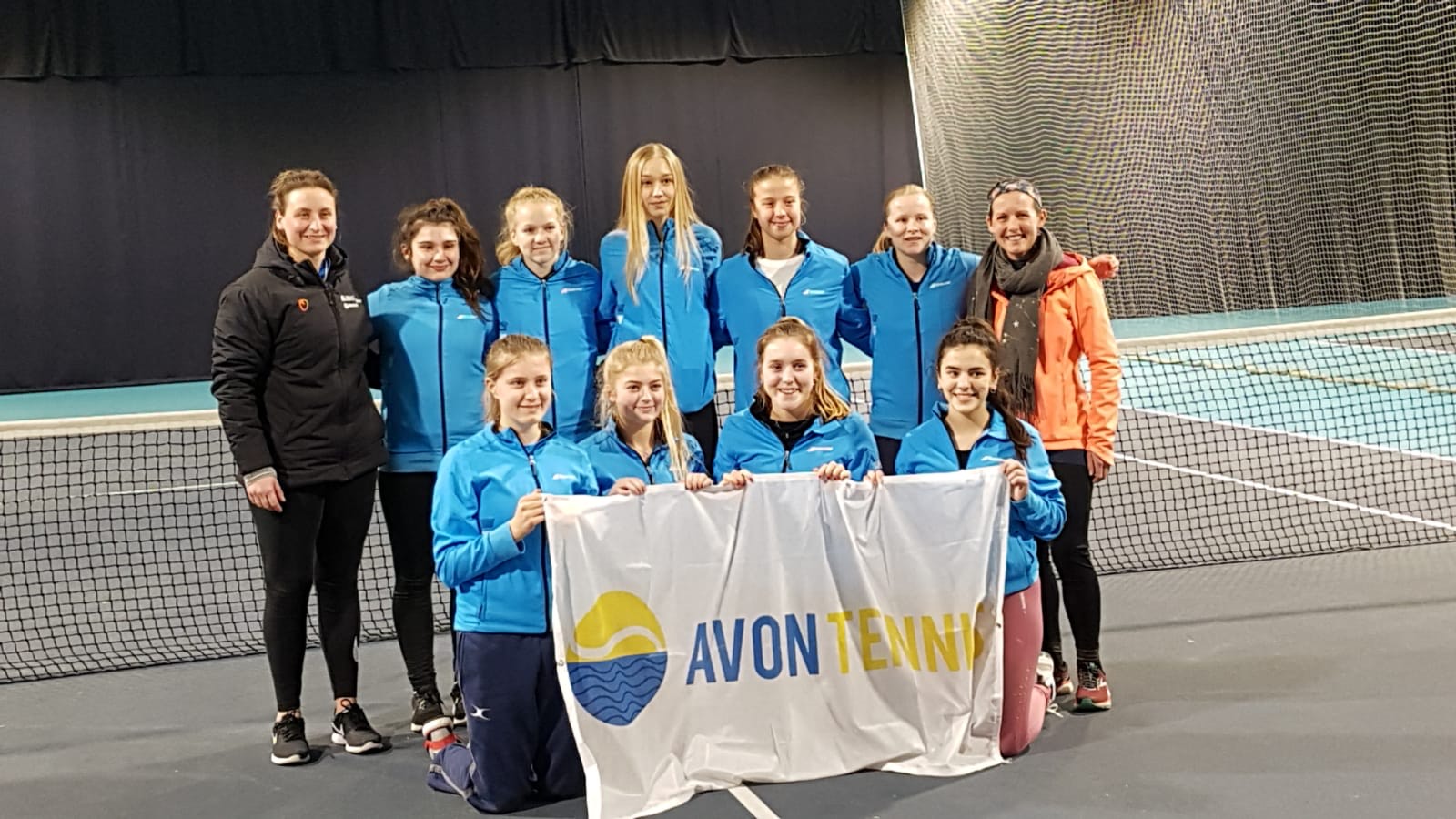 26 Feb 2020 – Tournament Report by Elly Shearman, Head Coach at Elly Shearman Coaching
At the end of February, (26 Feb 2020) myself (Elly Shearman) and Ali Blackett took nine U18 Girls to the Tennis County Tournament in Barnstaple to compete against Dorset, Hertfordshire and Somerset, and what a weekend of team growth and development…we are so proud of the entire team.
Players included; Aryana Bartlett, Edie Hammond, Amy Leather, Eleanor Nobbs, Jessica Peace, Katya Saint, Zuzanna Schab, Connie Simpson and Zulaikha Van Den Bos.
Friday (27 Feb) morning saw the start of the matches and the whole team was incredible, with some great fight from the girls in a number of very close matches.
We have a number of new faces in the team, so on Saturday (28 Feb) morning Ali and I decided it was worth having a team meeting to discuss team energy, positive mentality, our expectations and doubles strategies. Oh my goodness it paid off, as what we saw over the next two days was very impressive - all credit to this group of girls who wanted to get the most out of their tennis and team!
Our girls showed resilience during a day full of lots of matches, with some wins and a few loses but all with great team spirit. Tournaments are always a huge ask of the juniors, as we left the tennis centre at 8.20pm needing to eat and knowing we would be up at breakfast for 7.15am, but there was no complaining.
On Sunday (29 Feb) we were in good spirits but we needed a win against Dorset to stay in Div 2! Team spirit remained high, as it had been throughout the entire tournament, with the girls supporting each other all the way and we WON enough matches against Dorset to say in Div 2!
What we saw this weekend, with some new faces on the team, was the girls ability to take on board what we had to say and take it all in was just exceptional! Each of you contributed to this in so many different ways!
We also want to thank our seniors, Zulaikha Van Den Bos, Connie Simpson and Katya Saint for the contribution to Avon Junior Tennis - we look forward to watching you continue to develop your tennis!
FANTASTIC RESULT GIRLS!