2019 CHAMPIONSHIP RULES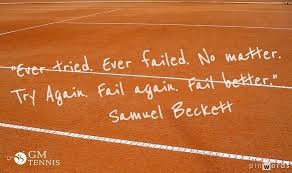 Dates for matches to be played-by are:
Rounds 1&2 10 August 2019
Quarter Finals 14 September 2019
Semi-Finals 24 September 2019
Please try and stick to these dates but be flexible and allow a little leeway if absolutely necessary and without impacting other players in the draw. Common sense and courtesy prevail at all times.
All players will make every best effort to find a mutually convenient date to play matches.
All players will get to play in at least 2 matches either in the Championship or the Plate competition. To confirm, a bye does not count as a played match.
If a player is injured at the time of the "play-by" date and the match has not been played, then that player should concede the match.
The winner(s) of each match will write the score (e.g. 4-6, 7-5, 6-1) on the Championship Draw in the Clubhouse. If there's a red line under your match, then there needs to be a score.
Players will move themselves forwards or backwards on the Draw, writing their name(s) clearly.
Players will provide their own tennis balls, of match quality.
Each match will be the best of 3 sets. If 6-6, each set will be settled by a tie-break – first to 7 with 2 clear points.
All matches, without exception, must be played at Ely Tennis Club.
Finals Day will be held on 29 September 2019 and all Finals will be played on this date.
Good luck