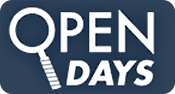 Cheddar Lawn Tennis Club
Sharpham Road CHEDDAR, Somerset, BS27 3DR
Sunday 08 July
10:00 - 16:00
This Open Day has now finished.
About the day
Our Club Opens it doors to new and existing members to showcase our wonderful courts and facilities combined with our comprehensive coaching programme.
Where to find us
See where we are on the map and get directions if you need.
We look forward to seeing you soon!