Cheddar Lawn Tennis Club
Sharpham Road CHEDDAR, Somerset, BS27 3DR
Sunday 08 July
10:00 - 16:00
About the day
Our Club Opens it doors to new and existing members to showcase our wonderful courts and facilities combined with our comprehensive coaching programme.
At our event, please look out for the membership offer that will be available on the day.
Sessions & activities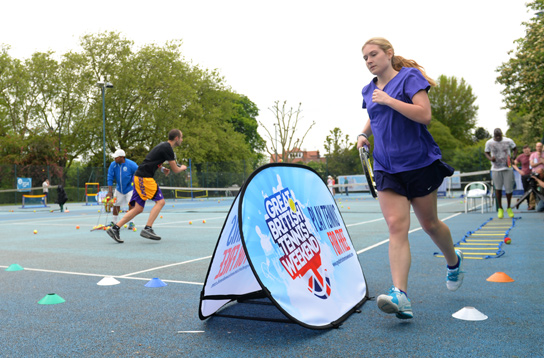 Cardio Tennis
Reserve your place!
Cardio Tennis is a fun, sociable group fitness class set on a tennis court and open to people of all ages and abilities. Supported by motivating music and qualified instructors, you'll get to hit lots of tennis balls during your class and have a great cardio workout at the same time.
| Time | Availability | Book |
| --- | --- | --- |
| 14:00 - 14:45 | 19 spaces left | Book |
Free try out
If you're unsure which activity you want to take part in, why not just register for the event without booking onto a specific session.
Where to find us
See where we are on the map and get directions if you need.
We look forward to seeing you soon!