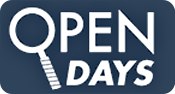 Dukes Meadows Tennis
Dukes Meadows Golf & Tennis, Dukes Meadow Dan Mason Drive, London, W4 2SH
Saturday 13 May
10:00 - 17:00
This Open Day has now finished.
About the day
In support of the Great British Tennis Weekend, Dukes Meadows will be offering Free Coaching, Court time and Fun games available for children and adults. With 5 indoor GreenSet® courts and 4 outdoor clay courts Dukes Meadows gives you and your family access to tennis all year round. Home to FC** Tennis Academy, an LTA grant funded facility, Dukes Meadows hosts a team of world class coaches and is the perfect venue for playing tennis either for fun or professional development.
Where to find us
See where we are on the map and get directions if you need.
We look forward to seeing you soon!