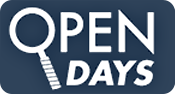 Horley Lawn Tennis Club
Vicarage Lane HORLEY, Surrey, RH6 8AR
Saturday 23 July
09:30 - 17:00
This Open Day has now finished.
About the day
On 23rd July Horley LTC will be opening its courts and facilities to anyone - juniors and adults alike - interested in trying out or taking up tennis. Doesn't matter whether you've played before or not - we will be providing free group coaching sessions and free play, and can provide racquets and balls. Junior sessions will run from 9.30am to 12.30pm while adults will be from 2 to 5pm. More information and contact details are available through www.horleyltc.co.uk
Where to find us
See where we are on the map and get directions if you need.
We look forward to seeing you soon!