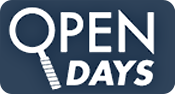 Hurstpierpoint Lawn Tennis Club
Recreation Ground South Avenue, Hurstpierpoint, BN6 9QB
Saturday 12 May
13:30 - 16:00
This Open Day has now finished.
About the day
Tennis is a sport for everyone - join the fun at Hurstpierpoint Tennis Club! Hurstpierpoint Tennis Club, founded in 1903, is a friendly Club which warmly welcomes new members. It caters for all standards of play, from beginners to team players, from the young to the more mature. It is situated on the edge of Hurstpierpoint in an idyllic location just at the foot of the South Downs. Rackets and balls will be provided for the day, so whether you've never picked up a racket before or you're a seasoned regular – there is fun to be had! ALL FOR FREE!!
Where to find us
See where we are on the map and get directions if you need.
We look forward to seeing you soon!