Richmond Lawn Tennis Club
Old Deer Park Kew Road, RICHMOND, Surrey, TW9 2AZ
Sunday 13 May
10:30 - 13:00
About the day
Want to try tennis? Rekindle that lost racket love? Looking for a fun & different way to keep fit? Help your kids learn new skills & gain confidence in the health of the outdoors? Then come and experience Richmond Lawn Tennis Club, the historic & picturesque tennis and sporting venue, adjacent to the beautiful Kew Gardens. All weather & floodlit Fun and free tennis sessions include; Professional coaching with qualified instructors for adults & kids Free play time to take it at your own pace Mini tennis for 3-10 year olds Chance to play on competition standard grass courts
At our event, please look out for the membership offer that will be available on the day.
Sessions & activities
Free Play
Reserve your place!
If you don't fancy a coaching session why not just try out our new facilities. You can book a slot on one of the courts for free!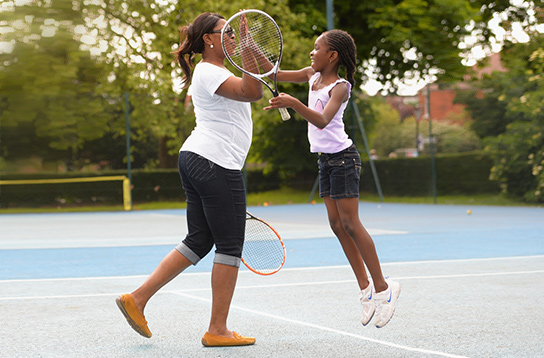 Family Time
Reserve your place!
Get on court with your family and have some fun. We'll provide modified balls and rackets for the younger ones and coaches will be on hand to give you some pointers if you want them.
Free try out
If you're unsure which activity you want to take part in, why not just register for the event without booking onto a specific session.
Where to find us
See where we are on the map and get directions if you need.
We look forward to seeing you soon!