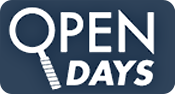 Sproughton Tennis Club
Playing Fields Church Lane, SPROUGHTON, Suffolk, IP8 3AX
Sunday 14 May
14:00 - 18:00
This Open Day has now finished.
About the day
Sproughton Tennis Club Open Day. Juniors and families 14.00-16.00 for tennis fun and games. Over 14s and adults 16.00 onwards for casual play and coaching. Stay as long as you like.
Where to find us
See where we are on the map and get directions if you need.
We look forward to seeing you soon!