Wrexham Tennis Centre
Wrexham Tennis Centre Plas Coch Road, Wrexham, LL11 2BW
Saturday 19 May
10:00 - 12:00
About the day
Come and try tennis for FREE at Wrexham Tennis Centre.
At our event, please look out for the programme offer that will be available on the day.
Sessions & activities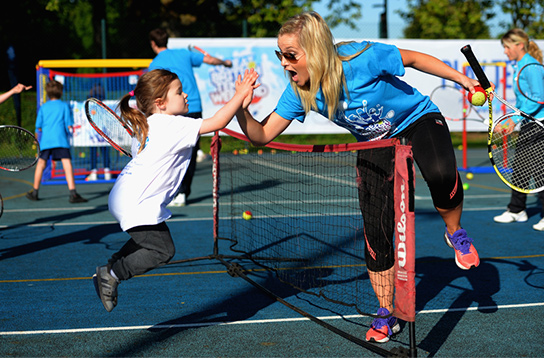 Mini Tennis
Children between 3 and 10 years old can get stuck into the world of tennis with an exciting programme from the LTA sponsored by Highland Spring. With smaller courts, nets and rackets and lower bouncing balls, LTA Mini Tennis offers the perfect introduction to the sport, with all the fun and energy of the real thing.
There are no specific sessions running for this activity. Just turn up!
Free try out
If you're unsure which activity you want to take part in, why not just register for the event without booking onto a specific session.
Where to find us
See where we are on the map and get directions if you need.
We look forward to seeing you soon!