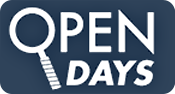 Jocks Lane Recreation Ground
Jocks Lane Recreation ground Binfield Road, Bracknell, Berkshire, RG12 2BH
Saturday 03 March
14:00 - 16:30
About the day
Come along to Jocks Lane Park on 3rd and 4th March for FREE tennis! We will be running coaching and free play sessions through out the day for all ages and abilities so bring the family along for a fun day of tennis.
Where to find us
See where we are on the map and get directions if you need.
We look forward to seeing you soon!