Covid-19 PLAY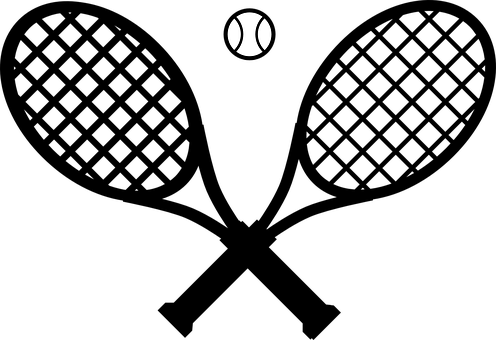 It's really important that all members follow carefully the following rules to minimise the risks during the COVID-19 pandemic:
BEFORE YOU LEAVE HOME
Do not leave home to play tennis if you or any of your household display any signs of, or similar to those of, coronavirus. If you are unsure please consult the NHS website

The alleyway and clubhouse (including the toilets) are closed.

Please bring your own drinks, antibacterial wipes/gel and all equipment you will need during your visit and use the toilet before setting off.

Players must bring their own rackets.

Players must bring their own tennis balls (which should be marked with the individuals initials to avoid mixing with balls from other courts).

Do not pick up any balls other than your own. Do not share equipment.

Households are only permitted to book one hour sessions at a time. It is unfair on other members for one group to make bookings for multiple consecutive bookings and we ask that individuals playing with those outside of their households do not book two consecutive hours in different names.
ENTERING THE CLUB
Fobs will be required to open the club access gate. Please do not directly place your fob on or touch the sensor. When the gate opens please try to use your foot to open or close it. Should you inadvertently touch the fob sensor or gate please wipe down the surface

Please wipe down any surfaces you touch during your time at the club e.g. the entrance gate.

Do not bring bikes onto the club premises. Instead lock bikes against the metal railing to the right of the entrance gate.

Take extra care when accessing and leaving the club premises. Taped lines have been placed on the floor outside the club gate. Please pause at each line as you are about to enter the club to ensure you are not going to meet members who are leaving. Should you meet another member at the entrance please step away from the access gate area to allow those leaving to walk past and exit the club at a safe social distance.

A green box (marked on the floor by tape) has been placed in front of the floodlight electric unit to enable players to stand as others pass by.

All courts will be booked for periods of 75 minutes. This is to allow 60 minutes of tennis commencing 5 minutes after your stated start time and finishing at 65 minutes.

You must not exceed you booked time slot. For example if you have booked a slot at 10.30am, please arrive at 10.30am, start playing by 10.35am and finish at 11.35am and gather your belongings and leave the courts by
11.40am. This means you will avoid the next group who will arrive at the club at 11.45am.
SAFE PLAY
Where members playing are from different households there must be strict adherence to social distancing (stay at least 2m apart from each other).

Do not attempt to retrieve balls lost in the alleyway as this area remains out of bounds for your safety.

Refrain from touching your face. Stop at regular intervals to clean your hands with gel or wipes.

Up to four members from different households can play doubles (no more than 4 players to court) so long as all remain 2 metres apart and regular hand sanitisting takes place.

Only members are permitted to play at the club. Guest passes are available - please see the membership page.

No coaching is permitted other than by Forest Hall Club Coaches as apppinted by the Management Committee, No parents must attempt to coach their children as this may invalidate our insurance cover.

After play separate the balls used and do not touch them for 72 hours before using again

Spectators are not encouraged, however, where children are accompanied by a non-playing household member green boxes have been created at the net post furthest from other courts for non-players to stand and watch. Please do not leave this area until leaving the court after playing has ended

Do not spit. If you sneeze or cough please do so into a hankie or the top of a sleeve.
EVENING PLAY/FLOODLIGHTS
For those playing in evenings floodlight tokens are available with advance notice of 48 hours, the cost for the floodlights is £3.00 per hour (2 Tokens)