Upcoming events at GLTC
For our Club Calendar - head to our FIXTURES page here
Recent editions of our club NEWSLETTER are here
As lockdown eases and tennis springs back to life, CLUB SESSIONS have resumed. Look out too on the Club WhatsApp group for news of extra sessions being run.
Please remember to follow Covid guidelines at all times. In particular, do not come to the club if you have symptoms or have been in contact with anyone with symptoms.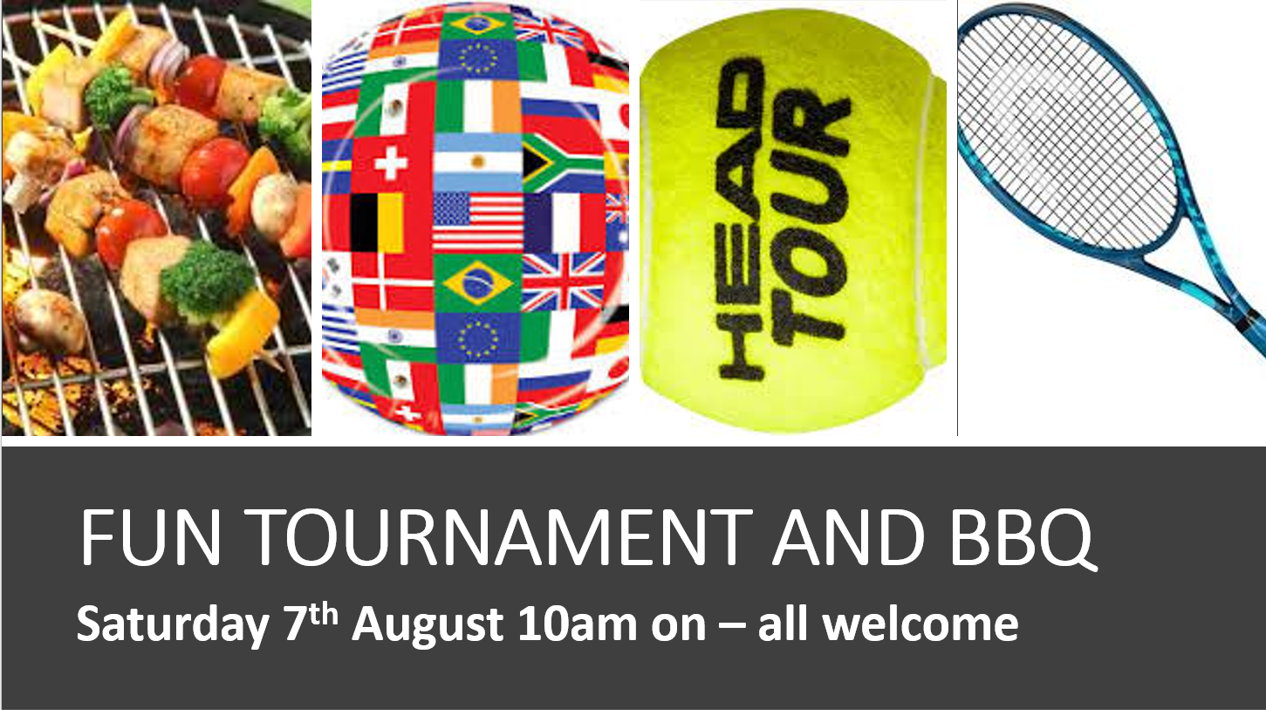 SIGN UP HERE - ONE DAY FUN TOURNAMENT AND BBQ - SATURDAY 7TH AUGUST 10AM ONWARDS
On Saturday 7th August - 10am onwards (play til around 1-2pm), we will be holding a fun one day tournament open to all comers, followed by a BBQ social and lunch. Sign up HERE
CLUB SUMMER TOURNAMENT 2021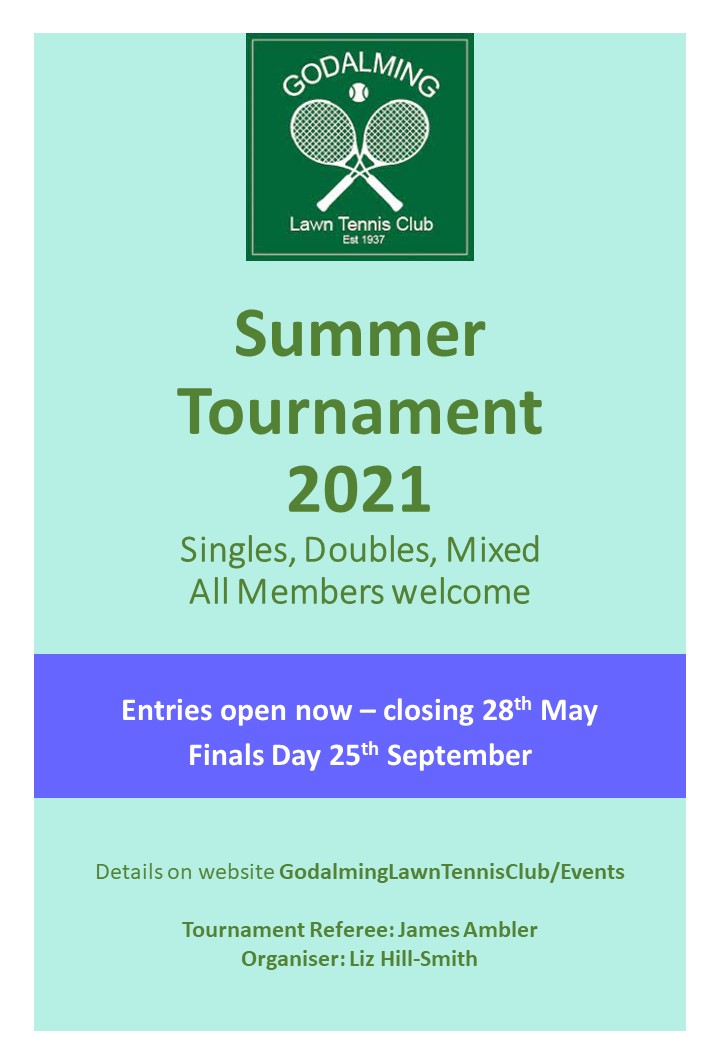 This year, we want to really celebrate the joy of being back on court with all-club events like our Club Tournament. This is open to every member, we will be organising it so that everyone has the best chance to have some great games.
The draw has been made and is HERE
The tournament will runs over the four summer months, and will work around the court 1 and 2 resurfacing plans. The intention is to conclude with a "proper" Finals Day on 25th September (rain date 26th September).
All rounds will be best of 3 tiebreak sets. There will be prizes!
Good luck - and any questions, contact: James (Tournament Referee) and Liz HS (Organiser)
Club Tournament 2020
Owing to lockdowns, some Events in the 2020 club tournament are yet to complete.
If you still have outstanding matches to complete in the 2020 Tournament - please play them ASAP so that we can conclude 2020 before the start of June.