Upcoming events at GLTC
For our Club Calendar - head to our FIXTURES page here
Recent editions of our club NEWSLETTER are here
As lockdown eases and tennis springs back to life, CLUB SESSIONS have resumed. Look out too on the Club WhatsApp group for news of extra sessions being run.
Please remember to follow Covid guidelines at all times. In particular, do not come to the club if you have symptoms or have been in contact with anyone with symptoms.
CLUB SUMMER TOURNAMENT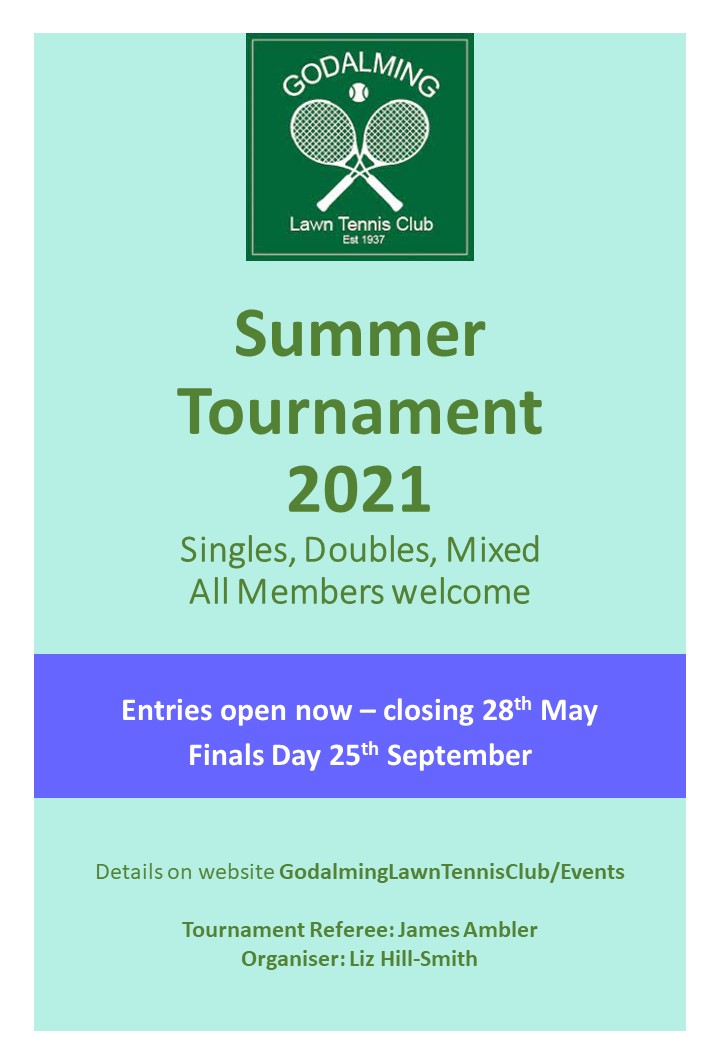 In 2021, we celebrated the joy of being back on court with our Club Tournament.
The draw was HERE and the results are HERE
The tournament ran over the four summer months, and attempted to conclude with a "proper" Finals Day on 25th September - on which we managed to play only 2 of the 5 finals. Due to Covid infections, the two mens finals continue to be delayed and results will be reported once completed.