Club
Tier 4 Covid restrictions
Sat, 19 Dec 2020 00:00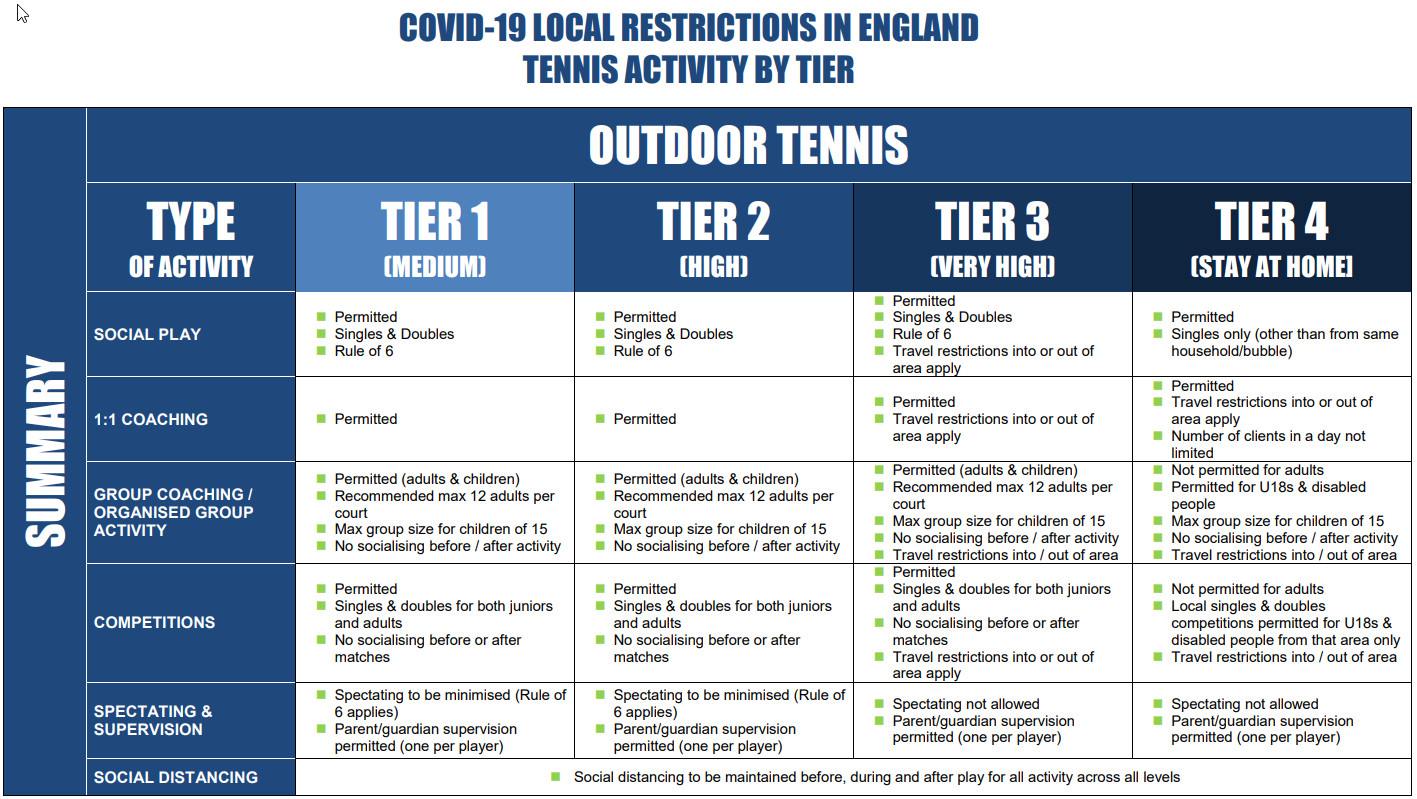 The LTA have advised that tennis courts can remain open only for individual exercise, singles play with one person from another household and doubles play within your household / support bubble.
Download the LTA summary grid here: Outdoor tennis restrictions by tier
Doubles play with people from other housholds is NOT permitted. Social tennis and other organised club sessions have been cancelled and the court bookings cleared for individual use.
Please respect the rules so the courts can remain open for individual exercise and singles play. We don't want to have to lock the courts.