Competition
Club Championships 2020
Fri, 02 Oct 2020 00:00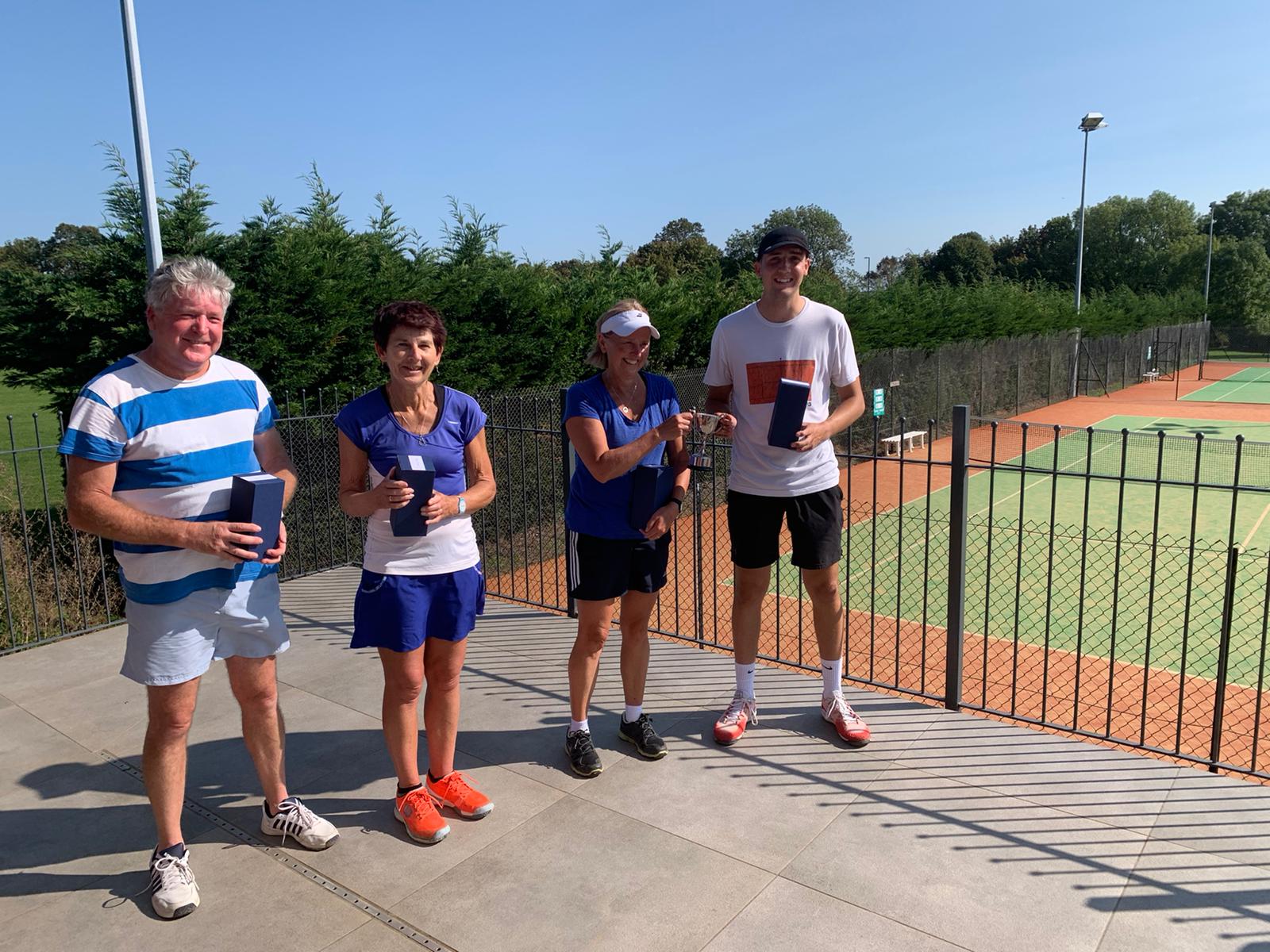 We had a great Finals Day and Summer Mixed Doubles Tournament. The sun shone and some very good tennis was played.
Results are on the Events/Results page of the website.
Photos of the finalists are on the Gallery page.
Many thanks to Jeanette and Penny for arranging a very successful first tournament since lockdown.