Club
Herts LTA Monthly Draw
Sun, 16 Feb 2020 00:00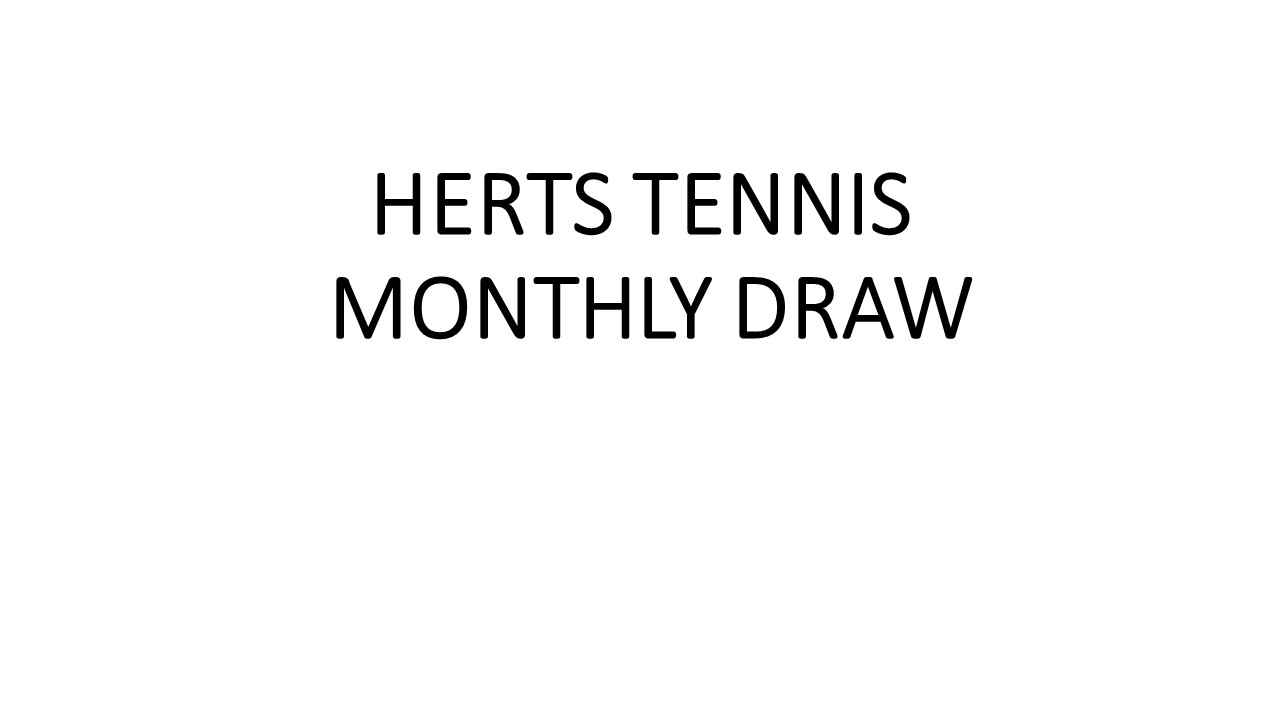 Herts LTA have asked us to promote their monthly draw, known as the 200 club, details below:
An opportunity for you and your club to win cash prizes by joining for only £12 per year (Link to form).
You can buy more than one share to increase your chances.
Each month there is a draw with 5 prizes in total of £40, £30, £20, £10, £10. Twice a year the first prize will be £100.
In May there is a draw for 8 pairs of Wimbledon tickets.
For every 10 club members who join the draw, your club will receive a free entry.
Please support the venture as you will be helping to develop tennis at all levels throughout the county.
Further information can be obtained from Eileen Cox, 6 Baytree Walk, Watford, WD17 4YX, tel. 01923 239627.