Men's League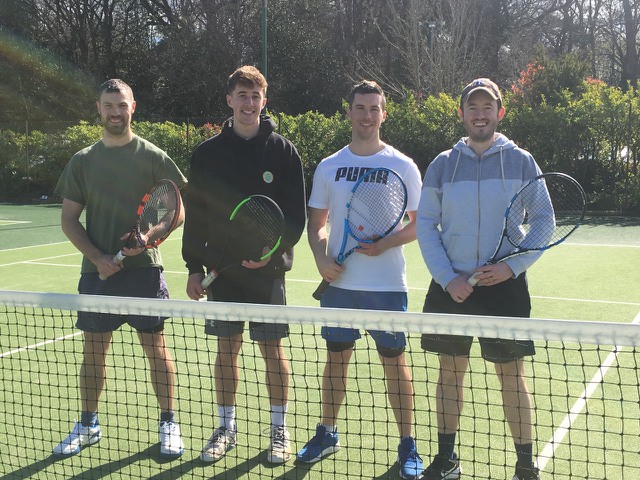 Summer League 2019
The Helsby men's A team are competing in the first division Wirral Summer League, watch their progress here.
Two further men's teams are competing in the third division of the Chester and District Summer Tennis League, watch their progress here.
Winter League 2018/19
For the first time, we had three men's teams playing in the Wirral Winter League. The A team came second in the second division and will be promoted to division one next year, see their results here. The B and C teams played in the 6th division, the B team finished second and will also be promoted next year, and the C team finished a really respectable mid-table. B and C team results are here.
Captains:
A team: Ben Hockley
​B team: Andy Reynolds
C team: Dan Ellis