Club
Winner Cheshire LTA club of the year 2020/21
Mon, 29 Mar 2021 00:00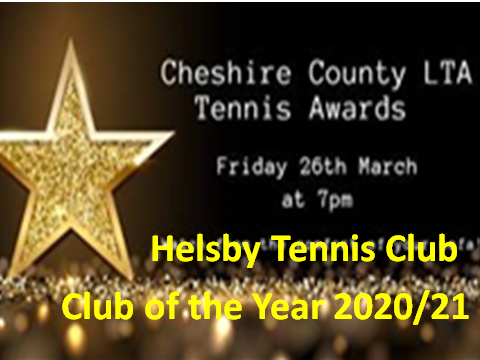 We are unbelievably honoured to announce the we have been voted Cheshire tennis club of the year in the Cheshire LTA 20/21 awards.
Our focus on excellence, flexibility and inclusivity were highly praised in addition to a great coaching programme, phenomenal growth and amazing development of the new site.
It's our dedicated team of volunteers and collaborative and community focused approach which sets this club apart.
The work during the covid pandemic to ensure as many people as possible benefitted from sport was a factor in the success of the club.
The full awards can be seen https://clubspark.lta.org.uk/.../9c125290-2508-46cb-9a21...
The award is presented at 18 mins.
Thanks to all who have worked so hard over the years and helped us achieve this amazing award.