Club
Mulled Wine Tournament 17th Nov
Sun, 17 Nov 2019 00:00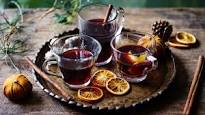 Mulled Wine Tournament Sunday 17th November 2019
There was a good turnout for the Mulled Wine and Mince Pie tournament held on the 17th November with sixteen players vying for the competition win.
Pairs were drawn from a hat on the day with a round robin format of three matches each comprising seven games and the two teams with the most points going through to the grand final.
Eventual winners were the pairing of Sue Cooper and Malcolm Steer who beat Karen Steer and Phil Phillips with a final score line of 6-2. Congratulations Sue and Malcolm!
Thank you to all the members and guests that took part in the event and for making it a fun social and competitive afternoon of tennis. Thanks also to Julie Steed for keeping the scoring system going and organising the event.
Phil Cooper