Walking Tennis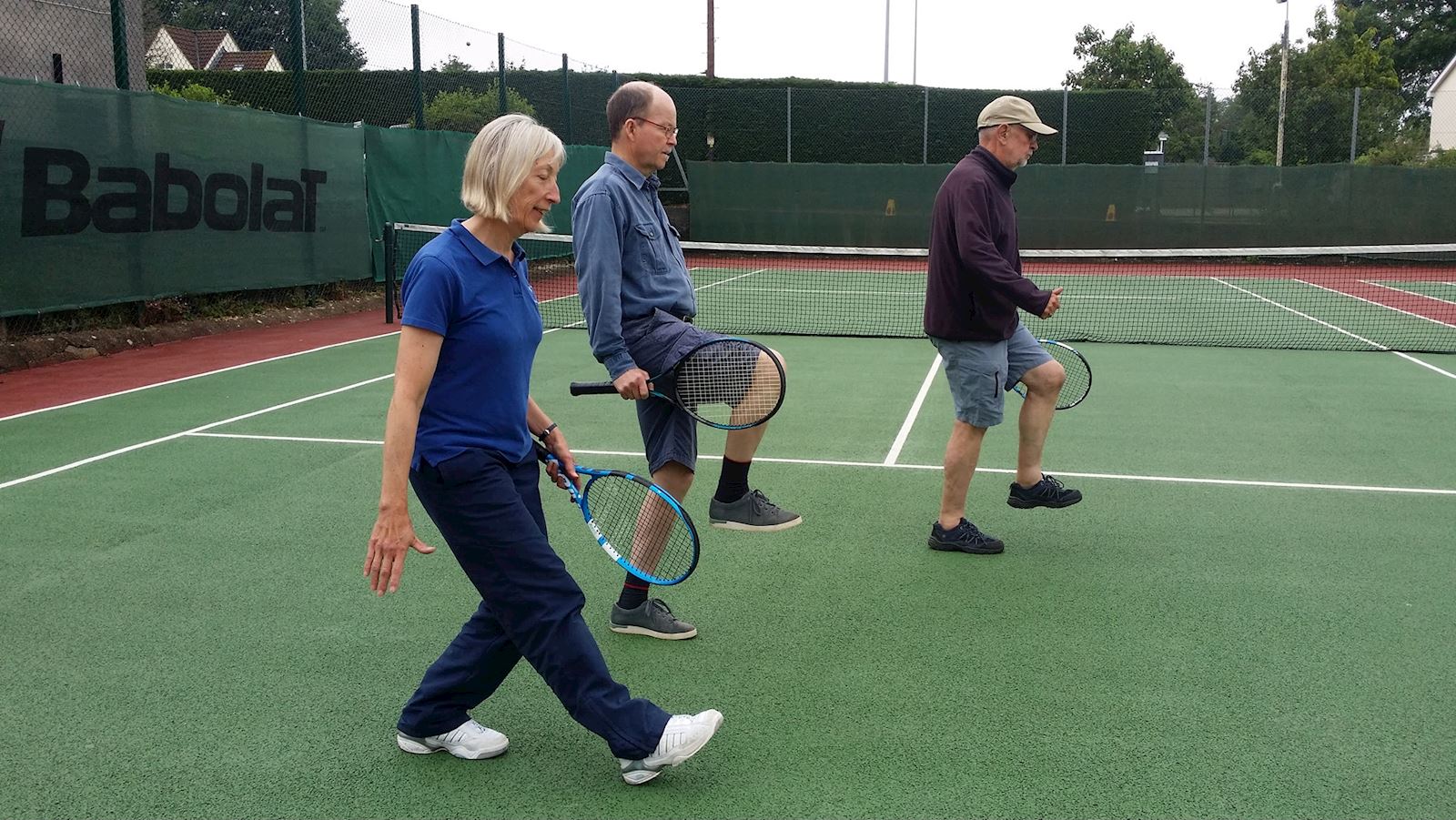 Now a game EVERYONE can play. Walking Tennis has evolved from a growing demand for walking sports. Walking Tennis is a slower version of the game; it is tennis, but at a walking pace. The game has been designed so that anyone can play it, regardless of age or fitness level. From those who have dropped out of the sport they love due to injury, to those who believed they had hung up their tennis racket many years ago, it really is for everyone.
Coached sessions are held on Wednesdays at 9.15am and cost £5 per week. Great fun and open to members and non-members.
Sign into BBC Sounds The Sports Store 23/10/2019 to hear how it's going when Radio Bristol paid us a visit (our interview features at 38 min - 47 min in).
Walking tennis play sessions are free to all members and are held at 10.15am on Wednesdays. Walking Tennis Membership is now available, see the Membership page. £15 for 6 months from 1st October ot 31st March.
Call: 07411 263207