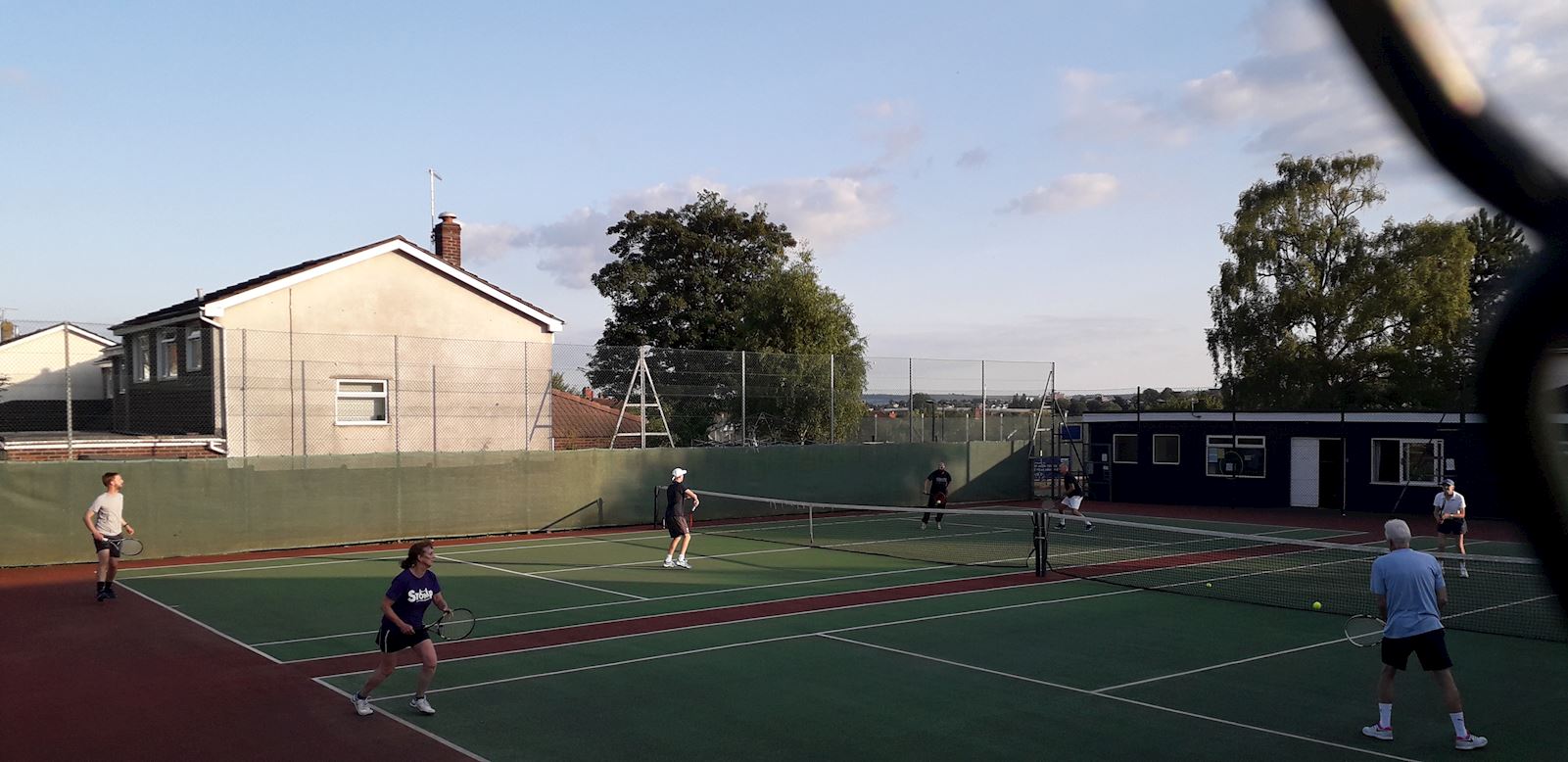 A wide variety of opportunites are available to meet all needs and interests. Can't find what you are looking for? Get in touch! Email [email protected] or phone 07891 520456 to find out more.
Courts are available every day from 8.00am. To book a court go to Court bookings.
Club play. There are various option for social play during each week. To find out more click here
Daytime members. Day time members may play on weekdays between 8.00 am and 4 pm.
Singles boxes. Fun and competitive, an excellent way to get some exercise and practise your game! Contact Tom Minett on 07482 252552 to find out more.
Juniors. Junior members are encouraged to book courts to practise and play between coaching sessions. Junior team information can be found here
Tournaments. The 2021 tournament programme is here
Adult League Matches. The club enters multiple teams in the Avon Summer, Late Summer and Winter Leagues. There are 3 men's and 2 ladies' teams entered in the Avon League. Click here to see all results and detailed information for tracking the progress of our teams.
Walking Tennis (WT). The Walking Tennis club play sessions are on Monday afternoons and Wednesday mornings. The Wednesday session follows the 9.00 am coached session. Walking tennis players who wish to play more frequently should take out the Daytime or Adult membership both of which give greater access to court time. Furher information here.
Coaching There is a comprehensive coaching programme for juniors and adults of all abilities. The Head Coach also provides an extensive school and holiday camp opportunities. If you have any queries regarding the coaching programme or problems booking the courses then please contact Head Coach, Will Hardiman on 07708 472986 or email [email protected]