Walking Tennis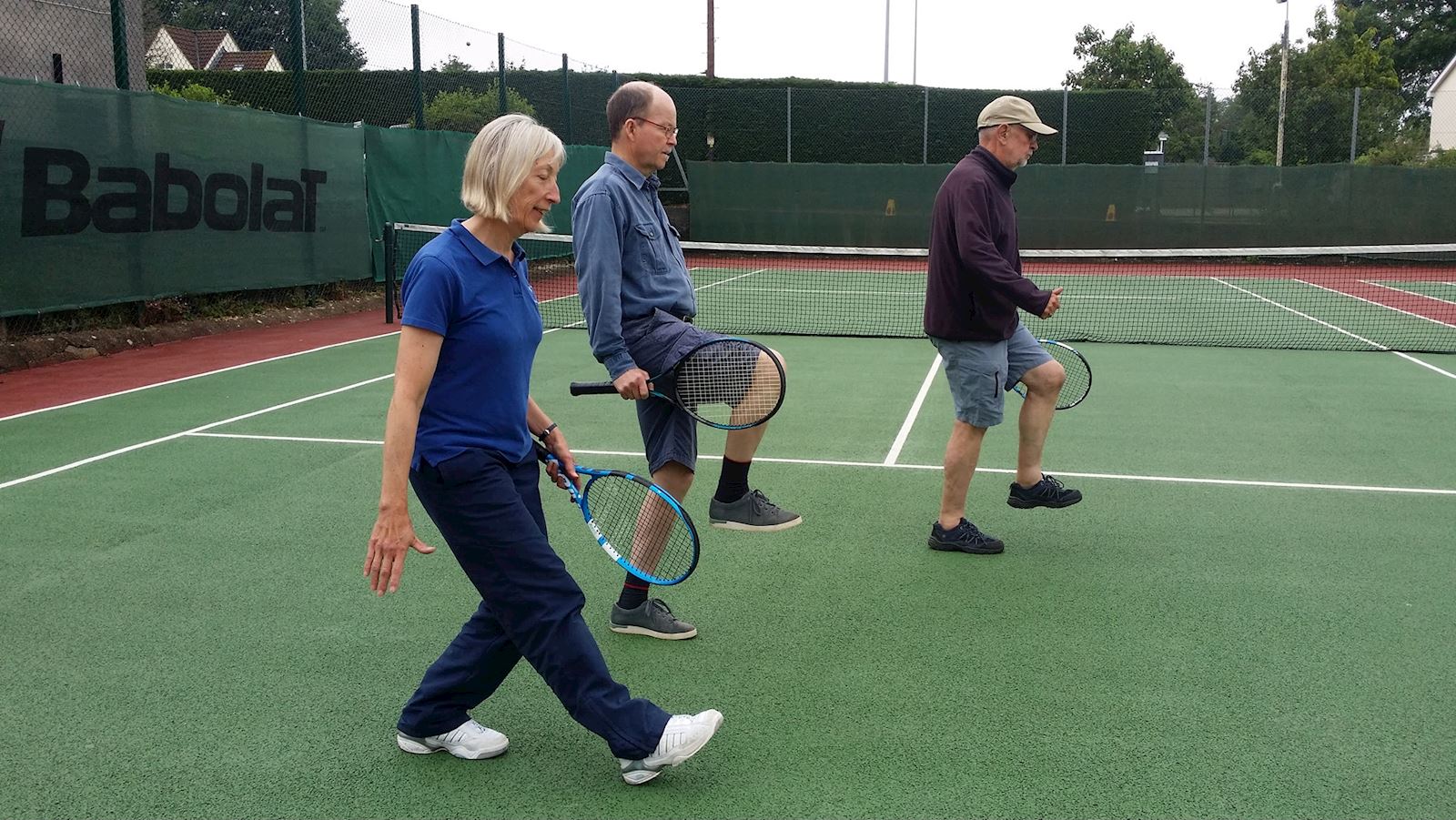 A game EVERYONE can play. Walking Tennis has evolved from a growing demand for walking sports. This is a slower version of the game; it is tennis, but at a walking pace. The game has been designed so that anyone can play it, regardless of age or fitness level. From those who have dropped out of the sport they love due to injury, to those who believed they had hung up their tennis racket many years ago, it really is for everyone.
Coached sessions are held on Wednesdays at 9.00am. Click here for more details and course booking.
Coached sessions are run by the Head Coach at Henleaze, Will Hardiman 07708 472986
The coached sessions are followed by 'club' play at 10.15 am. Due to current restrictions places need to be booked for club play. Full details of how to book are shared with Walking Tennis members.
The Monday afternoon play session is suspended through April 2021. During this period Walking Tennis members may play on one occasion each week in addition to the Wednesday club session.
Walking Tennis membership is available at £33 per year. Full details from [email protected]
Further details about the Walking Tennis Association