Club
Age 16-25 Fun Tournament. Bank holiday May3rd
Mon, 26 Apr 2021 00:00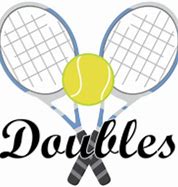 Age 16-25? If you are free on Bank Holiday Monday then come and join us -see below. Click on the link to join.
Age 16-25yrs American Fun Tournament on Bank Holiday Monday 3rd May 10am-1pm
Enter as individual . Play will be doubles, short matches with different partners.
Reserve your place on line free. Balls provided. Prizes! £2 entry on the day
Please bring own drinks and snacks (note -this is not a coaching session).
16 places . Eligibility -club members. Entries close Saturday1st May
Hereford Squash Tennis & Racketball Centre / Coaching / Class (lta.org.uk)
CONGRATULATIONS! Winner Edie Griffiths, Runner Up Imogen Cockcroft