Tennis Championships 2022
Sat, 21 May 2022 00:00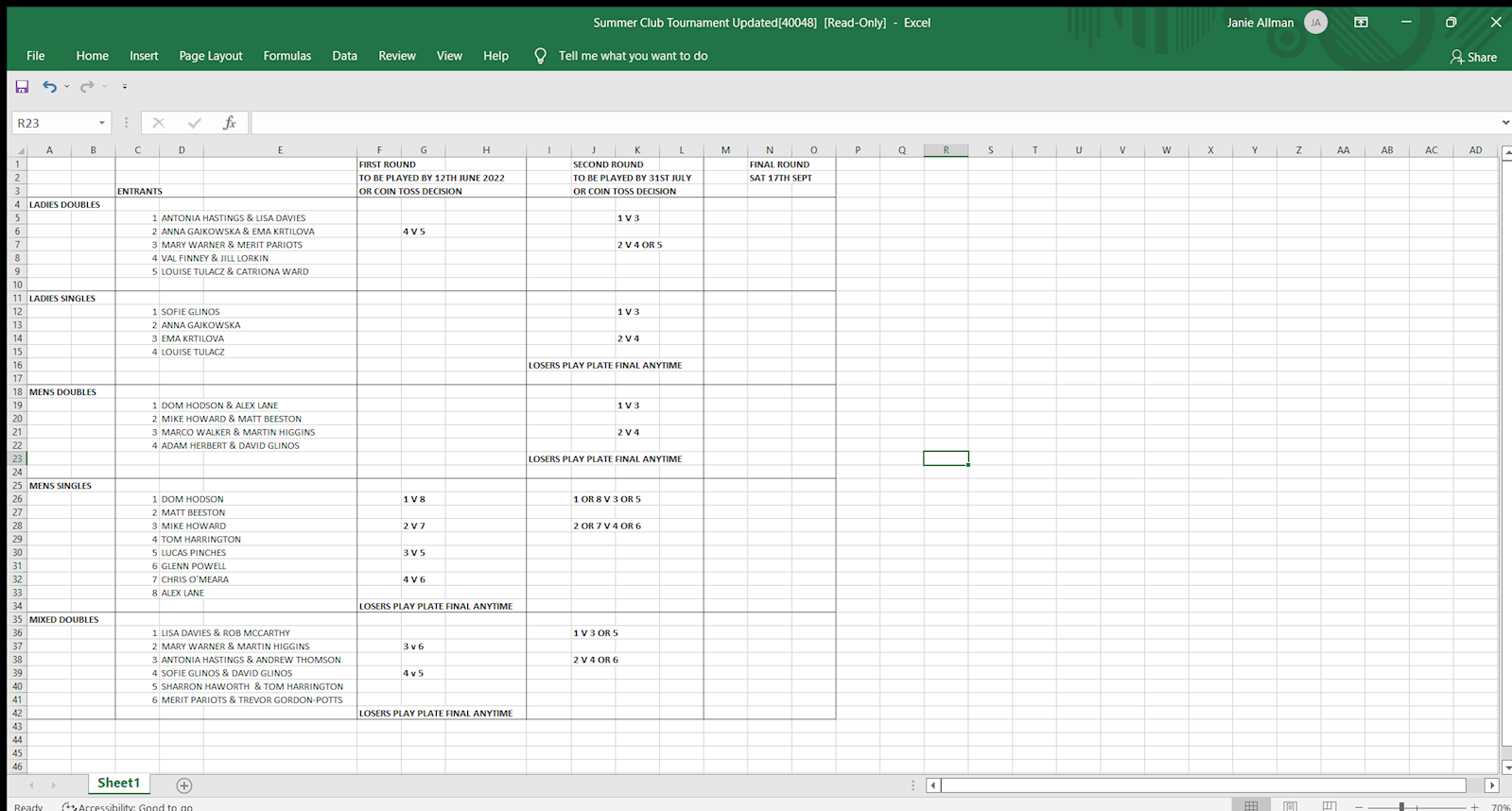 Club Championships 2022
Please find attached details of the first round to be played by 12th June and second round by 31st July.
It is the best of three sets. The third set must be agreed before the match whether this is a full set or a championship tie break to ten.
Please make contact with your opposition in good time to arrange matches, suggest you use the HWX Whats app group. (I can supply emails if required).
Balls can be purchased from behind the bar or you can supply your own new balls. Please share these costs between yourselves.
Please inform Jill of the date of your match and the result.
A missed deadline will result in a coin toss decision.
There is a losers plate final for Ladies and men's singles and men's doubles.(Those players who lost in their first round matches). These can be played at anytime before 17th Sept, please inform Jill of the results.
Good Luck everyone!
(version 2 with late entries!)