Club facilities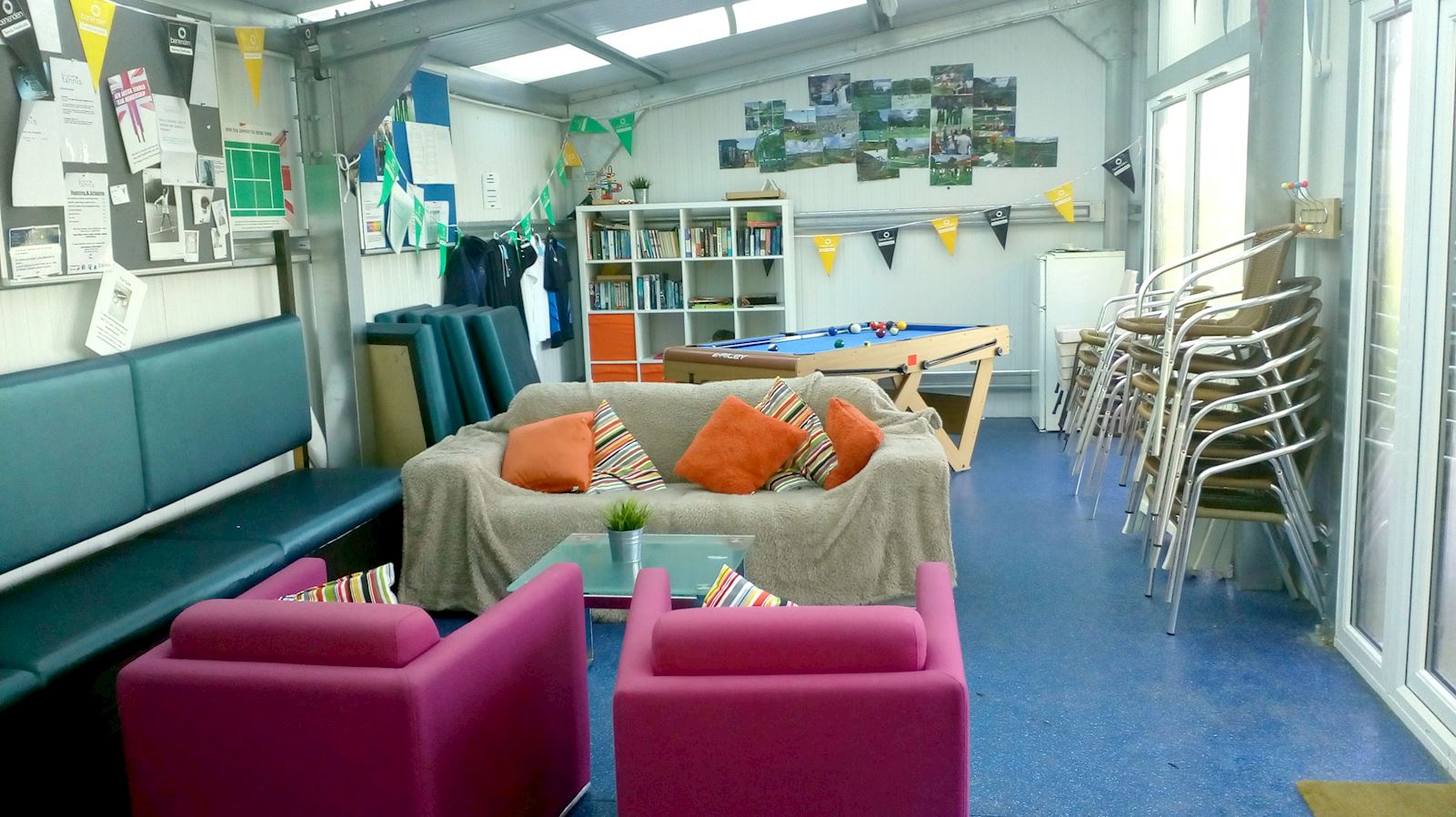 **** ***COVID-19 UPDATE*** As at 15th May:
flood lights are unavailable as is access to the hut and everything listed below.

pay and play also unavailable
Our 2 flood lit hard courts are available for members to book and for non-members to 'pay and play' via this website booking tab.
Hingham Tennis, behind the Hingham sports hall, Watton Road, Hingham NR94HD
In addition to our 2 courts Hingham tennis has a fabulous 'tennis hut'. This building for members use overlooks the courts and contains a social seating area -great for Mondays 'serve and slice' social sessions. There is a book swap area, club notice boards, a fridge and commitee/ coaches store cupboards. We have outdoor tables and chairs to sit and relax whislt watching the tennis. Access to the hut is for members only using a swipe card.
There is now a mini pool tabel located in the hut for use by members- useful if you are waiting to get on court or rained off!
We also offer used ball collection. HiT collects balls for recycling via recyclaball.com. Please place your used tennis balls in the pink tub which can be found inside the tennis hut. Please note in order to qualify as suitable for recycling we can only use yellow balls (no red, orange or green balls I'm afraid) and they must not be too badly discoloured or have damaged nap. Recyclaball have paid Hingham tennis for each batch of 250 used balls we have sent them- so in addition to being better than throwing away the balls we get a few pounds back too.