Mandy Bishop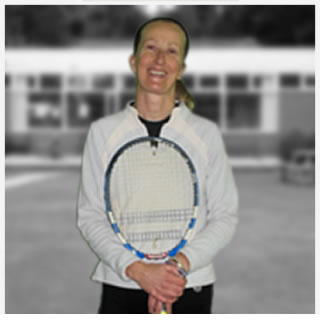 Hi, my name is Mandy…
I am an experienced Level 5 Master Performance Coach and have coached players to win national junior titles. I have been working in Hertfordshire for over 30 years where I have successfully established 2 new Places to Play through my strong links with local Boroughs and Schools, bringing the sport of tennis to over 3000 young people and adults. I am also fully qualified to deliver and assess on UKCC endorsed qualifications awarded by 1st4sport or on any qualifications that sit on the Qualification Credit Framework (QCF).
Career Highlights
GB/International Player: 40+ GB Team (Captain 2005 Perth), Captain 35+ England Team
Final Round Wimbledon Qualification1989 with Doubles Partner Joan Caplen
Represented Hertfordshire and Middlesex, playing County Week for nearly 25 years!
Captained Gosling in 1992 and Broxbourne in 1988 to win the Puma Cup (now NCL)
Coached 2 players to GB National Junior titles
Tennismark Accreditation achieved at 3 venues – first to be accredited in Herts in 2008!
Work Experience
2017 – Present Hoddesdon Tennis Club
2010 – 2016 Founder of 3Tenn Herts and Parks, LTA Affiliated Places to Play
2004 – 2007 Coach, Batchwood High Performance Centre
1995 – 2009 Head Coach, Northaw and Cuffley LTC
1991 – 1994 Coach, Gosling International High Performance Centre
1984 – 1991 Coach, Broxbourne LTC
Book a Tennis Lesson…
If you would like to find out more about how I can help improve your tennis game please contact me on 07551 285032 or [email protected]