Aaron Cup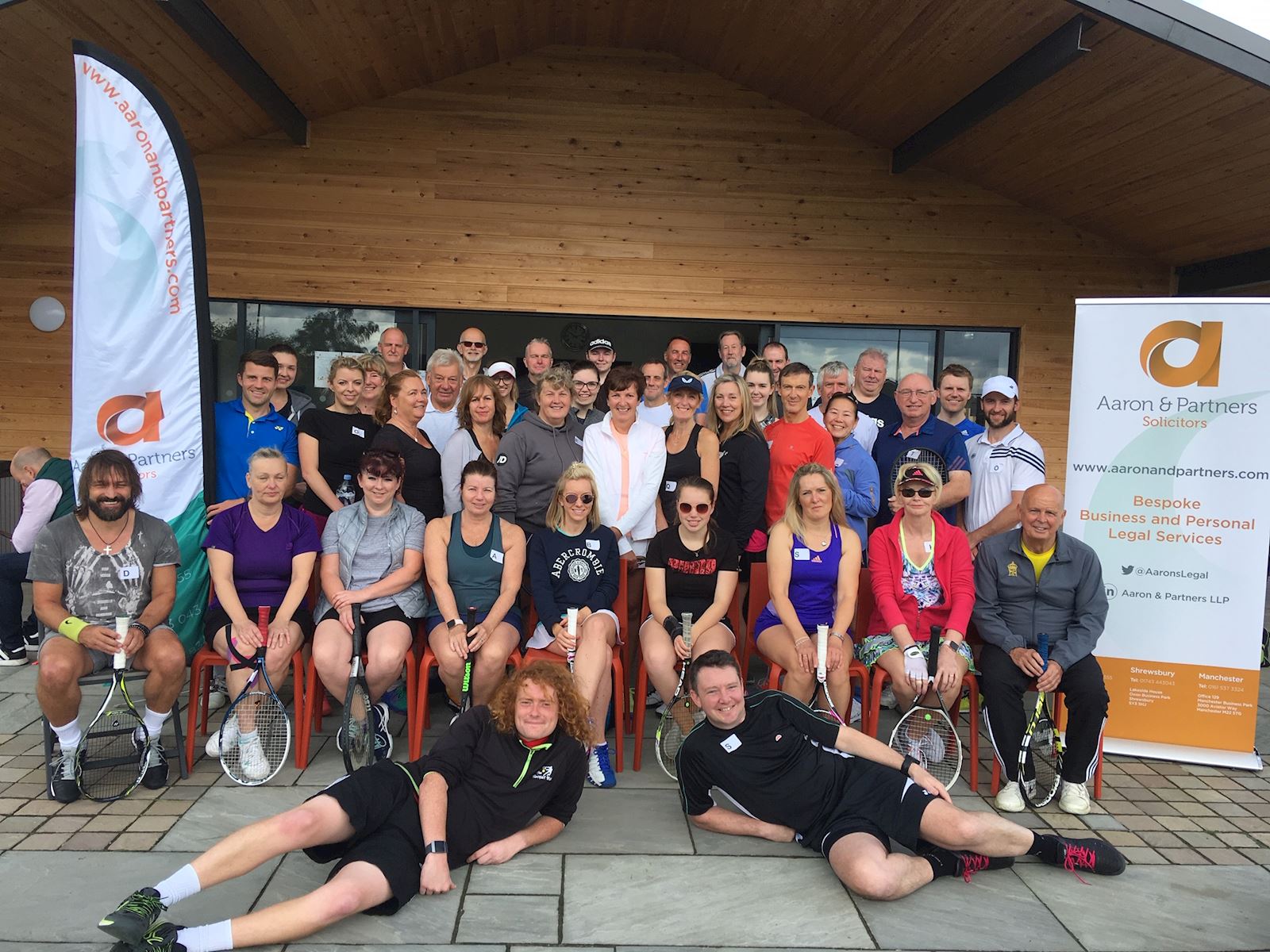 The Aaron Cup was held on Sunday June 9th 2019.
This annual open mixed doubles tournament requires couples to have a combined age of 70 or more. The emphasis is on fun and the format is round robin, so plenty of tennis is played!
This year we had a full complement of 40 players and it was good to see so many Hoole members taking part.
Despite the forecast, the weather was fab for most of the day, with just a short rain delay before the finals could be played.
Thanks to Aaron & Partners for their sponsorship of the event, and to Anthony Wilding and Annie Doyle for organising it superbly, as always. Thanks also to Anthony for the fabulous spread of food he laid on.
Congratulations to the overall tournament winners - Steve Barlow & Laurie Williams, pictured receiving the trophy from Nick Clarke, Senior Partner at Aaron & Partners.
...and to the runners up, Hoole's Ollie Rackham & Becky Simpson