Kickstart you summer of tennis
Tue, 02 Apr 2019 00:00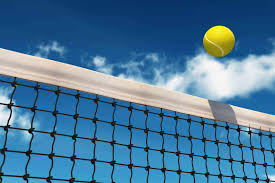 One for the diary...
On Saturday 27th April Lisa will be running a free 2 hour fun tennis session from 3-5pm for all abilities and ages to kick start the tennis season.
Where: Hunter Park Tennis Courts
When: Saturday 27th April 2019 @ 3pm
What: Fun games/exercises/free play
How: email lisa on [email protected]
so she knows numbers and then turn up and have fun
"This is a fun filled afternoon where you can play tennis, try out some fun exercises and get to know other families who play in the village. If the weather is good and we have lots of participants we may even spill onto the field for some fun family games."