Summer Tournament Gets Under Way
Sun, 23 May 2021 00:00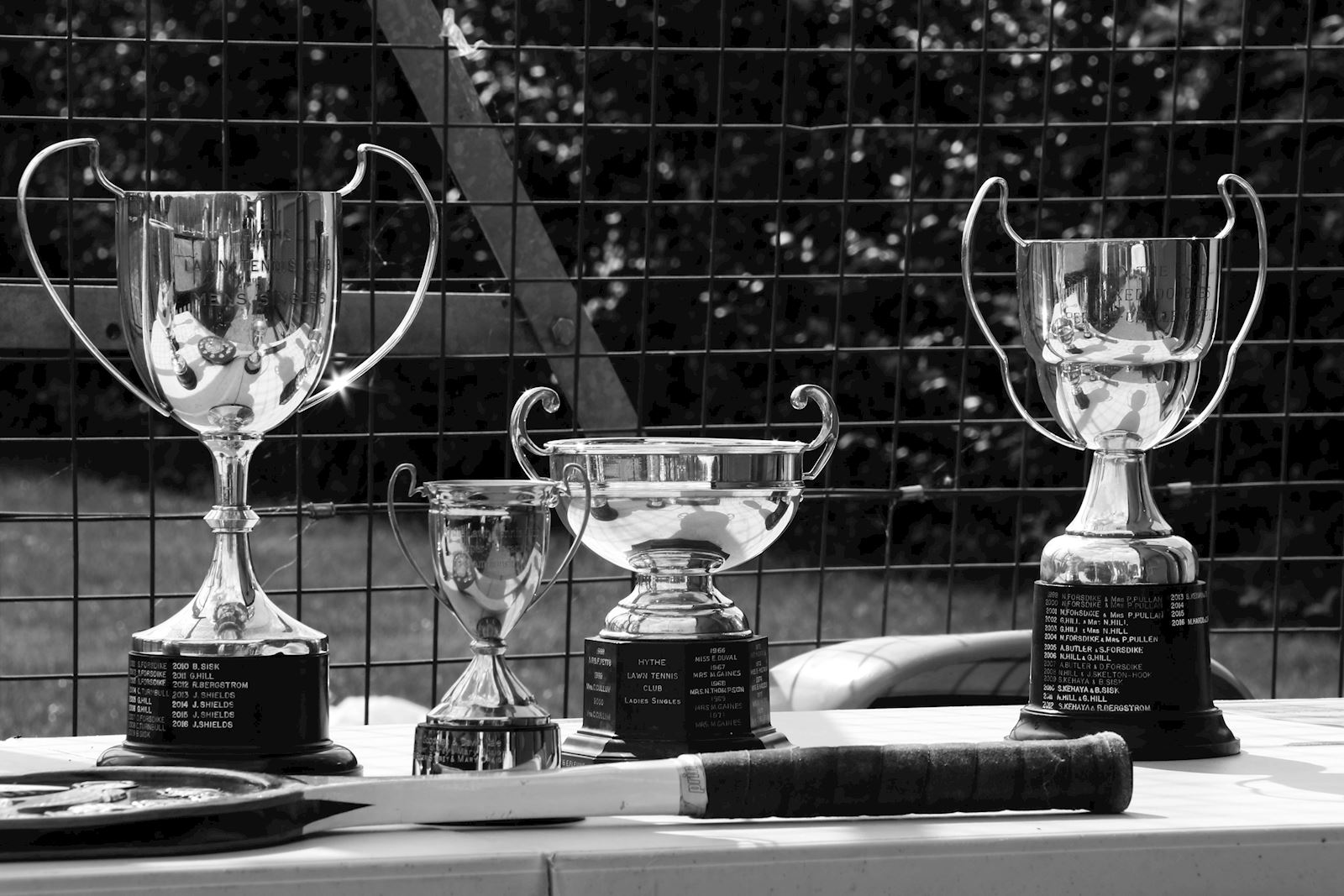 The HLTC Summer Tournament gets under way this week, with the first round ladders opening on Monday 24th May. We're delighted to be returning to semi-normality with more categories allowed this year after last year's singles-only pandemic tournament. Looking back, it's amazing that we were able to get a tournament in at all last year. We were very lucky that tennis was one of the few sports allowed to go ahead, albeit in a restricted way.
That was last year though; this year we have all the doubles categories reinstated with the exception of the Super Vets. There are a lot of entries this year so we're all going to be busy this summer; hopefully the weather will take a turn for the better!
Our reigning champions deserve a mention - will Eve D retain her ladies' singles title for a third year running, or will we have a new winner there? Our reigning men's singles champ has not entered this year so the hot favourite for that competition would have to be last year's finalist, Sam R, but the club has had an influx of new members so he may be up against some stiff competition.
For reigning doubles champions we have to go back to 2019, when Eve D and Mae B won the ladies' doubles; Joe S and Harry W the men's; Joe S and Mae B the mixed and Andy R and Caroline S, the mixed vets. A lot of those partnerships have changed this year, so it's going to be an interesting competition. Many times winners Jo M and Nicky H return to contend the ladies title though, and Andy and Caroline are looking to retain their crown. We've got some strong new parternships in the mixed and men's competitions this year so we could see some new names on the honours board.
TennisRungs is being used again for tournament administration, and hopefully everyone remembers how it all works. The first rounds are all small-group round-robin competitions then we go to a knockout tournament at the quarter/semi-finals stage. Finals Day will be on Sunday 19th September this year, so put that date in your diaries. Fingers crossed it will be a lovely day with plenty of spectators, home-made cakes and some cracking tennis.
Image: Finals Day 2019 - Spectators give the day a festive atmosphere