Competition
Ilfracombe Tennis Club - FREE Wimbledon Warm-Up
Mon, 20 Jun 2022 00:00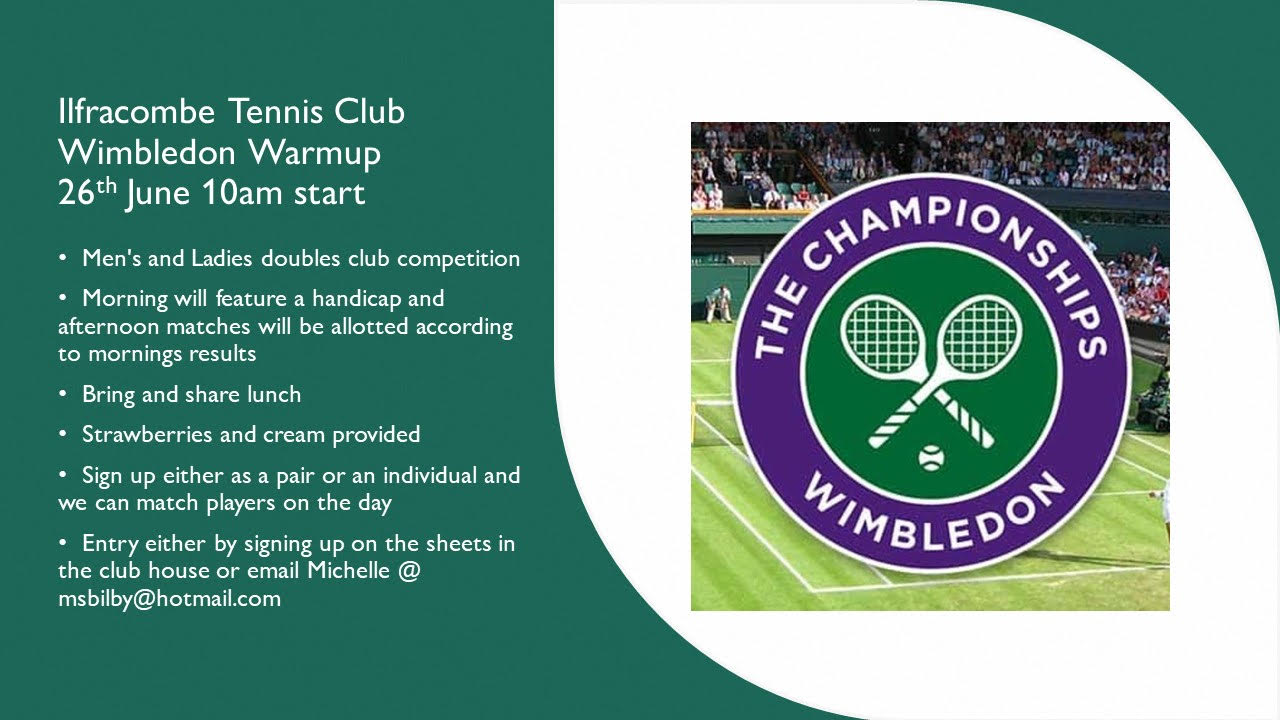 On Sunday 26th June from 12 MIDDAY we are running a FREE Wimbledon Warm-Up event for ALL club Adults & full-court yellow ball Juniors with both Men's & Ladies Doubles events. The event is NOW planned to be afternoon only. Strawberries & Cream will be provided & we suggest you bring some light snacks to share or bring the family for a picnic!
FULL DETAILS
WHEN: Sunday 26th June from 12pm - afternoon only due to weather (will run tp approx 3pm)
WHO: ALL Club Adults + club juniors who play full court with the harder yellow balls
WHAT: Men's Doubles + Ladies Doubles - sign up either as a pair or as an individual & we can match players on the day. Matches will feature a simple handicap system
ENTER either by signing up on the sheets in the clubhouse (noticeboard) or email Michelle Bilby (click the link)
STRAWBERRIES & CREAM will be provided by the club
LUNCH: No official lunch break now but feel free to bring some light snacks to share
This event is also a chance to get to know other members in the club & find out what is happening, plus we will support any initiative to get increased activity so feel free to come along with any ideas
SEE YOU ALL ON SUNDAY!