Competition
Men's C pick up 10 points
Sun, 09 Jun 2019 00:00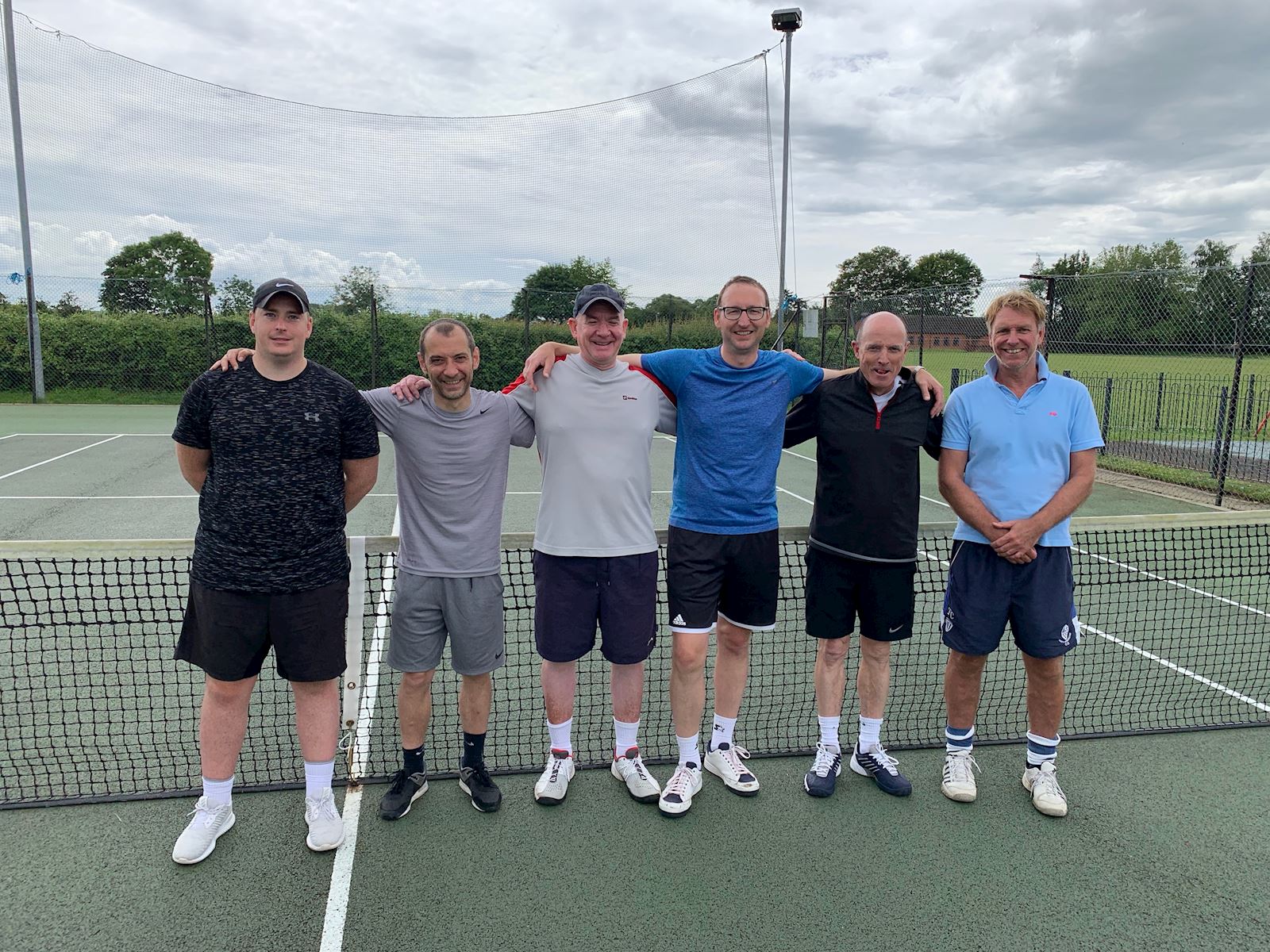 Men's C picked up 10 points at home against Droitwich F on Sunday 9th June.
The first round of matches saw Kempsey go 2-1 up, with a 6-4, 6-4 win for Hunaban & Milicchio and May & Rank coming through 7-5, 6-4.
In the second round of matches, Hunaban & Milicchio saw off the Droitwich 2nd pair, 6-1, 6-0, whilst May and Rank beat the Droitwich 3rd pair 6-2, 6-4. Unfortunately it was not to be for Mallette and Swinson-Davis, who went down in a tight 4-6, 4-6 match to the Droitwich 1st pair.
The win sees Men's C move up to 2nd in Division 10 East, with 26 points from 3 fixtures.
Photo (L-R): Hunaban, Milicchio, May, Rank, Mallette, Swinson-Davis