Competition
Flying to the end
Sat, 02 Mar 2019 00:00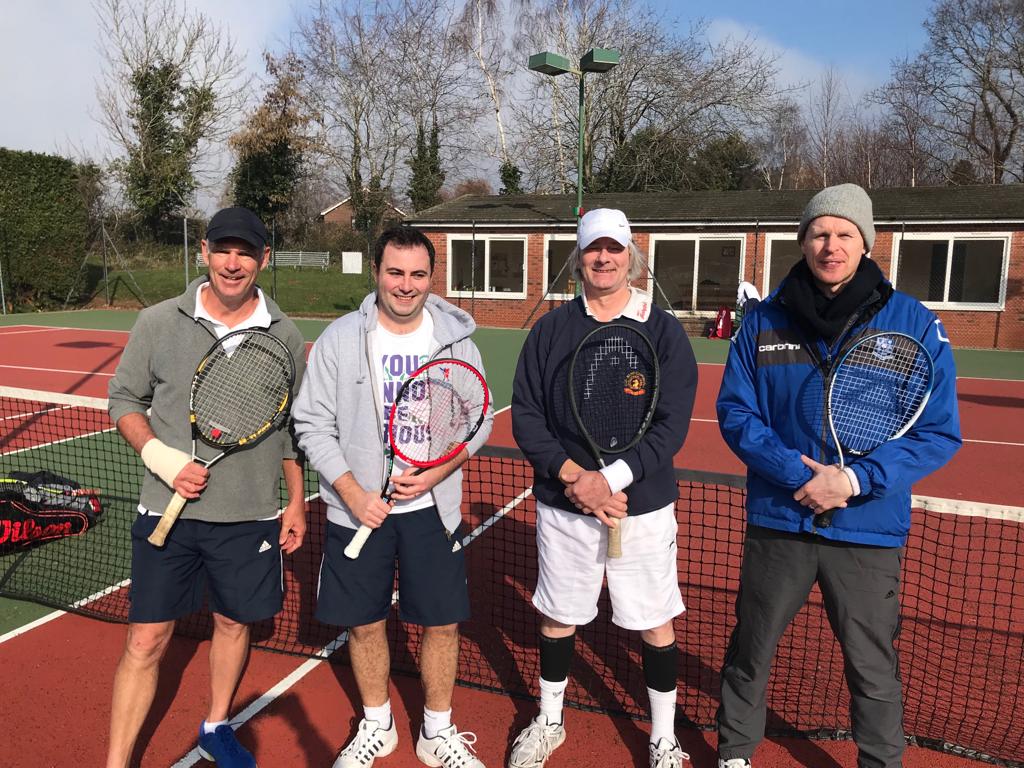 Men's B played their final match of the season on Sunday 24th February, travelling to Madley.
The first round of matches saw Scorer and Sinclair come through 7-5, 6-1, whilst Davis and Lacey won a first set tie-break before taking the second set 6-1.
The second round of matches saw Davis and Lacey pushed again, before winning 7-6, 7-5. Scorer and Sinclair then made it a clean sweep for Kempsey, winning 6-4, 6-0.
The win moves Kempsey B to 4th in Division 5 West.
Photo (L-R): Davis, Lacey, Sinclair and Scorer.