Competition
Men's C finish the year on top
Thu, 27 Dec 2018 00:00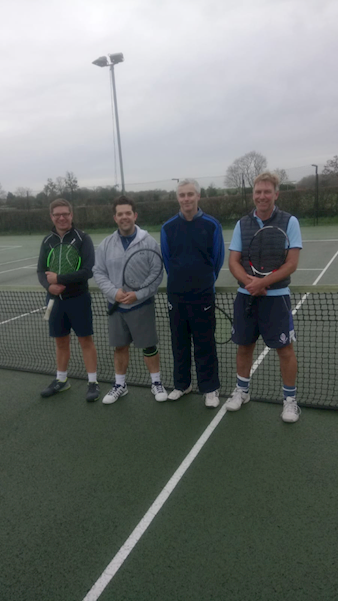 Men's C played their final game of 2018 on Sunday 16th December against MCS B.
Looking for a big win to keep their promotion hopes alive, the team came up against a spirited MCS side in a close fixture.
The first round of matches saw Archer and Cole hold their nerve to come through 6-4, 6-4 whilst Cuthbertson and Swinson-Davis held on to win 6-2 in a three set epic.
The reverse fixtures saw Archer and Cole win 6-2, 6-2, but Cuthbertson and Swinson-Davis were outplayed, going down 0-6, 2-6.
The win sees Men's C move up to 1st in Division 6 West, with 34 points after 4 matches. Men's C next play on Sunday 6th January at home against Woolhope.
Photo (L-R): Cuthbertson, Cole, Archer, Swinson-Davis