Club
Christmas Party
Mon, 01 Oct 2018 00:00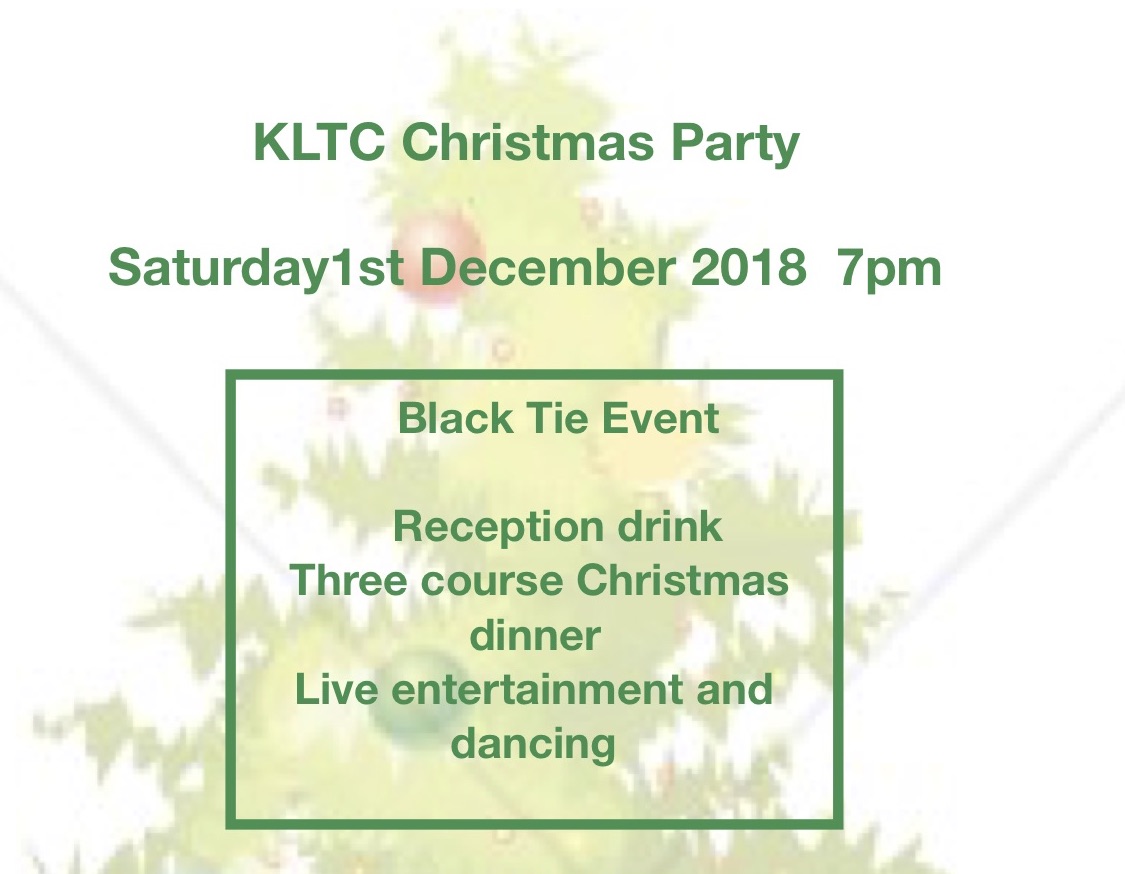 Hello everyone,
As you will be aware from your KLTC calendar, the club is having a black tie Christmas party again, on 1 December 2018. A copy of the flyer is attached below.
The cost of food has risen this year hence the higher ticket cost, however, the Chairman has agreed that the club will absorb this cost if your payment has been received by the Treasurer by 1 November 2018.
A reminder of the online banking details: SORT CODE 60-21-08, account number 43437249. Please add the word Xmas and your surname to your payment details.
The menu will be:
Prawn cocktail
Crisp baby gem, prawns, cherry tomatoes and cucumber
Dressed with Mary Rose sauce
---------
Roast Norfolk Turkey with Pigs in Blankets
or
Roast Topside Beef with Yorkshire Pudding
both served with all the trimmings
Brussels sprouts with Crispy Bacon
Winter Vegetables
Roasted Potatoes
Cranberry Sauce and Horseradish Sauce
Wild Mushroom and Roasted Squash cracker (V)
with your selection of above vegetables
---------
Christmas Pudding with Brandy Sauce (V)
or
Fruit plate with ice cream
Please let me know your choice of main course and details of any dietary requirements direct to my email [email protected].
There will be a drinks Reception from 7pm and the meal at 7.45pm.
The sign up sheet will be going up this week, please let me know in good time if you wish me to add you name(s).
I look forward to seeing you there
Kind regards
Brenda