Welcome to
Kinross Tennis Club
Kinross Tennis Club
We would like to welcome our members of all ages and abilities to the new season. We are a small friendly tennis club and endeavor to provide all members with the opportunity to play tennis, ranging from a friendly social game to competitive matches.
In this coming year our regular adult club sessions continue on Wednesday evenings, Thursday afternoons and Sunday mornings. We will also host a mix of social and competitive but fun tennis events. Please make the most of what is on offer and join in. With sufficient volunteers and demand we are also looking to reinstate a junior club session.
We are delighted to continue to offer quality coaching at the club through our coach Siobhan MacLeod (LTA Accredited + Level 3 coach). Siobhan offers engaging and enjoyable sessions for Tots, Juniors through all the mini tennis red, orange, green and yellow ball stages, adult beginners, improvers and team players. If the dates and times provided don't work well for you, Siobhan is also available for private/group lessons which can be arranged at your convenience.
Further information on all events and coaching sessions is available in this booklet and on our website: www.kinrosstennisclub.org.uk and well as our Facebook page.
Visitors
We offer a pay-to-play facility for visitors to Kinross.
Visitors can obtain access to the courts from John & J.H. Sands Ltd (Ironmongers) in the High Street. Fees are £10.00 per court for a suggested time of one hour.
John & J.H. Sands Ltd (Ironmongers) is open Monday to Saturday 9am to 5.30pm. Visitors outwith these times can contact a committee member to arrange access and every effort will be made to accommodate such requests but access cannot be guaranteed.
Visitors playing with members pay a £5 fee. We ask members to ensure that all visitor fees are paid promptly to the treasurer (John Carr) or to a committee member.
We are very grateful to Sands the Ironmongers for agreeing to hold our visitor keys again this season, and would therefore ask our members and visitors to be respectful of their staff and support this local shop in any way they can.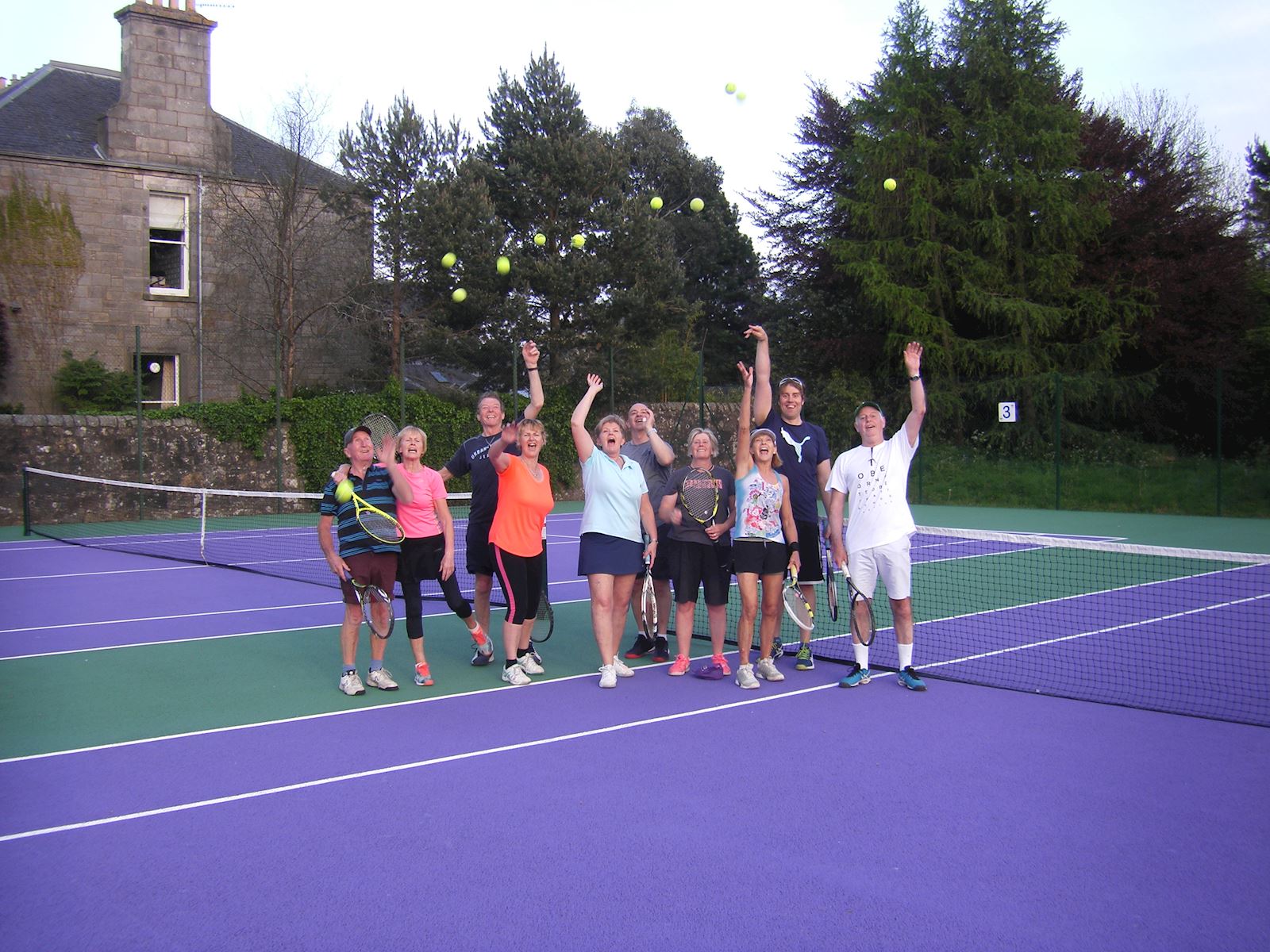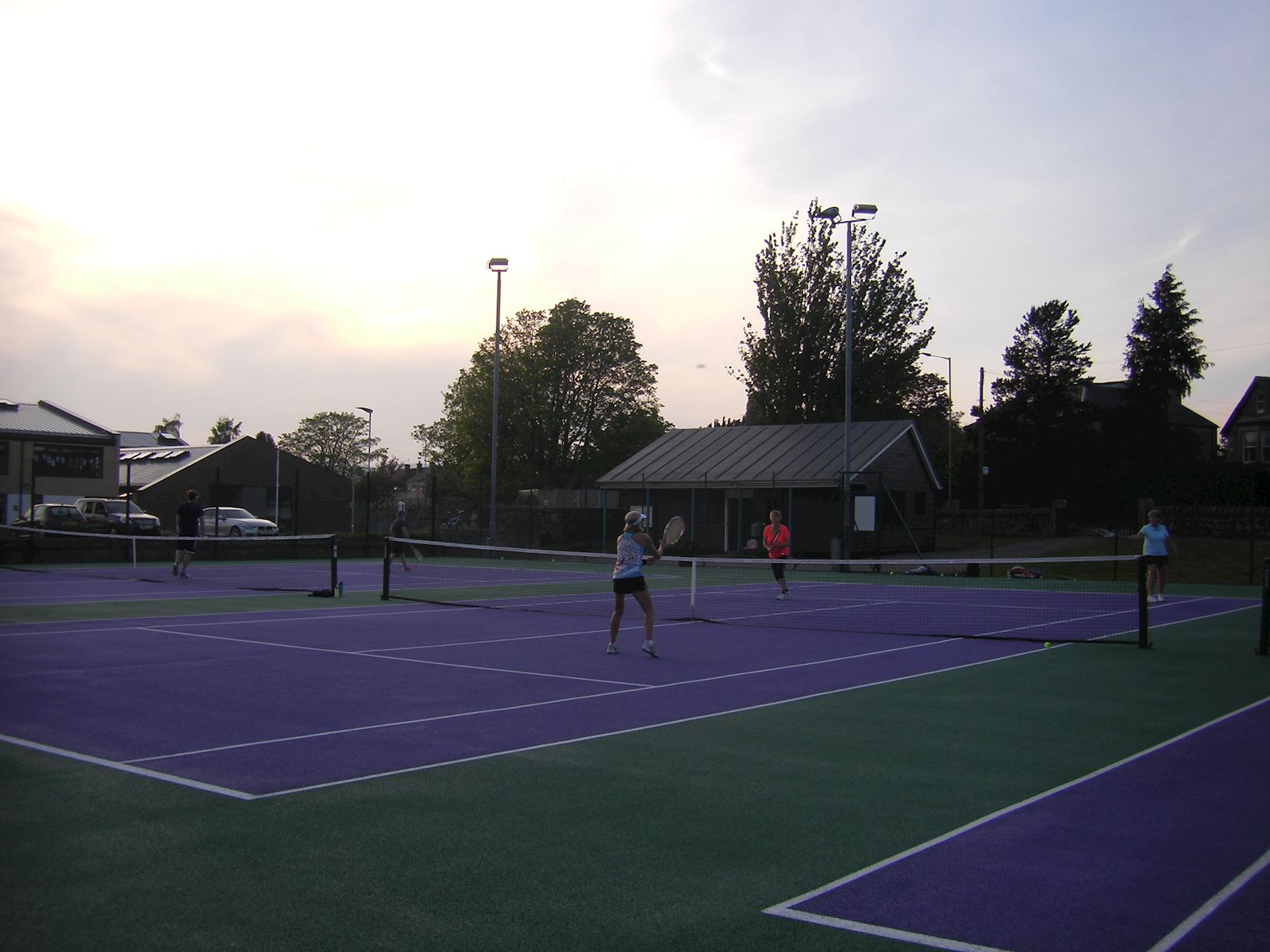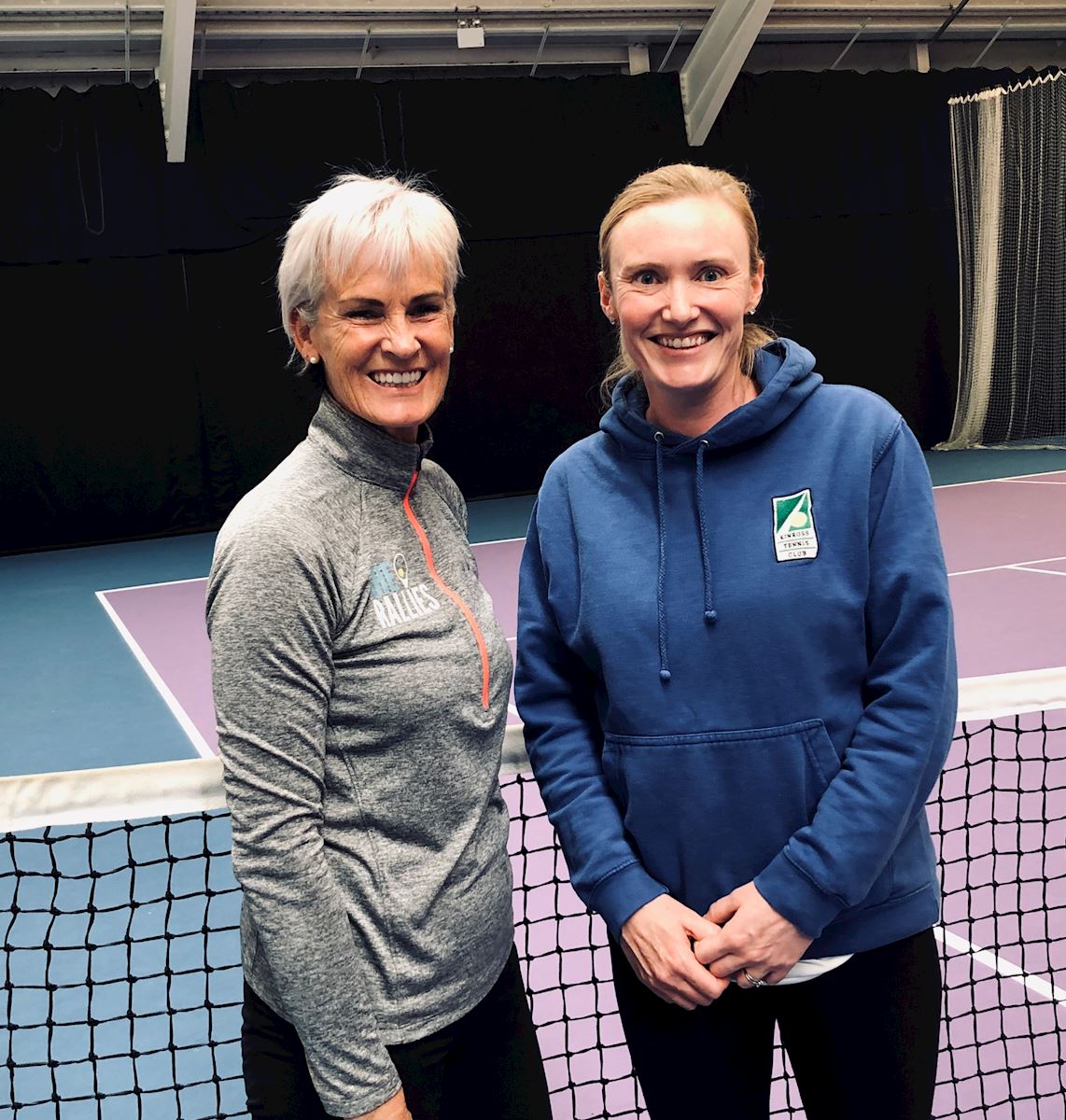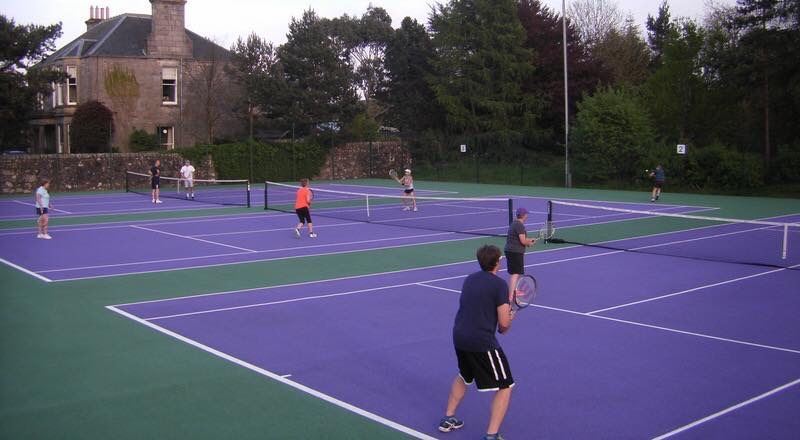 ---