Club
Knebworth Parish News Article - April 2021
Sat, 20 Mar 2021 00:00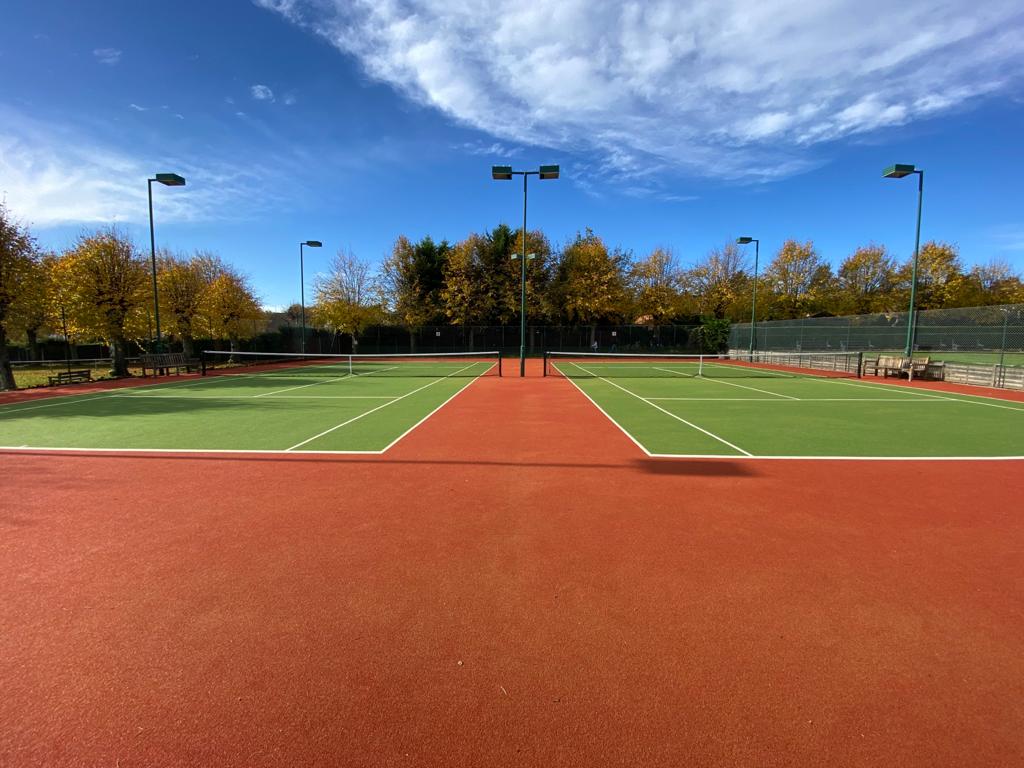 Sadly the restrictions did not allow us to play in March, despite tennis being a no contact sport and the Club having outdoor facilities. However the delay has ensured that we have our Courts ready for a March 29th start with the new 2 all-weather courts being maintained and re-sanded and moss killer being applied to the lower block of tarmac courts.
With no tennis activity, the committee have been planning ahead. The lower block of 2 courts are going to be levelled and resurfaced in the early summer which will be in preparation for the subsequent laying of an all-weather carpet style surface, similar to the upper courts, in 2022 or 2023. In addition the trees which needed to be felled are being replaced.
The courts can re-open on the 29th March just in time for our new season, although there have to be some restrictions initially, fairly similar to those we had to have last year.
Coaching – our coach Dan Clegg restarts adult team tactic coaching on Wednesday 31st March and the regular Saturday adult and junior group coaching starts on Saturday 3rd April. Dan will now also be able to restart his 1:1 coaching.

[email protected]
Thursday Club night –this starts with a bang on Thursday 1st April, although initially some restrictions will need to apply and members will need to notify in advance via WhatsApp and register on arrival.
Sunday tournaments – these will restart in mid-April once members have had a chance to get a bit of practice in after a 3 month break.
League matches – the summer Datchworth league matches, in which Knebworth fields 7 teams, will not be starting until at least June. Accordingly many club members will no longer have regular tennis activity on a Monday evening. The Club plan to run some box leagues for the teams on a Monday evening to keep up their tennis skills and prepare them for the delayed restart of the league. Again these internal club leagues will not restart till later in April when members have had a chance for some practice as we are anxious to avoid injuries occurring.
Hopefully it will be possible to lift the restrictions during the summer and non-members who are interested to find out the latest situation can either check our website www.knebworthtennisclub.co.uk which we try to keep up to date, or contact us by email [email protected]
Michael Maresh