Club
Knebworth Parish News Article - July 2020
Wed, 01 Jul 2020 00:00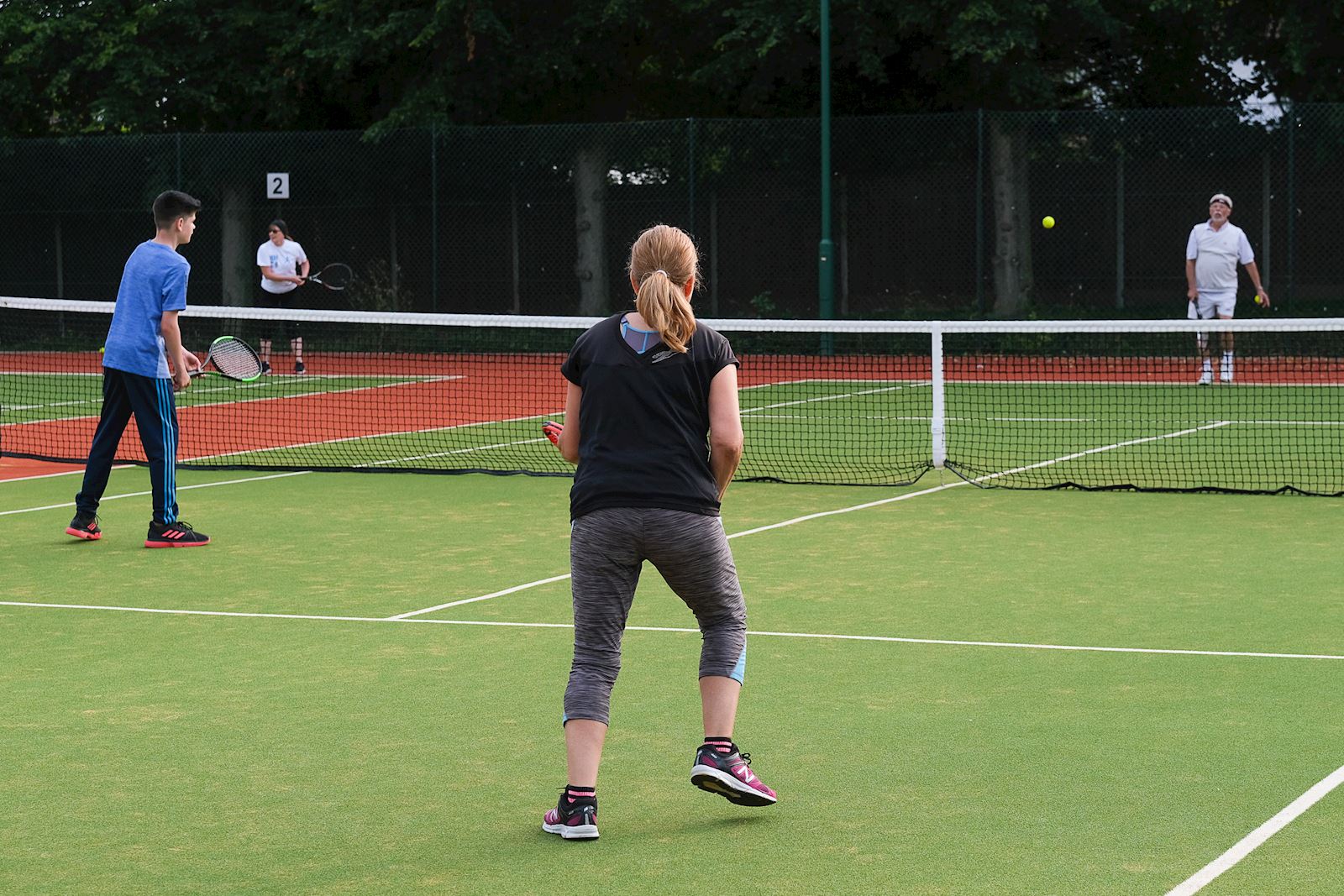 With our new all-weather courts ready at the start of July there has been considerable activity during the month despite complying with the Covid restrictions and the variable weather both very windy at times and wet. We have had to keep the Clubhouse closed at the moment, but are working on plans to be able to open up the facilities.
We have had an influx of new members, but have not as yet been able to offer the full range of our normal activities. However we are able to offer most in a somewhat restricted fashion.
Coaching – our new coach Dan Clegg, who also coaches at Odyssey, has only been able to offer limited coaching due to the restrictions, but regular adult and junior group coaching is commencing on Saturday mornings starting on the 1st August. Those wishing to attend need to book in advance with Dan

[email protected]
Thursday Club night –from initially starting in late June as pre-arranged fixed groups playing doubles, with the change in restrictions mid-July to allowing normal Club nights, we have now resumed our more normal style although certain restrictions still have to apply.
Club Championship – this has now started, but we will not be able to have our traditional summer finals day with barbecue as we will not complete all the rounds till October. However the new all-weather courts should enable all the matches to be played on time and we can just hope for a fine finals day.
Sunday tournaments – these have always in the past been very successful and we are working on plans to introduce modified Sunday tournaments shortly.
League matches – restrictions are gradually being lifted so that a limited number of league matches are taking place. We are hoping that by Autumn we will be able to have our regular full programme of matches against other clubs although the social interaction after will be limited.
For those interested in finding out a bit more about the Club they can either look at the website www.knebworthtennisclub.co.uk or contact us by email [email protected]
Michael Maresh