Club
Knebworth Parish News Article - November2020
Sun, 01 Nov 2020 00:00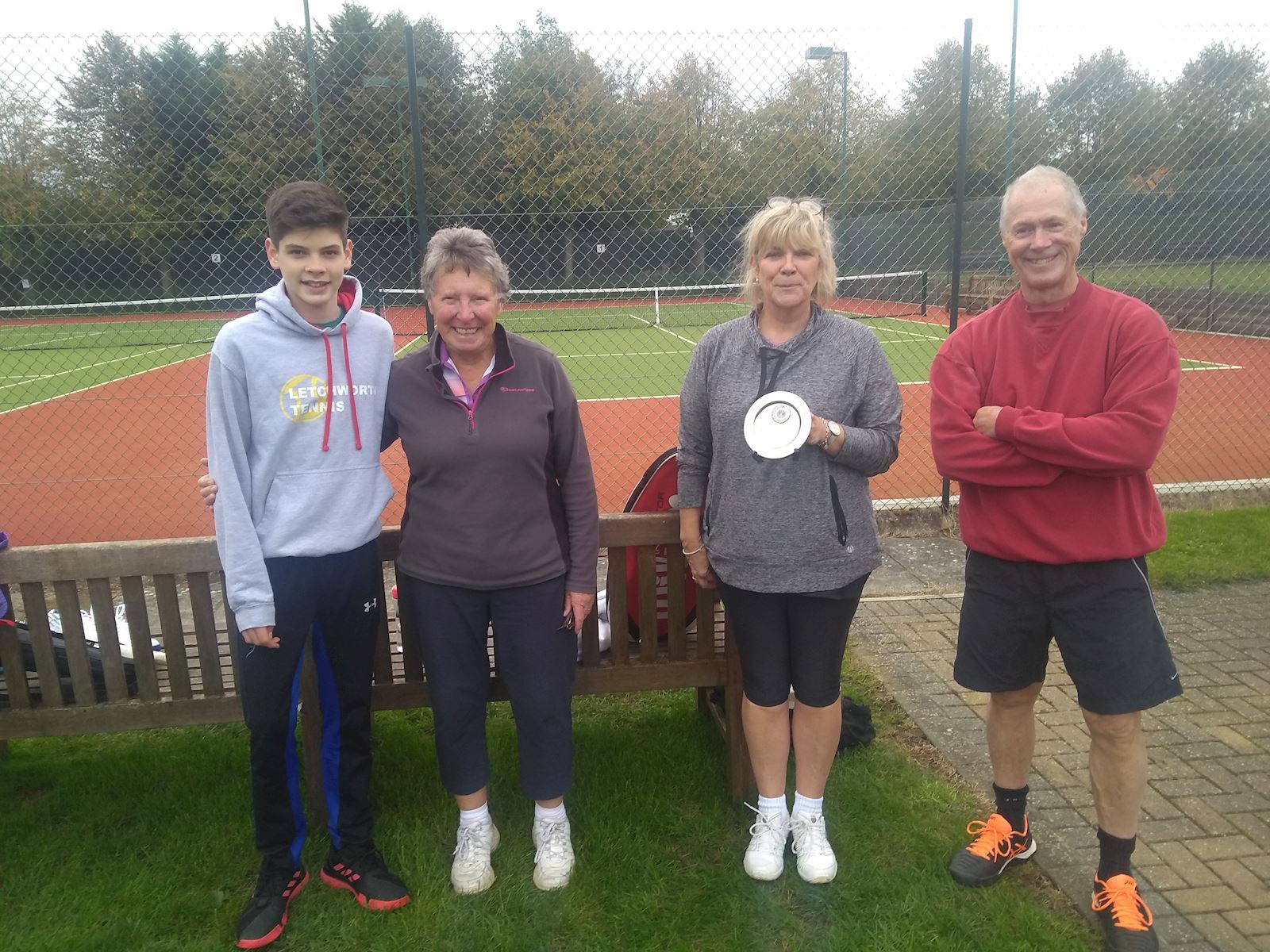 Fortunately with tennis being a non contact sport and the Club having outdoor facilities, we have managed to keep going throughout the summer and autumn keeping a watch on the national tennis regulations and carefully following them. With 2 all-weather courts recently installed it has had to be only the worst of weather conditions that has kept people away. This has been good for our many new members. Thanks to enough members volunteering to go on a Clubhouse cleaning rota we have managed to partially open the facilities.
An obvious recent change has been the felling of the conifers between the courts. Their roots had caused significant damage to our lower block of 2 courts and prior to resurfacing those two it was necessary to deal with the problem. Replacement trees will be planted in the winter with root guards to prevent further damage.
We have had an influx of new members, but have not as yet been able to offer the full range of our normal activities. However we are able to offer most in a slightly restricted fashion.
Coaching – our new coach Dan Clegg, who also coaches at Odyssey, started regular adult and junior group coaching on Saturday mornings starting in August and more advanced team tactics adult coaching on a Wednesday evening. Those wishing to attend need to book in advance with Dan

[email protected]
Thursday Club night –this is almost back to normal at the moment other than members having to notify via WhatsApp in advance and register on arrival. All our 3 floodlit courts are routinely being utilised.
Club Championship – despite a delayed start the all-weather courts resulted in matches being played in time, but starting late resulted in the need for an October finals day, and we picked the wrong weekend for the weather. However all was rearranged and the weather held for a good day with some excellent tennis.
League matches – while the summer league matches were cancelled, the autumn ones are well underway with a number of teams entered. However, the social interaction is limited. There are still opportunities for new members to join in with teams which cover a range of standards.
For those interested in finding out a bit more about the Club they can either look at the website www.knebworthtennisclub.co.uk or contact us by email [email protected]
Michael Maresh